We're strengthening our inhouse legal team
The legal landscapes we operate in are ever-changing, and we need more people to help us navigate them safely.

Right now, we are strengthening our in-house legal team, looking for experts to guide us through the energy transition. Combining extensive legal insight and a commercial mindset, our team of 140 lawyers provides independent legal advice across our business. If you enjoy exploring new legal territories and adapting existing ways of working to new frameworks, we welcome you to the team



Our legal teams make up one of the largest in-house law firms in the Nordic countries. We face a wide range of challenges, in areas spanning from human rights to commercial law.

As a part of the legal and compliance team, you will lead and shape this part of the business alongside a group of highly skilled colleagues across 13 countries. We provide opportunities to take on high-impact cases from early on in your Equinor career. There is also an extensive network of lawyers to collaborate with to ensure high-quality deliveries.
The teams that make up Legal and compliance in Equinor safeguard the company and create business opportunities by providing high quality legal and compliance advice. Each unit is responsible for parts of our activities. Still, there is close collaboration across our teams, as well as with our internal clients.
What makes the role as in-house lawyer unique is the combination of legal excellence and detailed knowledge about the business. The cases we take on are complex and extensive - cases that would often otherwise be partner-driven. As an in-house lawyer in Equinor, you will be a proactive and independent legal advisor and develop a deep understanding of the business. We know that for you to perform at your best, a sound work-life balance is essential. Although no day is the same and the pace is high, we consistently strive to strike that balance.
In addition to the roles we currently have open, we are looking to strengthen the overall capacity of our legal department. If you believe you have what it takes to help us be a driving force in the energy transition, please apply through one of the positions posted.

Our legal and compliance teams

Typical tasks are related to:
Corporate finance 
Company secretariat and corporate governance
Business development, mergers & acquisitions and divestments
Equinor ventures and intellectual property rights
Advice on corporate digital and technology projects
Typical tasks are related to:
Integrity and compliance programs
Code of conduct, anti-corruption and integrity due diligence
Conflict of interest, money laundering and employee-fraud prevention
Trade controls and competition law
Ethics helpline
Typical tasks are related to:
Collective and individual employment law
Human rights 
Cyber security and privacy & data protection 
Sustainability
Environmental law 
Typical tasks are related to:
Legal support on exploration and production 
Legal support on licensing rounds, asset development and operational issues
Contractual frameworks towards joint ventures and governments
Regulatory and integrity compliance
Dispute resolutions
Typical tasks are related to:
Negotiation of contracts related to mid- and downstream activities 
Legal advice related to origination and business development activities
Establishment of cooperation agreements and joint venture structures
Advise on market and financial regulation (i.e. EMIR, MAR and MiFID) 
Disputes and regulatory inquiries
Typical tasks are related to:
Legal support on licensing rounds
Legal support on business and asset development of solar and offshore wind projects
Cooperation with partners
Regulatory compliance and dispute resolution
Operational issues 
Typical tasks are related to:
Legal support on our global project portfolio of oil & gas, offshore wind, solar and low carbon solutions
Negotiation and follow-up of supplier and project contracts
Regulatory and integrity compliance
Dispute resolution, investigations and public enquiries
Operational issues

"The legal agenda is constantly in motion. As the company, the energy sector and the society around us change, so do the legal frameworks and the way we work. With us, you get to deep dive into complex and ground-breaking legal challenges from day one. Our job is to shape, advise and safeguard."
 Siv Helen Rygh Torstensen, executive vice president and general counsel


Get to know your colleagues


In Equinor, I advise on transactions and business development projects within renewable energy and related venture activities. My tasks span from drafting agreements for new industry projects and having a key role in negotiations to providing input on regulatory changes for the industry and participating in Equinor's management committees. I joined Equinor in 2019 from a position as senior lawyer in a private law firm. I learn something new every day, as I am involved in some of the opportunities the energy transition creates for Equinor. Our legal team plays a crucial role in Equinor's strategic and commercial decision making.


On a day to day basis, I coordinate all the legal support in connection with the projects ongoing in Brazil.
When I started working as legal counsel in Equinor Brasil in 2012, I provided the legal support required for the activities of our operated asset Peregrino. I have also been involved in a lot of different projects since then, including the acquisition of our participating interest in Bacalhau and Roncador.
It is amazing to see how the business has grown in Brazil and how we, even if we are geographically far away from Norway, work under Equinor's values and culture. That is very inspiring. What I enjoy the most in being part of the legal team in Equinor is the fact that we work as one team, supporting each other, exchanging experiences and delivering the best of each individual - regardless of the reporting lines.


One of the things I enjoyed when I joined the company was that Equinor quickly trusted me with a lot of responsibility. I came from the courts where I worked as a deputy judge, and started advising on employment law matters and adjacent legal disciplines.
Working as an in-house lawyer in the largest operator in Norway provides new challenges and a wide variety of tasks. Equinor, as a global company, also offers a range of career opportunities. Given Equinor's ambition to shape the future of energy, I believe in the long-term career opportunities within the company. We have a culture of collaboration, where we get to work on interdisciplinary projects. I think it is exciting and motivating to be part of a larger legal team working in-house in one of Europe's largest energy companies. And it doesn't hurt that the headquarter is in Stavanger – the city where I grew up.


I decided to pursue a career as an in-house lawyer in 2019, after many years working as an external lawyer. The transition allowed me to further strengthen both my legal and commercial skills, working with highly dedicated and experienced colleagues. It has also given me the opportunity to work on some of the most prominent and exciting global projects, as well as being part of an energy company taking a leading role in the transition towards a renewable and more sustainable energy production.

Equinor – the bigger picture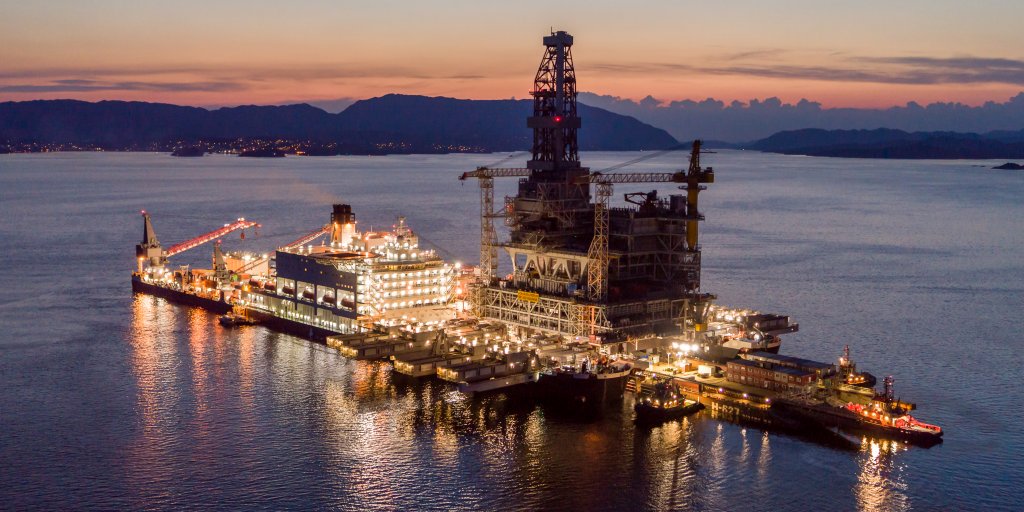 We are an international energy company committed to playing a leading role in the energy transition – providing for continued value creation in a net-zero future.

We strive for carbon-neutral global operations by 2030, and our ambition is to become a net-zero company by 2050. That includes emissions from both production and use of energy.

dedicated legal professionals working in Equinor
Investment required with our partners to meet our 2030 ambition of 40% emissions reduction
employees in more than 30 countries
To achieve our net-zero ambition, we are working along three axes:

Growing our renewable business and becoming a global offshore wind major.

Developing within low carbon solutions, including carbon capture & storage and hydrogen.

Focusing and optimising our oil and gas portfolio, allowing us to strengthen our competitiveness while reducing emissions.

We energise the lives of 170 million people – every day! To solve some of the world's biggest energy challenges, we need your energy.