Olá! Guten Tag! Hi, we're Equinor.
And we're glad you're here.
We are 20,000 passionate individuals working together to provide the world with the energy it needs – safely, sustainably and responsibly. We're present in over 30 countries and have nearly fifty years of oil & gas experience. Innovation is in our DNA. As one of the world's leading energy companies, we're continuously pushing the boundaries of technology to find solutions to our toughest energy challenges.
We're working to reduce emissions from our oil and gas fields, as well as expanding our portfolio to include more sustainable energy solutions. We're currently delivering oil, gas, wind and solar power to 170 million people worldwide. And we are always looking for more great minds to help us shape the future of energy.
0
Committed colleagues worldwide
0
We operate in North and South America, Africa, Asia, Europe and Oceania
0
Our total revenue in 2018
Taking bigger steps toward a smaller footprint.
What began as an oil and gas adventure in our home country of Norway has become a global energy journey. We support the Paris agreement and we want to do our part to ensure that the world we live in has a long and bright future. That's why we're dedicated to innovations that will help us continue to provide the world with the energy it needs, while reducing carbon emissions. For society, and more importantly, for our planet.
Our commitment
Powering the world and empowering people.

Providing the world with energy is our business. But we're also passionate about the people we work with and the communities we operate in. In Equinor how we deliver is as important as what we deliver. That's why safety is our number one priority. We're committed to the safety and security of our employees, partner and suppliers.
Being a values-based company means we choose to support organizations that empower people all over the world. We're eager to spark young people's interest in subjects such as Science, Technology, Engineering and Mathematics. We also believe in doing our part to ensure the wellbeing and progress of the people and communities impacted by our activities.
Deep dive
Explore more about us and topics we are passionate about.
Tomorrow's challenges – today.
While we're proud of what we've accomplished so far, we know we can always do better. We'll keep searching for more sustainable production methods and more solutions that help reduce our carbon footprint. We're also continuously looking for new opportunities within renewable energy. To succeed we'll always need people who want to make a difference.
The world needs more energy, but less emissions. We're up for the challenge. Are you? 
0
Barrel production per day in 2017
0
We expect up to 25% of our research funds to be devoted to new energy solutions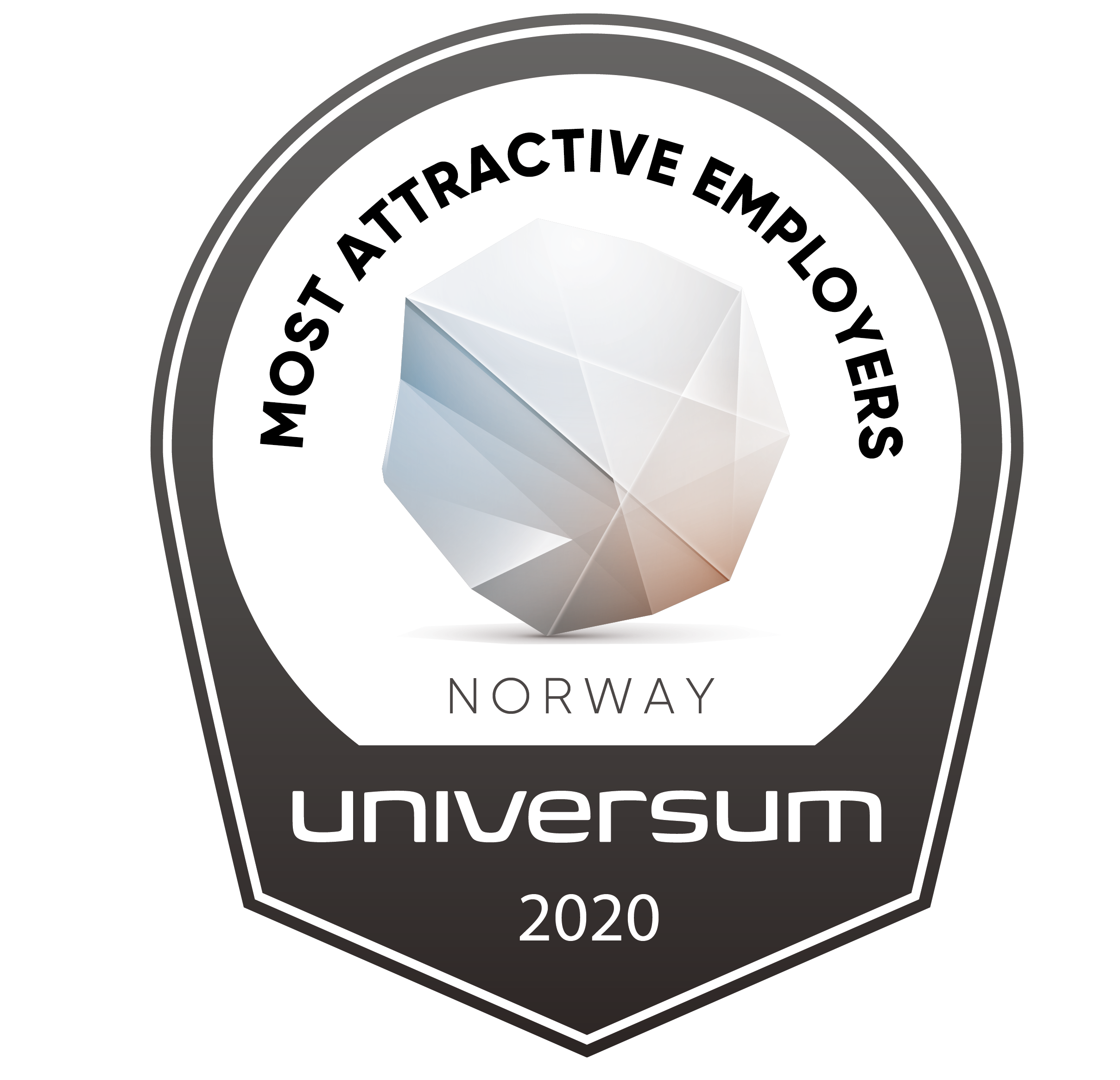 Most popular in our class
At the 2020 Universum student survey, Equinor was ranked the most attractive employer among Norwegian technology students for the 24th year running! We achieved 2nd place with business students and 3rd for IT in this year's survey. Universum surveyed 13,100 students at 26 Norwegian universities and colleges before announcing this year's winners.