Breakthrough for digitalisation:

Working offshore? There's an app for that.

Our employees are joining the digital revolution this year as we scale up the use of innovative and exciting digital solutions throughout Equinor. Now they're working more productively and safely, with better communications and fewer emissions. Welcome to the digital energy company.
See our digital field worker app in action in the video above. It's just one of many exciting digital tools appearing in Equinor. 
"This makes our job so much easier!"


— Jan-Erik Knarvik-Skogstø, operations engineer på Kårstø

Work at our facilities on and offshore is undergoing a minor revolution this year. Many of our employees are finding that portable devices and customised applications in the field are becoming part of their everyday lives, and are making for a simpler, safer and more efficient working day. 

Now we're taking a step change to scale up the use of digital solutions in Norway and around the world. Our Digital Field Worker app is just one of many exciting initiatives seeing the light of day.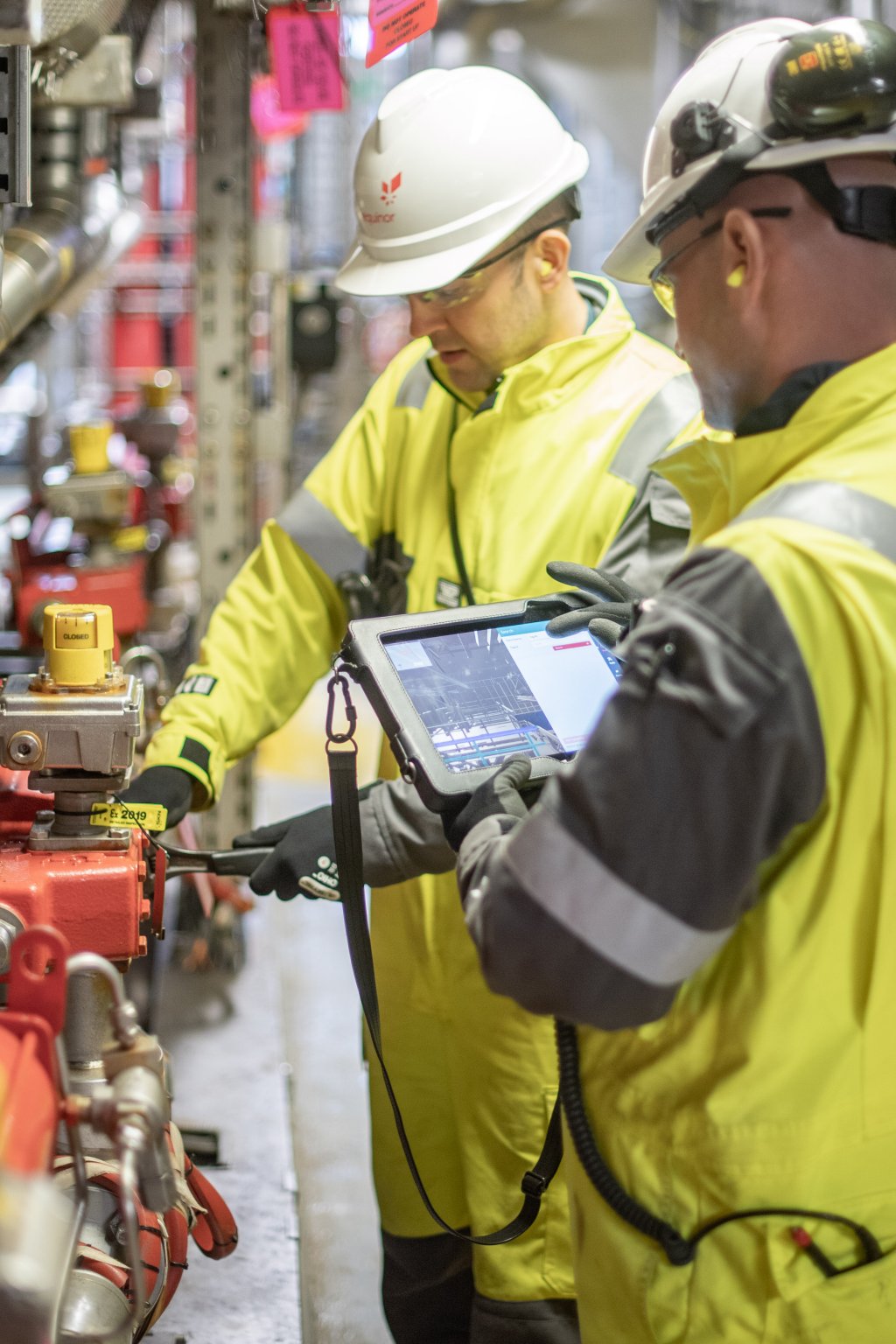 Mobile devices in the field ensure that information and data reach employees at the work sites seamlessly, enabling improved interaction between onshore and offshore colleagues.
"I can activate work permits, check equipment and system manuals and even update our flange joint register all without going back and forth to my desk computer,"  says Danny Maynard, area technician on Mariner.
"This greatly improves my time on tools. Working in new ways on Mariner is motivating and allows me to spend more time on the most important and interesting parts of my job," he says. 
"We achieve good quality in both planning and execution of the jobs. We can also conduct video conversations with colleagues in the office while we are out in the field. We see how much easier the job becomes for each person. That's very motivating," says Jan-Erik Knarvik-Skogstø, operations engineer på Kårstø.
Story continues below the photo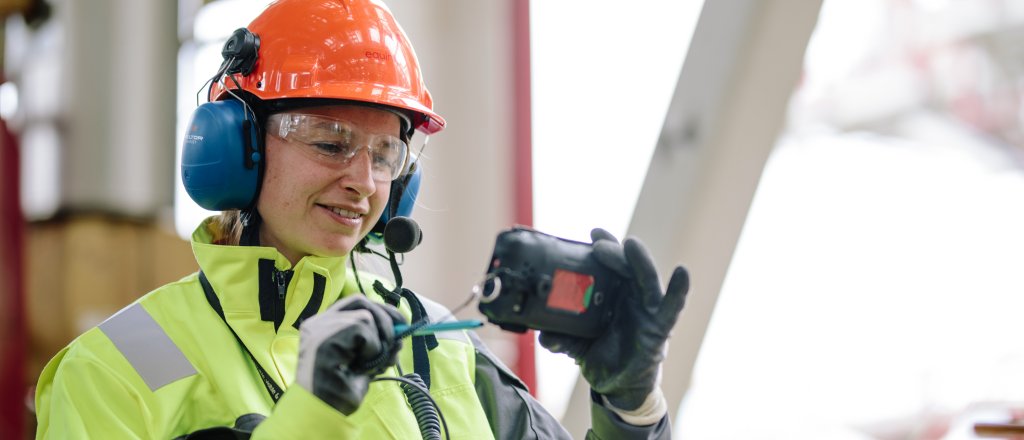 Process operator Helene Stølsmark Vihovde using the Digital Field Worker app at Kårstø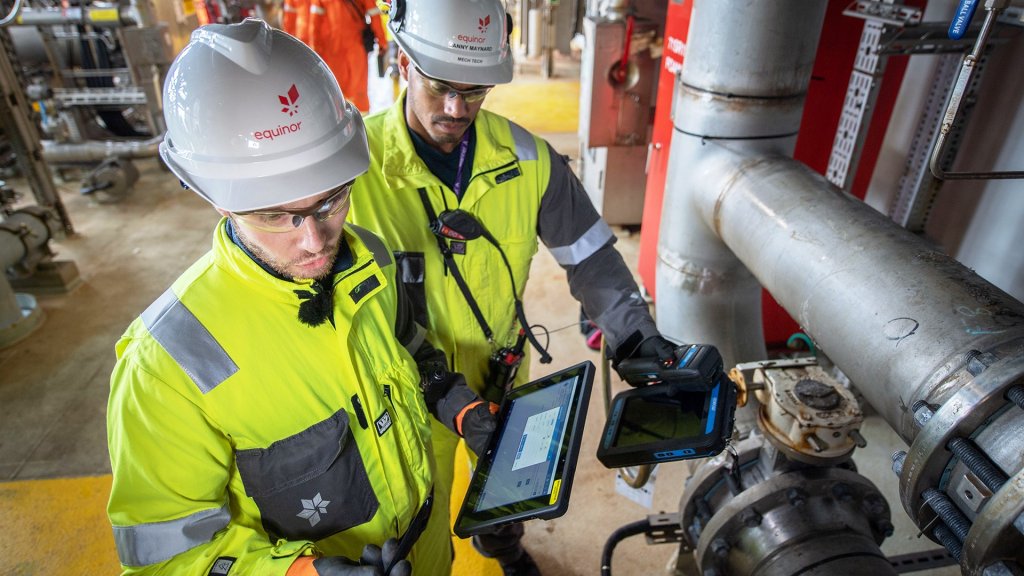 The tools for digital field workers are being rolled out for all onshore facilities, and for an estimated 30 installations on the Norwegian shelf over the next two years. Mariner is already well underway, and Brazil wants to get started.
Assessments will also be made this year as to what "the digital field worker" might look like for our portfolios in wind and US onshore, which have different operating models than the oil and gas portfolio.
From pilot tests to rapid scale-up
2020 will be an important year for our digitalisation commitment. We will be moving from development and pilot testing to a rapid scale-up of the biggest projects.
Production began on Johan Sverdrup in October 2019, and the team there has been working diligently to develop more new technologies and tools. New work methods and advanced digital solutions laid the foundation for saving at least one full month of work in the development phase, and now in the operations phase we are expecting to make more good use of our digital tools.
Data from Johan Sverdrup and 16 other installations is already flowing into the integrated operations centre. Results so far point to increased production and earnings from the Grane, Gina Krog and Åsgard fields.
The new digital tools contribute to faster and better decisions in close collaboration between onshore and offshore. By the end of the year, an estimated 30 installations on the Norwegian shelf will be connected to the integrated operations centre.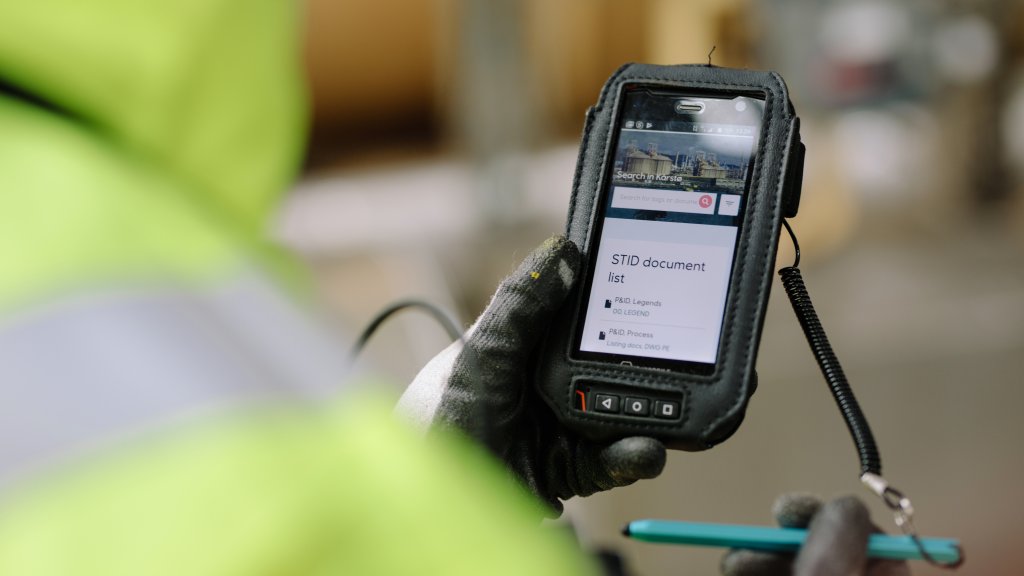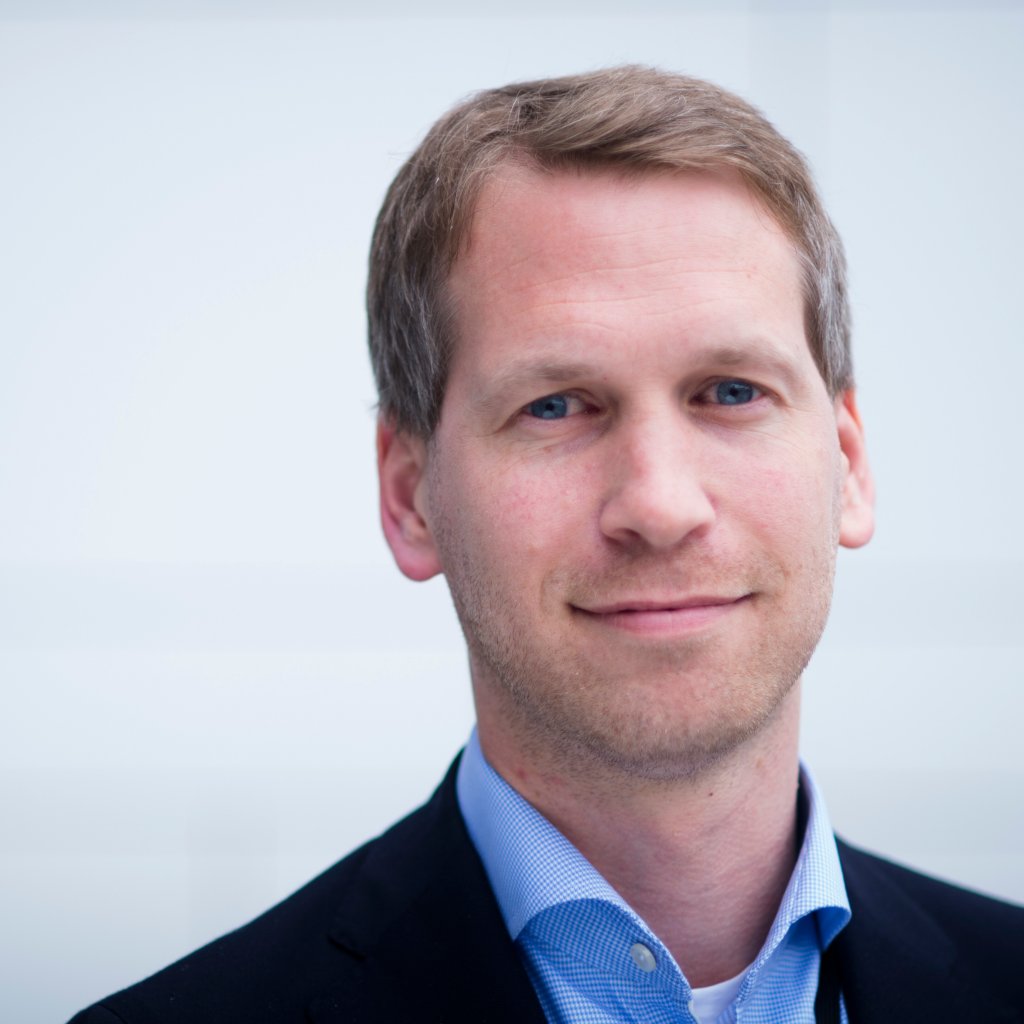 Norwegian government strategy for artificial intelligence
In January 2020, the Norwegian Government launched a national strategy for artificial intelligence, in which technology and digital solutions will play a key role in the energy transformation. 
They will also ensure that the energy production of the future is safer, more profitable and has lower emissions.
Torbjørn Folgerø, chief digital officer and senior vice president in Equinor, explains:
"For Equinor, this is about how we handle the work we do every day, onshore and offshore. It is about better decision making based on access to more relevant information. It is about more collaboration across organisational units and increased sharing of best practices."
Visible effects of a different way of working
The entire foundation for realising good effects is just as much about our ability to solve the tasks differently than before. Smart apps and interactive tools make our days easier, both at home and on the job.
When we link the power of digital solutions with our experience and strong industry competence, we can see how our ability to deliver safe and efficient operations becomes stronger.
This takes place through greater interaction across disciplines and business areas. We are enabled to make faster and better decisions based on increased insight from digital tools that analyse, predict and suggest actions in seamless cooperation with our operators.
An important criterion for success with digitalisation is understanding the potential inherent in the technology, daring to apply it, to linking it to business needs and improve the way we work.
Equinor employees have completed more than 130,000 learning activities over the last two years through our digital academy; everything from module-based classroom learning to short e-learning sessions. Across the globe, there are also more than 100 "digital ninjas" who have the important task of serving as support and role models for their colleagues.
It is by demonstrating our ability to move from one idea to broad implementation we show our strength as a company. 2020 is the year Equinor will scale-up digital solutions across the company to make our operations even safer, more profitable and deliver on our ambition to reducing emissions.