Our 'carbon detective' is on the hunt for emissions:
How 'Carbon-Knut' helped us reach our emissions target two and half years early
He's like a carbon detective, Knut Simon Helland – constantly on the hunt for ways to reduce CO2 emissions in Equinor.
When Knut Helland started as the energy manager for the Norwegian continental shelf at Equinor in 2014, a challenging task lay ahead of him: 1.2 million tonnes of carbon dioxide emissions were to be cut from the Norwegian continental shelf by 2020 – corresponding to the annual emissions from 600,000 diesel and petrol-powered cars.
"I remember we started to panic when we heard about this ambitious target," says Helland, laughing in his characteristic way.
At the time, Equinor had recently reached the 2008 target for reducing our carbon dioxide emissions by 800,000 tonnes annually towards 2020. But when the oil price fell like a stone and agreement was reached on an historic climate accord in Paris in December 2015, his task became even more urgent.
The increase to 1.2 million tonnes per year seemed hopeless to begin with, says Helland. Time was short and he stuggled to see how he would achieve the goal.
But two and a half years before the deadline, in September 2017, Equinor reached its target. Knut Simon was given the nickname "Carbon Knut" and was awarded the Enova Prize. How did Equinor manage this in such a short time?
All hands to the pumps
The answer is as simple as it is complex. More than 240 energy improvement measures have been implemented since 2008. Some of them small, some large. Knut Simon has been responsible for many of these measures, acting in his capacity as Equinor's "carbon dioxide detective", and the focus is often on efficiency improvement.
"We can attack the problem in two ways: from the consumption or production side. Can we do something about the actual energy needs on the platforms? Are the turbines and compressors running optimally? Are we running more pumps than we need? Can we divert gas back to the process instead of flaring it? These are the questions that we must ask ourselves," he says.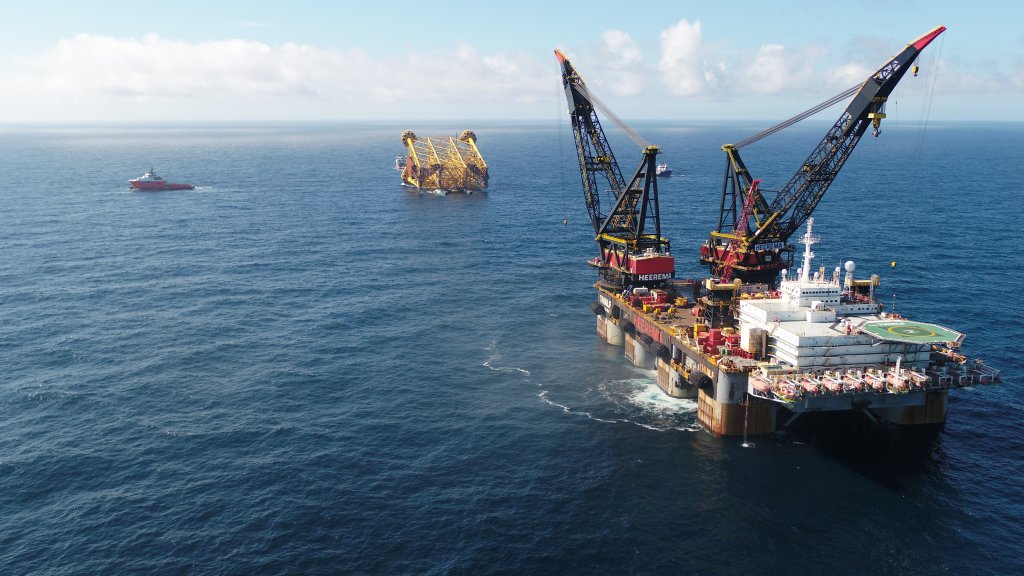 "It's not enough to think outside the box. We must burst it wide open!"
Knut Simon Helland, Energy Manager for the Norwegian Continental Shelf, Equinor.
Helland used to build engines — detailed and intricate work in which every tiny component played a decisive role for the engine to run. "Why can't we think the same way about Equinor?" he asked himself.
Another important measure was therefore to divide the carbon dioxide targets up by year and for each department. Helland wanted to make climate targets and energy efficiency something that everyone at Equinor could contribute to. Everyone working on the Norwegian continental shelf had to play a part.
"It was 'all hands to the pumps'. It was important that everyone felt that they could contribute. No measure was too small. The employees' enthusiasm has been important and has yielded good results.
"Eureka" moment
Helland has a background as a ship's engineer and graduate engineer. He thinks that largely explains his great interest in numbers and energy consumption. And it's no wonder that he has been given the nickname "Carbon Knut" internally at Equinor.
"When I arrive at the office in the various departments, they know why I'm there. The focus is on low carbon emissions then," he smiles.
"What's your working day like?"
"There is a lot of office work, and there is a great deal of focus on figuring out good solutions. Sometimes I have a "Eureka moment" and suddenly think of a theory for how we can improve a system or process."
He says that we acknowledge that the combustion of our products is part of the problem. That's why it is so important that a major player, such as Equinor, takes responsibility for reducing carbon dioxide emissions.
"For example, we are working on reducing the emissions per barrel produced. Equinor is at 9 kilos of carbon dioxide emissions per barrel now, and the target is 8 kilos by 2030. The industry average is 17 kilos."
"If we are to manage to reduce the carbon dioxide emissions globally, everyone should follow the Norwegian model," Helland adds.


Hywind Scotland is a 30MW wind farm, operated by Equinor in partnership with Masdar, located 25 kilometers offshore Scotland and will power approximately 20,000 households.
Øyvind Gravås/Woldcom
New, ambitious target for 2030
After the 2020 target was achieved two and a half years ahead of time, Carbon Knut and his colleagues have been assigned their most challenging task to date. They must cut two million tonnes of carbon dioxide on the Norwegian continental shelf by 2030, in addition to one million tonnes elsewhere in the world.
"Right now, no one can say how we can achieve this target. If I had a solution now, the target would not be so ambitious. However, everyone is focused and prepared to achieve this," says Helland.
He says that there is a clear expectation from the management, climate change movement, investors and Norwegians in general that Equinor will manage to reduce its emissions.
"And it is not enough then to think outside the box. We must burst it wide open!" Helland laughs.
If you'd like to receive an email whenever we publish Equinor magazine stories like this one, please sign up below: