Here are the developers coding tomorrow's energy solutions
Yes, we're a broad energy company – but also one of Norway's largest IT employers. IT has changed in Equinor from just keeping the wheels turning to driving the strategic agenda. Meet some of these change agents here. 
"There are many unsolved questions on the horizon that we can help answer," says IT graduate Kristian Reed in Stavanger.
He takes the opportunity to influence our future direction as a matter of course. That hasn't always been the case.
"Software developers are on the company's agenda far more today than when I first started working here." Honest but enthusiastic words from a colleague – one of the experienced managers within IT and technology development. Knut Erik Hollund has been with us for 17 years now.  
Little did he know then that the software developers would be among those who would have an impact on the most significant changes in the company. Little did he know that virtual reality, HoloLens, the "Happy-meter" and dodgeball would be part of his everyday work life. But he likes it.
Click, click, click.
From Stavanger to Trondheim. In a corner hidden behind four glowing screens Nils Henrik Hals is clicking with lightning speed on several keyboards simultaneously. He is hunting for the bug that has caused problems on a virtual version of Johan Sverdrup – the latest of our platforms in the North Sea.
"Wait a minute..."
Head tilted and arms in the air, colleague Marianne Slørdahl tries to determine whether the problem has been solved. She clicks her thumb and forefinger together in the air in deep concentration.
Using Microsoft's mixed reality goggles, HoloLens, Slørdahl can inspect the 42-meter-high and 54-metre-wide platform giant from our Trondheim, Norway offices.
"It looks like it's just the light that is tricking us now," she says.
Thumb and forefinger meet again.
"Yeah, everything is working now.

Innovation and satisfaction. Thor André Aresvik, head of Software Innovation in Trondheim, says that the most important part of the job is to facilitate optimal working conditions.
One of Norway's largest IT companies
"A lot of people probably don't know that we're actually one of Norway's largest IT companies. There are currently around 600 IT employees in Equinor," says Thor-André Aresvik, head of software innovation in Trondheim – the department that includes the HoloLens team.
In this feature, we're travelling around Norway to give an inside look at some of Equinor's largest IT environments.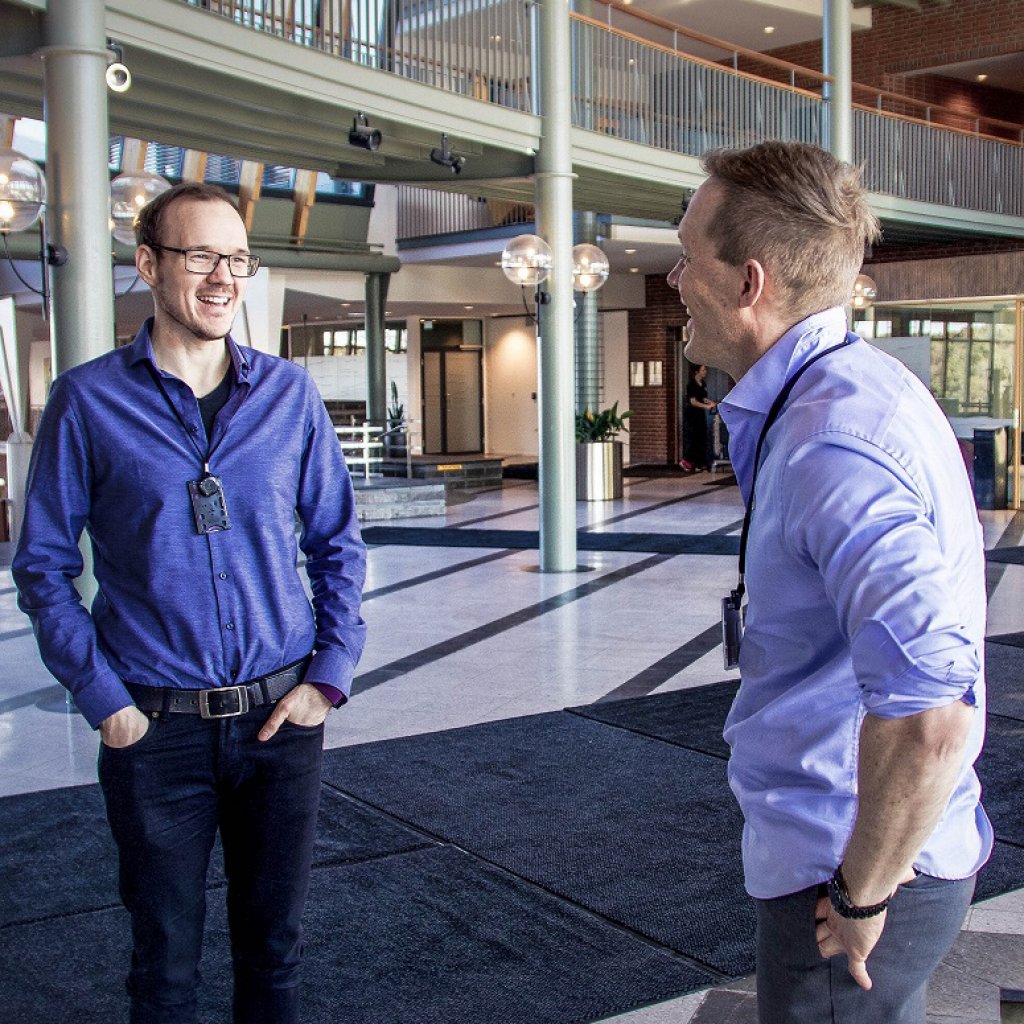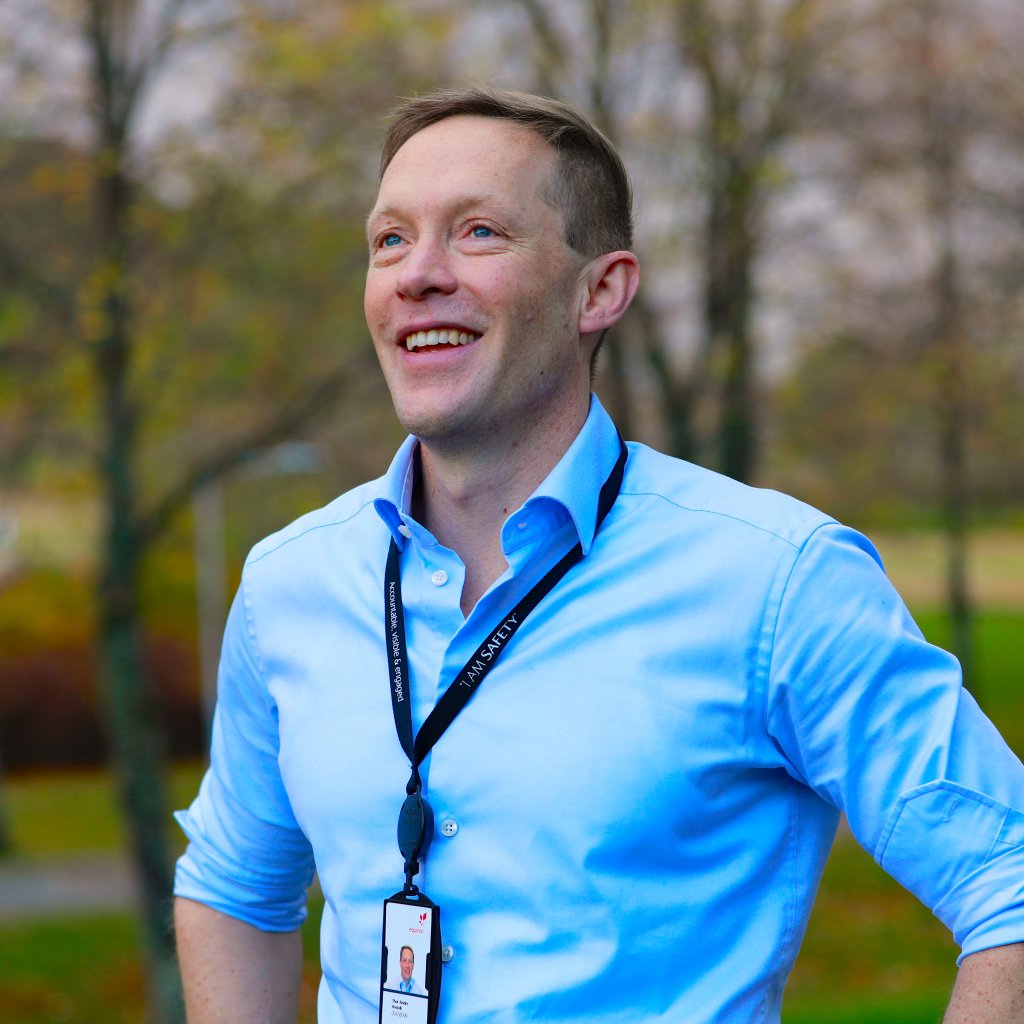 Innovation and satisfaction. Thor André Aresvik, head of Software Innovation in Trondheim, says that the most important part of the job is to facilitate optimal working conditions.
"One of the things that characterises us is the fact that we are agile. Each team makes the decisions on which tools and programming languages they will use, as well as how they want to organise themselves. We work very closely with research departments, but also with other projects. We also encourage our staff to focus on their own personal development, and to spend as much as 20 percent of their time working on their own projects."
Surprised Microsoft with giga-platform
Only the light wood furnishings and the carpeted floor lessen the sci-fi factor as employees dart around – physically present in the room, but mentally and visually somewhere quite different. They can thank their colleague Kjell Inge Skjønberg for putting HoloLens on the agenda. When Microsoft launched the mixed reality glasses in the US on a limited scale, he spent his free time acquiring Equinor the first set of glasses outside the States. 

From the inside. It started as a 20 per cent project, today the HoloLens is used on Equinor's platforms. Work is also under way to facilitate use in other areas.
"You had to apply and explain what you wanted to use the glasses for. I had an idea that we could build in virtual models of platforms, to use it as a tool for more efficient mapping of errors and faults. Microsoft didn't really believe that we would be able to accommodate such huge volumes of data, but they gave us the green light in the third wave of dispatches," he says. "Microsoft still wonders how we can get platforms in actual size, but we are keeping that information to ourselves for now."
Today, the HoloLens project is a full-time job for Skjønberg. After fourteen years in Equinor, he can confirm that IT has acquired quite a different standing in the company. IT is firmly on the map, and internal interest in the discipline has increased considerably.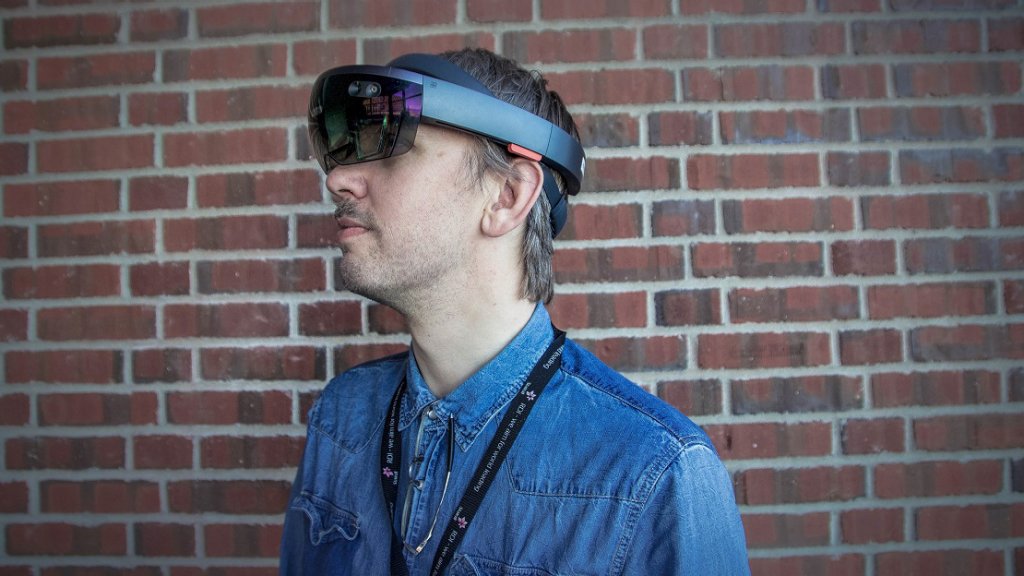 Before everyone. Kjell Inge Skjønberg moved mountains to be the first to get the HoloLens in Norway. The result has ensured that Software Innovation is familiar throughout the entire Equinor organisation.
Clever developers have been important for a long time. But things really started moving in the IT departments after commercialisation of the Internet in the mid-1990s. It started out slow, but then became both more secure and faster.
A lot has happened up to 2018 – the internet of things, the cloud, big data, blockchain, AI, AR and VR, to mention a few. Buzzwords – but also important drivers of change. It all centres around efficiency, competitiveness, enhanced security – and for Equinor, it's all about the smartest possible solutions to tomorrow's energy challenges. 
"Traditionally, one probably thinks of Equinor as big, cumbersome and bureaucratic, but in terms of IT, we've been given the opportunity and the freedom to plot our own course in recent years. Our CEO has said that we are to be digital leaders, not followers. To achieve this, we need the opportunity to grapple with technology and we have to stay up to date on the latest developments," Skjønberg says.
Green team
A little ways from the virtual contemplative developers we find a team that can't be easily identified based on the surroundings. There are trophies, animé stickers, a couple of miniature plastic tanks – and then we have Kurt. A mannequin at the back of the room, dressed in the familiar Statoil uniform; yellow from top to toe and a safety helmet. Kurt is obviously unaware that he is now employed in Equinor. 
"Yes, you have to say hi to Kurt. He makes sure that we in the green team don't forget where we come from," says Mats Grønning Andersen, team leader for the developers who are coding in the discipline of renewable energy.
He has spent the last few years making contacts and building the green IT corner. 
This is the corner where the software that will help Equinor make smart investments in renewable energy is created.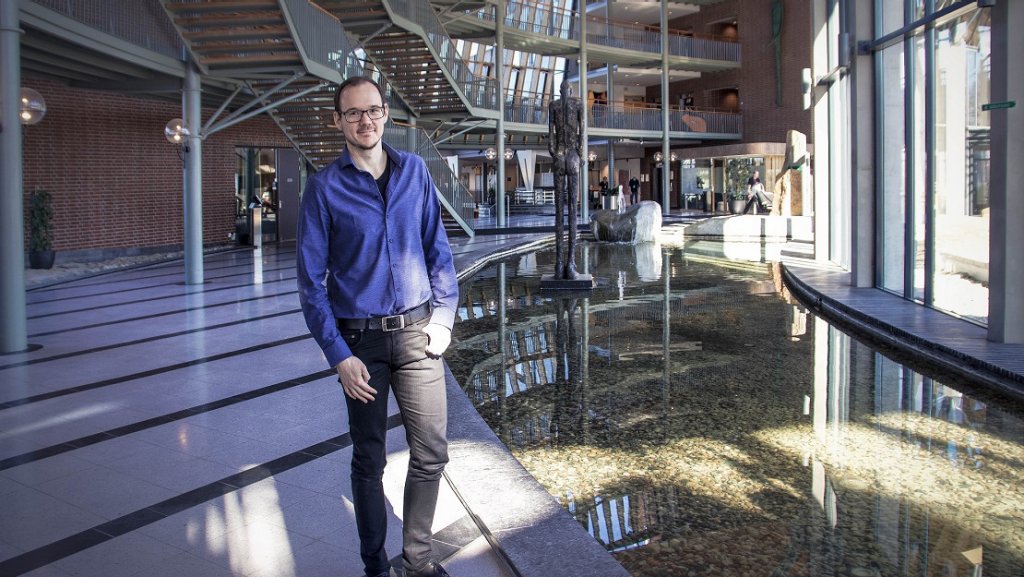 Renewable energy. Internal networking has led to a breakthrough for Mats Grønning Andersen and Green Team.
"I've spent a lot of time getting to know the people who work with renewables in various projects around the company. When the decision was made to implement a major digitalization, people knew who we were and involved us. Our recipe for success has been not looking for best practices from others, but inventing them ourselves," Andersen says.  
From black to green gold 
He explains that the motivation for working with renewable energy in what used to be a pure oil and gas company comes from a belief that change is best implemented from the inside. The developers make sure the company has plenty of competitive advantages, he says. 
"You can have a lot of opinions about oil, but you can't just cut the country's most important source of revenue overnight. Some probably feel it's hypocritical to work on green solutions in this industry, but we have to start somewhere. I hope that today's young people and recent graduates understand this," says Andersen. 
There's a potted plant on the desk of each green team member. The challenge is to see who can keep their plant alive the longest. Maybe this is a type of metaphor…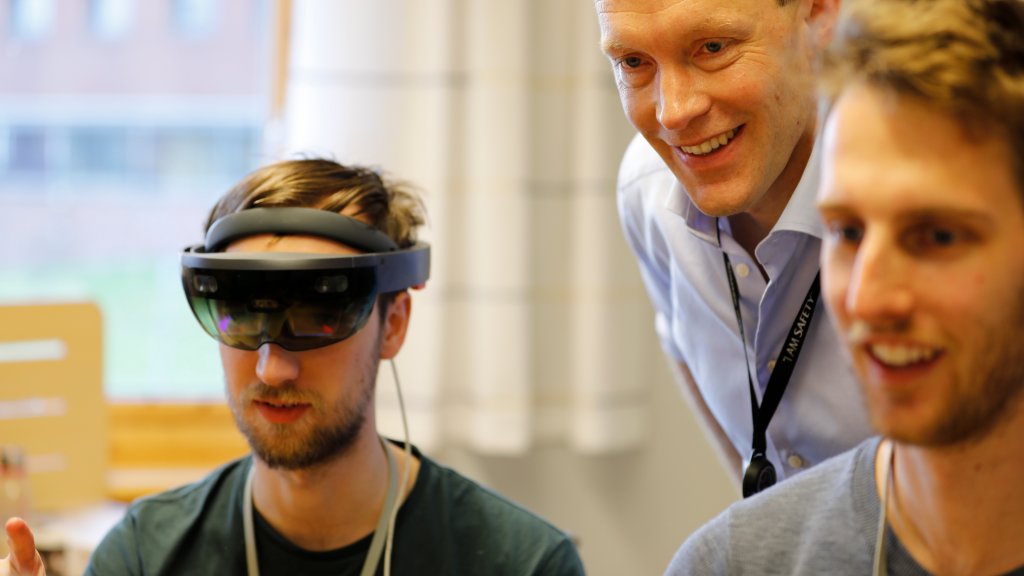 100% focus. The Software Innovation teams work on their projects in sprints.
Enthusiastic veterans
From Trondheim, we move back to Stavanger. Here we find two people who have taken part in the IT journey in Equinor for quite some time, and for them, the growth in this area is particularly gratifying. Chief information officer Åshild Hanne Larsen and chief IT engineer Knut Erik Hollund are smiling from ear to ear in their offices.
Together, they have 42 years of experience in the company. Given our transformation from an oil and gas company to a broad energy company, this isn't without its challenges. But Larsen sees this as a golden opportunity.
"I think that now must be the best time in the world to both lead and work in an IT function because of all the incredibly exciting things that are happening. We're on a journey, from viewing IT as the people who make the wheels go round to recognising that IT as a function will be critical for delivering on the company's strategy and ambitions," Larsen says.
"These are really exciting times, and IT is becoming an increasingly important driver for realising business opportunities. We have volumes of data and computing power that are unique in a Norwegian context. Never a dull moment, right?"
She looks over at her colleague on the left, gets an affirming nod, and answers her own question.
"There may be some frustrating moments, but not dull. Never dull!"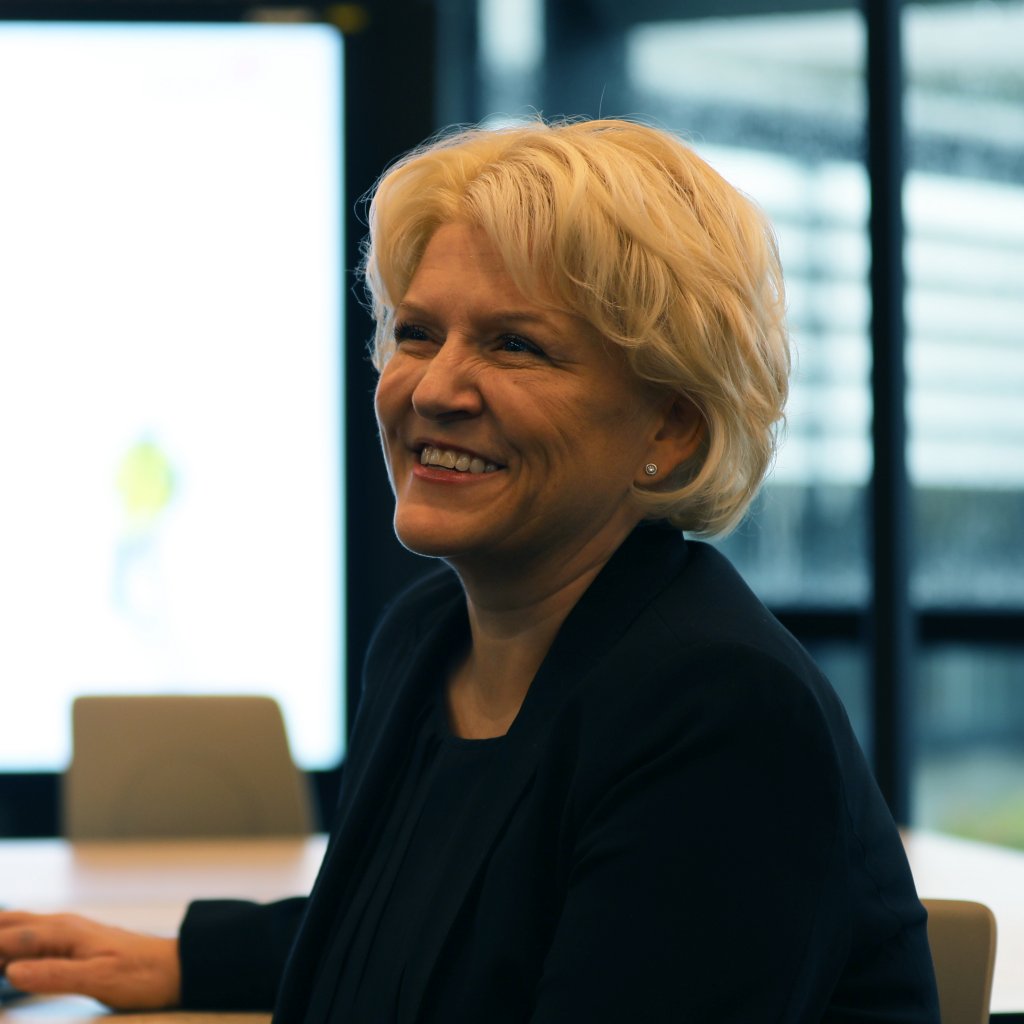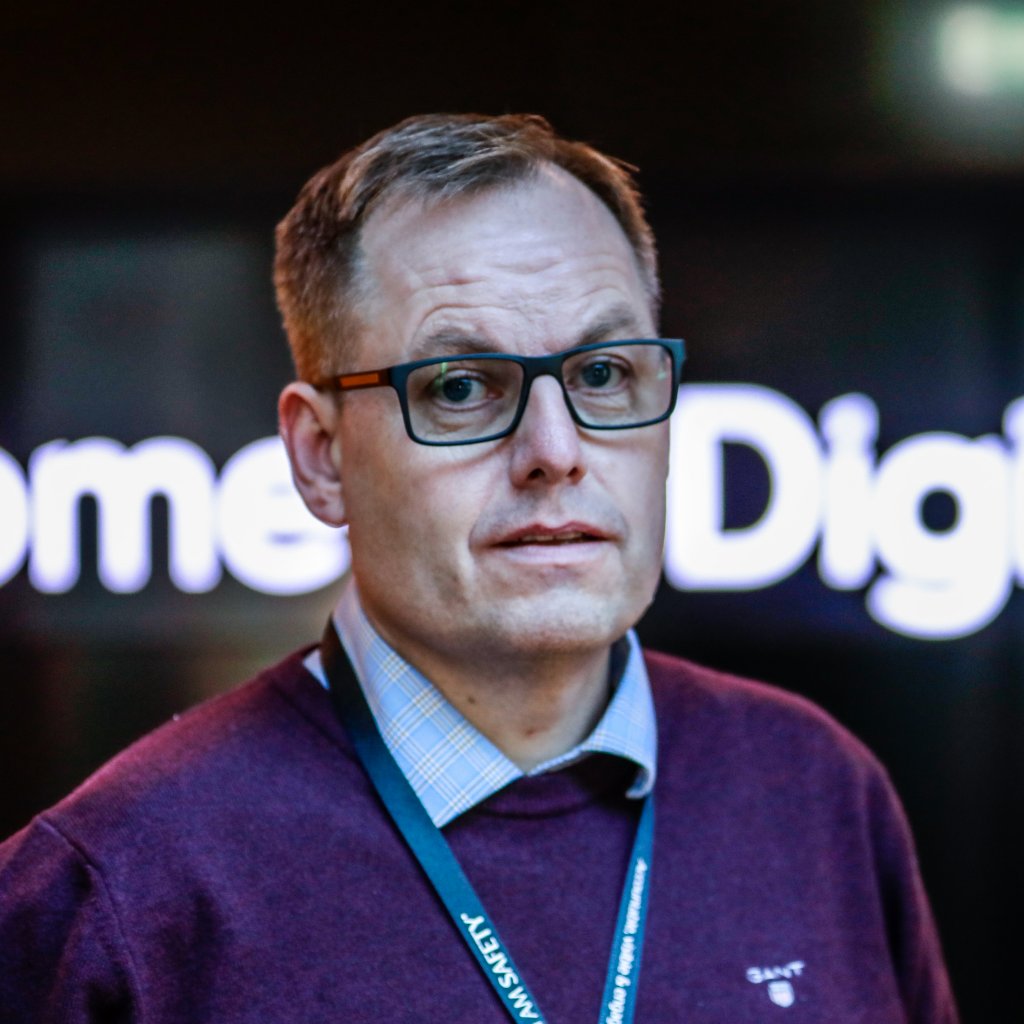 Time has come. Knut Erik Hollund and Åshild Hanne Larsen have been on this road through several eras – now they are happy to take part in the journey in an Equinor where IT ranks high on the agenda.
Developed the Happy-meter

It's time for sightseeing. Knut Erik Hollund leads us around computer screens, cables, tiny screwdrivers and various gadgets. The first stop is at one of the Stavanger office's tangible examples of how the 20 percent personal project time can be used. 
"This right here is what we call the Happy-meter," says Hollund, pointing at a screen full of graphs and numbers. 
Three buttons are attached under the screen. As the name indicates, they are there so employees can express how they are feeling. 
"Sensors also measure air pressure, temperature and a couple of other things that are sent up to the cloud. This might seem like a typical nerdy developer thing, but it's a good way to learn new technologies. All employees can go to a website we have set up to check overall satisfaction."
For Hollund, who developed a passionate interest in codes in a gaming context from the tender age of 13, the new thoughts about IT in Equinor feel like coming home. The agile manifesto was published the same year he started working for us. 
"Working in smaller teams with clear responsibilities and in shorter iterations helps lower risk. It also creates an entirely different feeling of satisfaction and mastery, and makes the workday a lot more fun."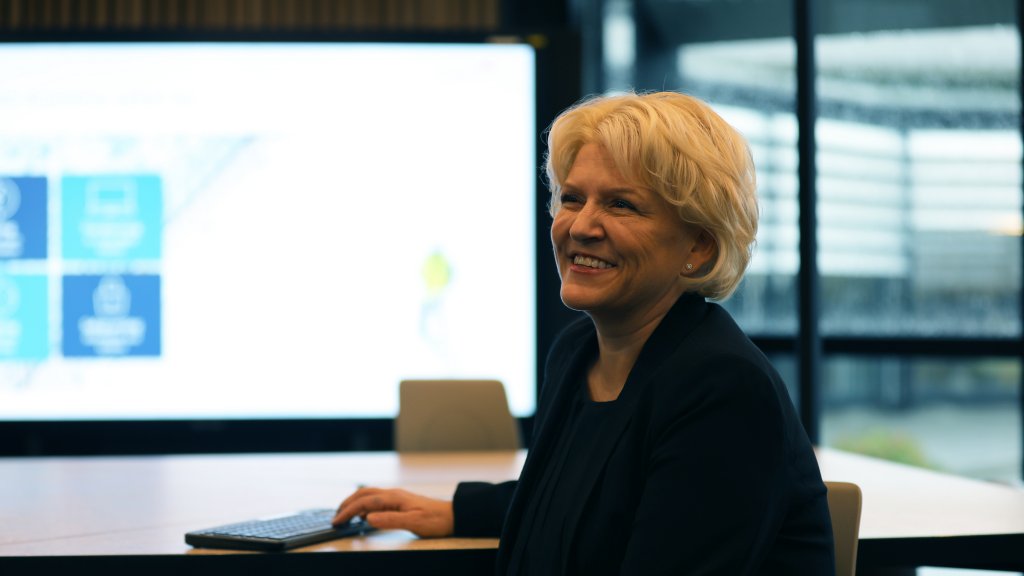 Dream job. Åshild Hanne Larsen is a technology optimist with an exceptional enthusiasm for the future.
"My honest opinion? It makes a lot more sense to come here and have an impact from the inside, rather than staying outside. Today we have the industry's lowest CO2 footprint and perhaps the largest commitment to renewables. We need strong voices with their opinions and their enthusiasm."
Really significant changes
The last stop on the tour is to Bergen, where we visit our third software innovation department. At first glance, the Bergen environment appears to be fairly empty. But there are good reasons for that: 
"There's a Hackathon today at Litteraturhuset! Many people are working together on various side projects that they are spending their 20 percent on," says Kristian Flikka, leading data science advisor.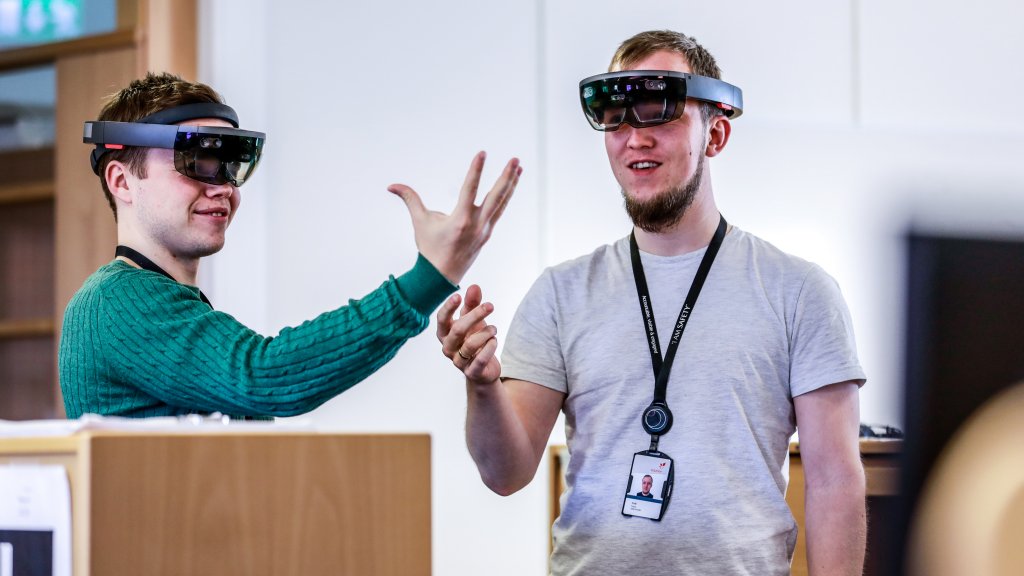 The 20 percent in action. HoloLens is used on a daily basis by several of Equinor's teams.
The department is affiliated with the Trondheim and Stavanger departments, and just like the others, they spend a lot of time working with our research environment and various digital projects. 
"I've been in Equinor five years, and things have really changed since I started. In the beginning, it was mostly just the research staff that recognised the importance of the developers. Today there's a common understanding that they are a truly crucial resource if we are to remain competitive," Flikka says.
"We recruit a lot more people now than we used to. There's also much more focus on continuing education, programming and the developer discipline. These are really incredible changes." 
Gym and on the road in a unique direction
Kristian Flikka introduces us to two of his colleagues, and asks them to says what's the best thing about working in one of Norway's largest IT companies. 
Developer Thorvald Johannessen and graduate Kristian Reed, both from software innovation, don't hesitate:
"Gym on Mondays. Indoor bandy and dodgeball." 
And they want to add a couple more things ...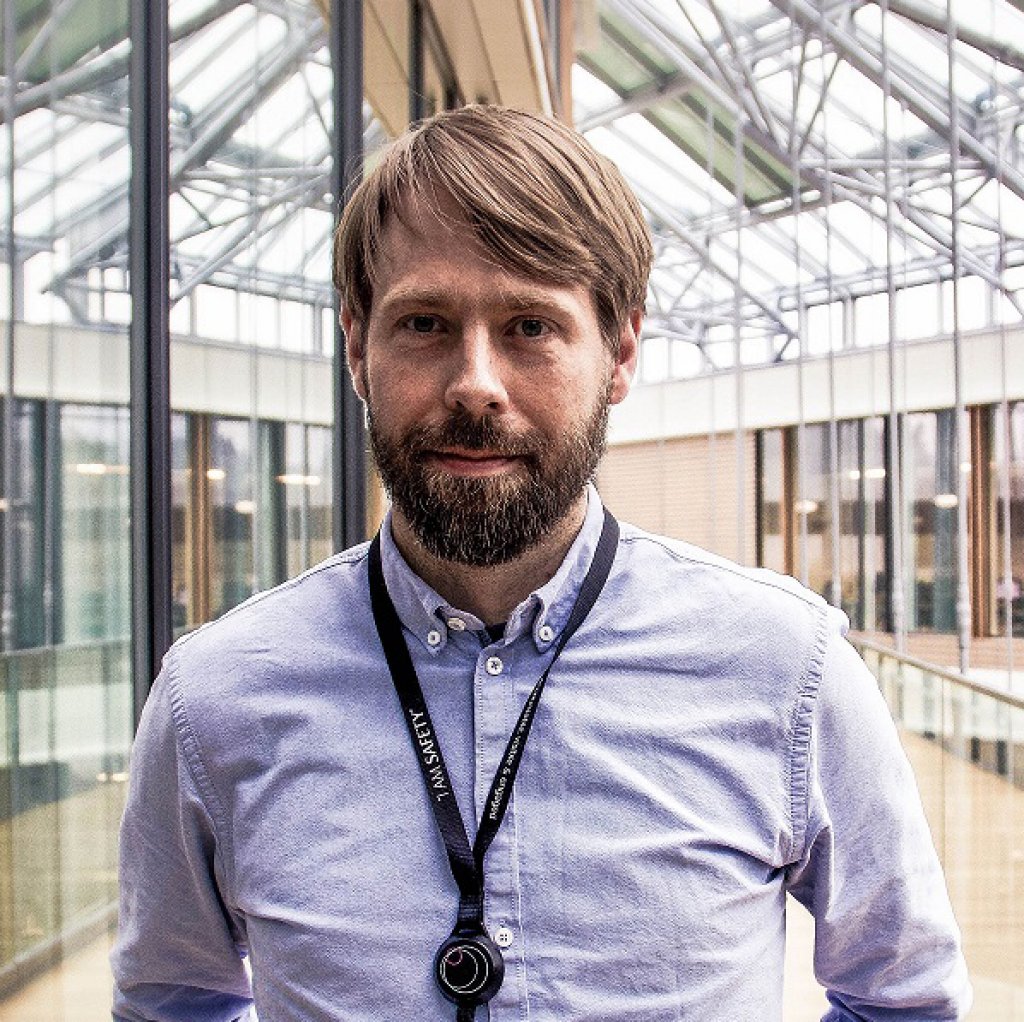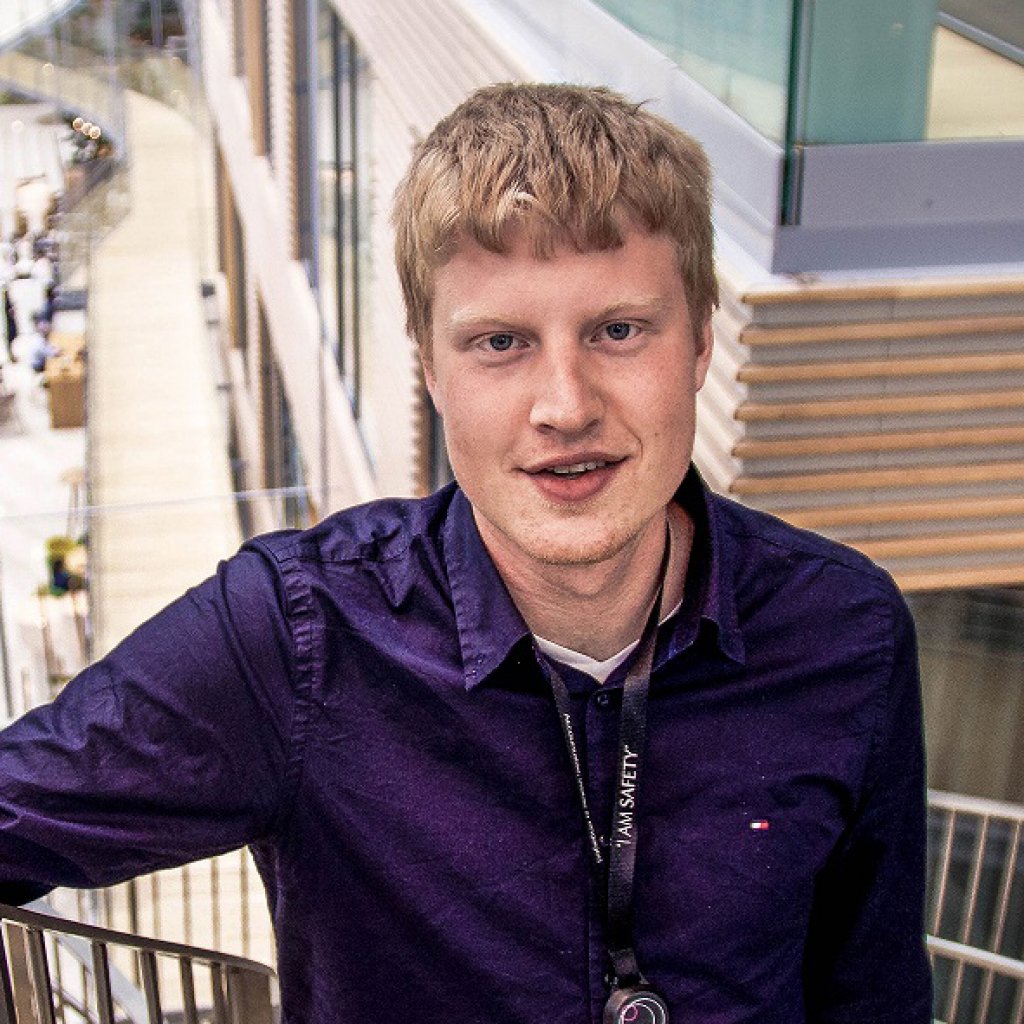 Veteran and new graduate. Thorvald Johannessen and Kristian Reed speak warmly about the work method in Equinor, the fact that they are allowed to influence the company's direction is a great motivation.
"We deliver to the entire business, both oil and gas and renewable energy. The diversity of professionally interesting issues and the direct opportunity to influence the direction the company is moving in, is unique," Johannessen says.
Graduate Reed also speaks up for his own generation. 
"At school, it's obvious that the environmental aspect is important. Imagine the need pyramid; today all basic needs are met, so everyone is pursuing self-realisation. That applies to me, too. My generation wants to save the world. The best thing about working here is being a part of the solution and contributing to the transition to a low-carbon society with increased use of renewable energy."