Re-opening gets under way – but will everything be the way it was before?
What happens after the pandemic? 
We are on our way out of the pandemic, but how will the energy markets be affected? What must be changed in the way we produce and consume energy in order to achieve global climate goals? Can hydrogen become a game-changing solution? These are just some of the questions delved into in this year's edition of Equinor's Energy Perspectives, to be launched on 10 June.
Here, Equinor Chief Economist Eirik Wærness takes a look at some of the key issues facing us this year ahead of this year's Energy Perspectives presentation. 
"The IEA's net-zero scenario is not dramatically different from our own Rebalance scenario. The main message is that this will place huge demands on absolutely everyone, quite quickly. We're in complete agreement on that."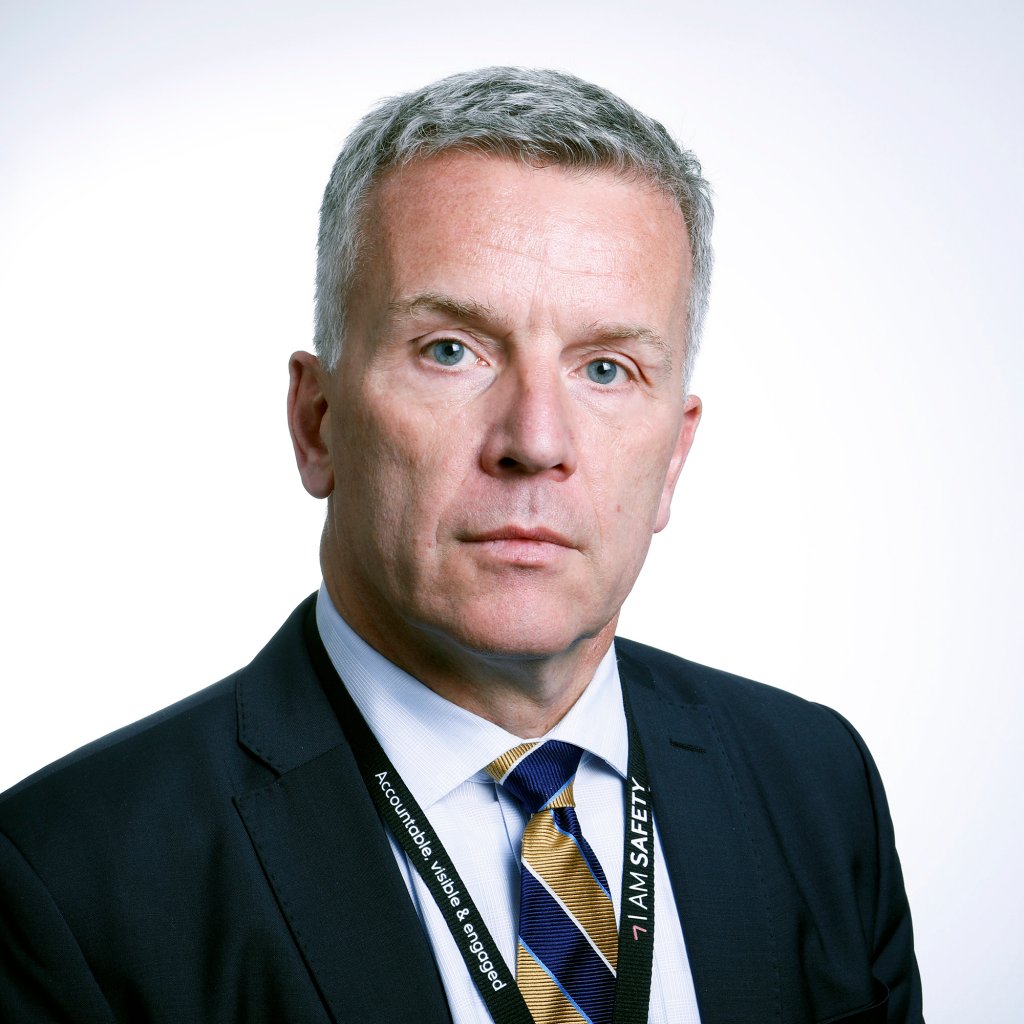 We invite you to JOIN the launch of Energy Perspectives 2021
Online digital event, June 10, 12:00 — 13:00 CEST. 
Energy Perspectives' three scenarios
2020 turned out to be an exceptional year, in an unusual sense. The pandemic caused an economic shockwave, the likes of which the world hasn't seen since 1929. The transport sector came to a screeching halt, and the energy markets trembled.
The re-opening has finally started; progress is slow but sure. But what about the global economy and the energy markets? Has the shockwave left a permanent imprint, or are we on the road back to the historical norm?
"There's no question that economic growth has rebounded, and stronger than we feared around this time last year," says chief economist Eirik Wærness.
"We can credit this to a combination of effective development and deployment of vaccines in many countries, along with record-breaking support packages to stimulate the economy in Europe, North America and China. But there's a great deal of uncertainty surrounding the pace and robustness of the economic upturn, and developments in the time ahead."
Equinor's long-term macroeconomic and energy market analysis, Energy Perspectives, presents three scenarios for how the energy landscape will evolve moving towards 2050: Rivalry, Reform and Rebalance.
Rivalry and Reform are forecasts, based on various assumptions concerning economic, technological and political development. The third scenario – Rebalance – takes a point of departure in the UN's sustainable development goals and the goal of the Paris Agreement to limit global warming to well below two degrees, and it describes the kind of development needed to get to that point.
Over the past year, we have seen both technological development and political declarations that bear witness to the energy transition moving in the right direction. Yet much work remains.
"The central scenario in Energy Perspectives – Reform – is "greener" than before. This reflects the US re-joining the Paris Agreement, along with stronger political signals from major economies pledging to do more in climate policy, such as China's net-zero ambition by 2060."
"The stimulus initiatives in several regions are designed, in part, for investments in projects that can contribute to the energy transition. However, a look at the contents of the measures reveals a strong slant towards the jobs market, and the desire to get society's wheels turning again. Many governments have certainly experienced a shortage of renewable projects that have progressed far enough from the drawing board to really boost employment. Increased economic activity is accompanied by increased use of energy, including oil and gas, which means that CO2 emissions are also on the rise again. The energy transition is still waiting on measures such as carbon pricing, facilitation of land areas and a subsidy level that can accelerate transition on a grander scale, including in emerging economies," says Eirik Wærness.
There is one area where Wærness predicts that the pandemic will have a lasting effect on consumption patterns – it's going to take quite a long time for air traffic to return to its previous heights. This will have an impact on the oil market and on emissions from the sector. But air transport only accounts for a limited share of the demand for oil – around seven per cent.
On the technology side of things, the chief economist points to positive development trends: the rate of investment and cost reductions have continued within the renewable sector, particularly in solar energy. This even though the price of solar panels has risen so far in 2021, as a consequence of higher commodity prices. Important new advances are being made within carbon capture and storage (CCS). And electric vehicles continue to conquer new market shares.
"The private car market accounts for around one-quarter of the demand for oil. The growth in electric vehicles is solid, even in a year when car sales overall are falling. But progress is too slow. The overall vehicle fleet continues to grow, and it takes a long time to get rid of all the petrol-powered vehicles. Even in Norway, where the percentage of electric vehicles in total new car sales is above 50%, they still only make up around ten per cent of the vehicle fleet," he points out.
Wake-up call from the IEA
The International Energy Agency (IEA) recently published a roadmap for how the world can achieve net-zero by 2050, with a drastic decline in consumption of fossil energy.
"The IEA's net-zero scenario is not dramatically different from our own Rebalance scenario, but when the assumption is that the entire world must achieve the net-zero emission target by 2050, some of the effects become even more extreme. The main message is that this will place huge demands on absolutely everyone, quite quickly. We're in complete agreement on that," Wærness says.
He thinks more countries will formulate even more ambitious goals for emission cuts leading up to the COP 26 meeting in Glasgow this autumn.
"There is reason to hope for commitments when it comes to carbon pricing. We should also hope for financing schemes and technology programmes that can accelerate the transition in poorer countries. We have experienced tremendous energy efficiency improvements in the West over several decades, but much of what we have gained has been wiped out by increased energy consumption. The world cannot stand by and watch as emerging economies squander energy in the very same way the industrialised world has done. But without help, this will be difficult to avoid.
Hydrogen is one of the technologies many pin their hopes to on the path to net zero. Hydrogen receives extra attention in this year's edition of Energy Perspectives.
"Hydrogen is needed in the low emission society, particularly to reduce emissions from heavy industry, and we're attempting to model the role it could play. It takes a great deal of energy to produce large volumes of hydrogen without emissions – either renewable energy to produce green hydrogen, or natural gas with carbon capture and storage to make blue hydrogen. This area is evolving rapidly, but the road we face is not an easy one," says Wærness.
"When we see the demand for energy rising alongside the imperative of decarbonising society, we can't exactly say we have the luxury of a surplus of renewable energy. And renewable energy must primarily be used to replace fossil power generation. Coal power still accounts for 40% of the electricity generated worldwide. Work is progressing on dedicated facilities for renewable hydrogen energy, but the sources of this electricity will normally be part of an integrated market where hydrogen producers will have to compete for access to power. The road to large-scale blue hydrogen might be easier and faster, but it will require carbon capture and storage. With carbon pricing, injunctions, requirements and standards, these investments could truly blossom. An important factor to keep in mind is that large-scale use of hydrogen, whether green or blue, will also require significant investments in the end-user segment.
Although there are many positive signals for the energy transition, Rivalry has also been retained as one of the Energy Perspectives scenarios – the most pessimistic scenario as regards emission reductions going toward 2050.
"We must acknowledge that we do not find ourselves in a world characterised by boundless cooperation, solidarity, trust and free exchange of technology. The handling of the Covid-19 crisis, including distribution of vaccines, is a signal that we must not take for granted that we can all agree on how to solve major global challenges. It is certainly not a given that the geopolitical climate will be ideal for solving the global climate challenges. A scenario mindset is designed to prepare ourselves for various different outcomes – not just the ones we're hoping for," says Eirik Wærness.
Join us for Energy Perspectives 2021 on June 10. Details below.