"I have zero doubt that we'll have solutions for floating offshore wind in the future, and plenty of them."
When Hywind Tampen is complete in 2022, it will be the world's largest floating offshore wind farm and the first to supply power to platforms in the North Sea. Olav-Bernt Haga is the project director and strongly believes in the innovative technology. What's so good about it?
ACTING ON IT!
High aspirations are great, but what is Equinor really doing to get closer to its ambition of net zero by 2050? In these stories we set the focus on specific projects, concrete measures and real people that are shaping Equinor's role in the energy transition.
Olav-Bernt Haga has extensive experience in developing new forms of renewable energy. Now Haga is dedicated to working on floating offshore wind, which he calls a tipping point technology; in other words, a form of renewable energy that will be highly important in order for the world to achieve its climate goals.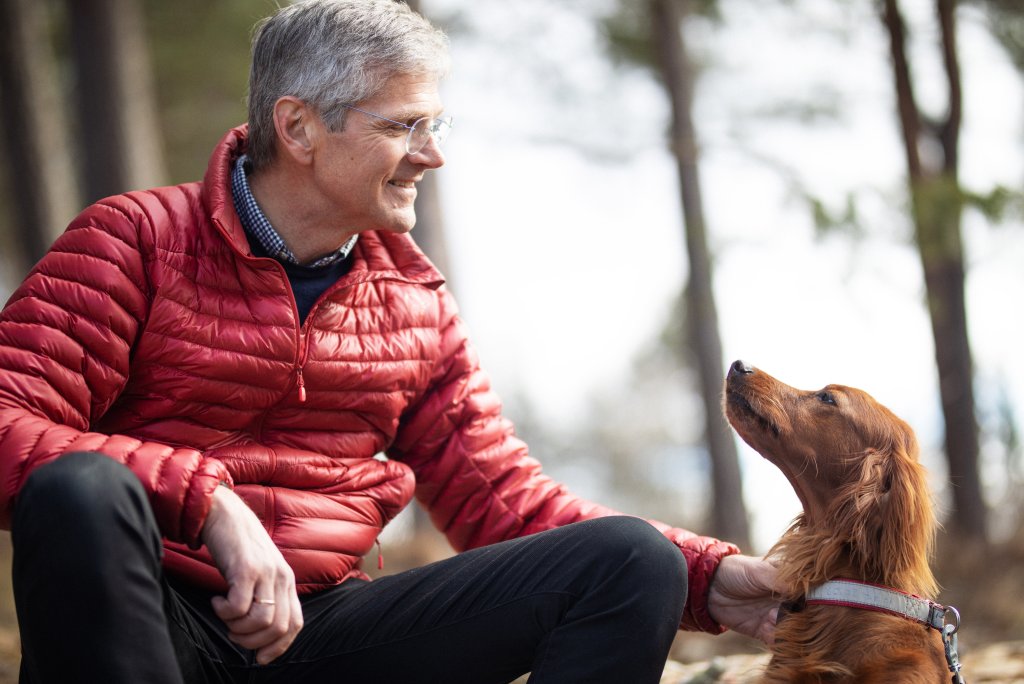 In contrast to oil and gas, renewable energy sources such as solar and wind are endless sources of energy. This is because the sun will continue to shine, and the wind will continue to blow. While the oil and gas reservoirs are gradually depleted, a wind farm can supply emission-free energy for year after year, throughout the farm's lifetime.
So what is floating offshore wind and why is this technology so important in order to succeed in the energy transition?

The North Sea is one of the places around the globe where the wind is consistent and plentiful, so it has some of the world's best wind resources. Several fixed foundation wind farms have already been built in countries like Denmark, the Netherlands and the UK.
Haga explains:
"However, many places are too deep for placing turbines directly on the seabed, which is why it's important to succeed with floating offshore wind. As much as 80 per cent of all wind power in the world will require floating solutions,"
Here are four reasons why floating offshore wind and Hywind Tampen are important for Norway and the future.
Reducing CO2 emissions in the North Sea
The most common way to obtain energy for oil and gas platforms is by combusting gas. This makes the production of oil and gas one of Norway's largest sources of CO2 emissions, which emphasises the importance of looking at alternative, renewable solutions.

As a result of Hywind Tampen and its floating offshore wind, the annual emissions from production on the Snorre and Gullfaks fields will be reduced by as much as 200,000 tonnes of CO2. This is the equivalent to emissions from 100,000 vehicles.
Developing floating offshore wind as an industry
Beyond supplying the Snorre and Gullfaks fields with energy, Hywind Tampen will function as a test environment for developing technology for floating offshore wind. The project is working actively to test new solutions and look at how costs can be reduced. The goal is for floating offshore wind to become a fully-fledged alternative to other energy sources in the future.
"This will be a major industry in the future, and Norway is already at the forefront in floating offshore wind."
Olav-Bernt Haga, project director for the Hywind Tampen offshore wind farm.
And Hywind Tampen is right around the corner
According to the project director, last year was a design year, of sorts. 2021 is the construction year, and all the parts, or the Lego pieces, as he calls them, will be assembled in early 2022. Then all the wind turbines will be shipped one by one from Gulen municipality and out to the Tampen area, where the Snorre and Gullfaks fields are located. The goal is for both fields to receive power from Hywind Tampen by the third quarter of next year.
The work to transport the wind turbine substructures to Dommersnes, north of Haugesund, started in April. Next year, all the structures will be transported to Gulen municipality, before being towed out to the Tampen area.
This is why we're cutting emissions from production
"The world is going to need oil and gas for decades to come. A lot of people might think that oil is merely petrol, but there's a need for both oil and gas in areas that people might not know or think about,"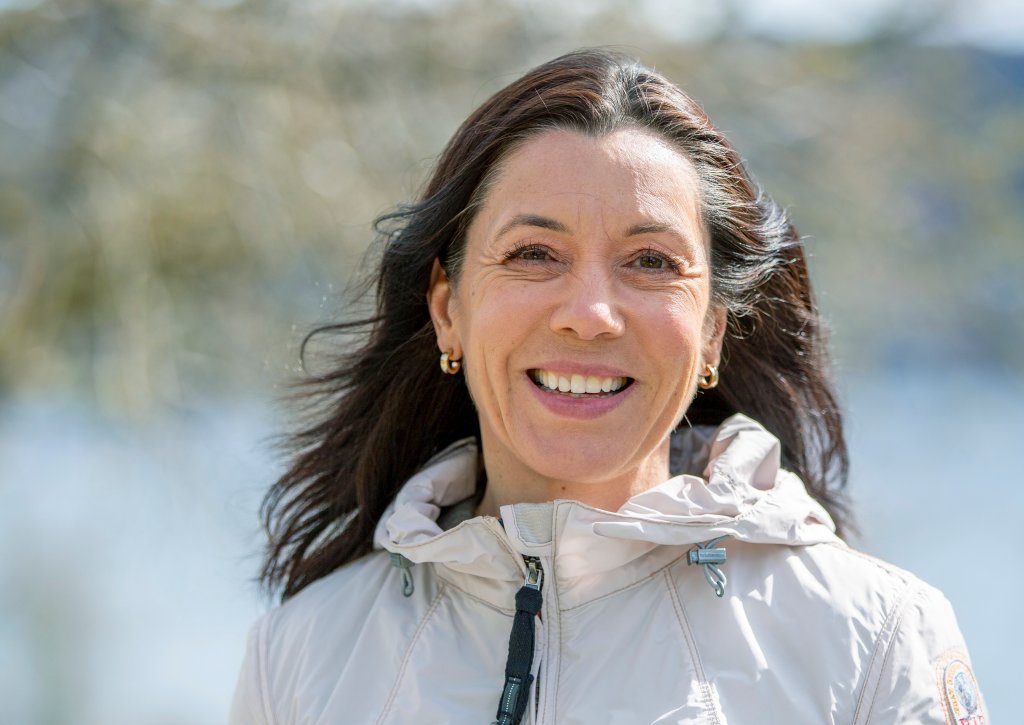 Oil and gas are necessary within heavy industries such as steel and cement, they're still used for power generation in many countries, and as raw materials in everyday products such as mobile phones and medicines.
We are on the way to a low-emission society, but until we get there, the world will still need oil and gas.
"So it's obvious that we have to use the resources available to us. That is why we have to work to produce oil and gas with the lowest possible emissions, and we have a good basis for doing precisely that on the Norwegian continental shelf," emphasises the offshore installations manager (OIM) on Snorre B.

Hywind Tampen gives us this opportunity.

Annual emission reductions of 200,000 tonnes of CO2 and 1,000 tonnes of NOx. This equals emissions from 100,000 cars.
Vibeke continues: "When we're able to make major CO2 emission cuts by using renewable energy, this will yield results that truly make a difference. It's very important for the energy transition here in the North Sea."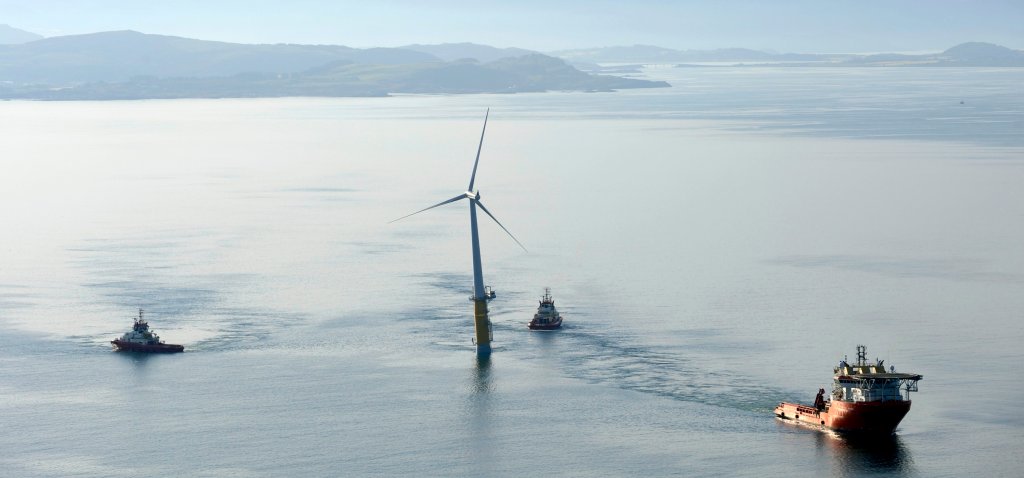 The single turbine of Hywind Demo was towed from shore to the installation site outside Karmøy in June 2009. This was Equinor's first test project for floating wind. Photo: Øyvind Hagen, Equinor
"Something to tell my grandchildren in the future"
20 years have passed since Equinor invested in the technology that currently makes it possible to build floating offshore wind farms, similar to the one in the Tampen area.
The project director for Hywind Tampen, Olav-Bernt Haga, believes it is a privilege to be part of something as big as this.
"I get so motivated by the fact that we, after a long life in oil and gas, can make such a big difference in the energy transition. It's a testament to how important Equinor's history and expertise are, and will continue to be, in order to equip us for a future with lower emissions."
If things go the way Haga both hopes and believes, offshore wind, both floating and fixed foundation, will be one of the tipping points that will allow Norway as a country, Equinor as a company, and the world to reach its ambition of net-zero by 2050
"Then I can sit there as a pensioner and say that I was part of this from the very beginning. It would be a really big deal and something I'd be proud of, and not least it would be something to tell my future grandchildren," Haga concludes.
Other stories about our role in the energy transition:

If you'd like to receive an email whenever we publish Equinor magazine stories like this one, please sign up below: