Honouring the champion of women's rights in Norway:
Gina Krog points the way to the future
Today, citizens of democracies the world over take the ballot for granted. But it was not always so, nor was it so for women in Norway 100 years ago. Few Norwegians today remember the tireless efforts of the person who made universal suffrage possible: Gina Krog.
101 years after her death, Equinor is proud to honour the founder of the Norwegian women's rights movement with our latest field development. Like her namesake, this platform is pointing the way to the future—and on October 24, 2017, the field was officially opened.
All photos by Ole Jørgen Bratland
Gina Krog (1847—1916) was a Norwegian feminist pioneer, teacher, liberal politician and editor, and a leading campaigner for women's right to education and the right to vote. 101 years later, the oil and gas field named after her began production, marking the start of a reservoir that will create ripple effects in our society for decades to come.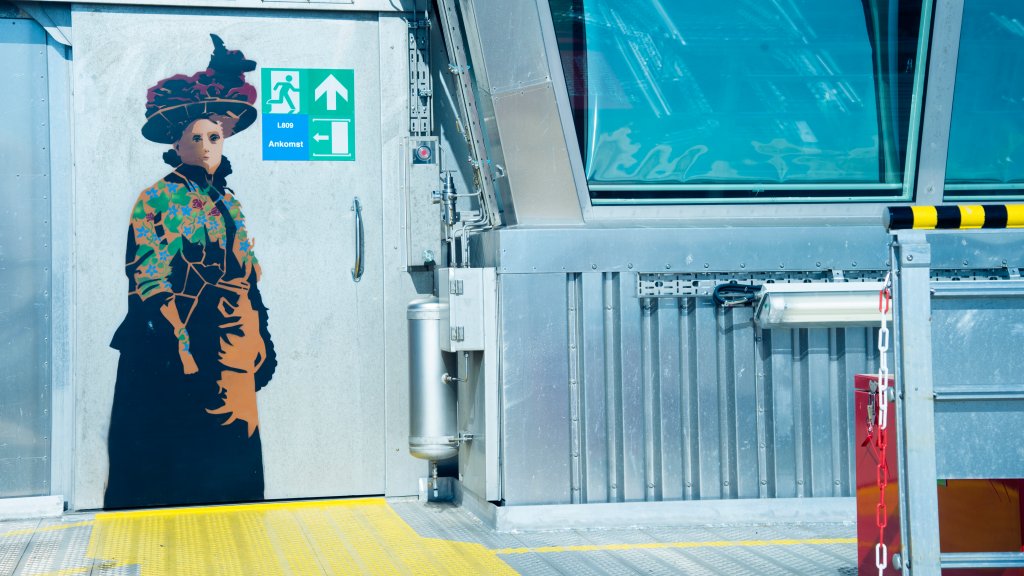 Stavanger, June 2017:
Heavy fog lulls the drowsy Norwegian oil capital early this Sunday morning. Traffic is barely noticeable. At the heliport, there's only one departure for hours to come—but it's fully booked. That's because all hands are needed on deck to complete and prepare Gina Krog for production.
Gina welcomes us bathed in sunshine. She stands like a majestic queen with two courtiers by her side: the drilling rig Mærsk Integrator, and the floating hotel, Floatel Endurance—home to the additional workers needed during the hook-up period. They are crucial in bringing all the different parts together, connecting the wires and pipes so the platform can operate as one complete unit. A huge job for electricians, insulators, painters and mechanics. And while they connect, Mærsk Integrator drills away. Four of fourteen wells are already ready to go.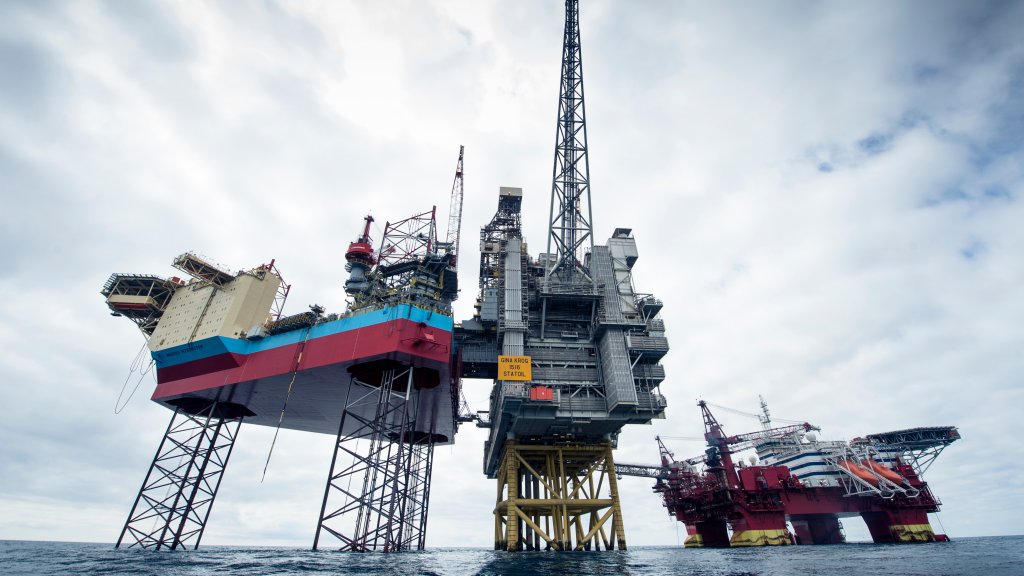 Walkways connect the units together. People clad in red, yellow and blue overalls are working together, across languages, employers and cultures.
"Teamwork is vital for success," says Jess Milter. He's the offshore installation manager for Gina Krog, a task he's had for a long time already. To prepare for production is no small task, and the recipe for success is competent project managers combined with operational experience.


A distinguished, classy woman
"Gina Krog was a distinguished woman. She stood up for women's rights very early on, and she campaigned for universal suffrage. She really had plenty of backbone," Milter says.
A strong backbone is also a pretty fair description for the Gina Krog platform—or at least, strong and steady legs. But as she stands freshly painted and basking in the sunshine, it's easy to overlook that her journey here hasn't been all plain sailing. The project has endured delays and cost challenges, and with deliveries from all corners of the world it can be a challenge to coordinate logistics, wires and personnel. But today, preparations are complete, and the components of Gina Krog are in place.
Furthermore, the oilfield reservoir is complex. Over millions of years, the oil and gas in the structure have migrated and created a complex formation. It's not just a question of drilling straight down and hoping to hit something.
Hitting the oil-bearing layers is said to be as difficult as hitting the white layer of an orange with a needle, and then staying within that zone all around the orange. In other words, drilling expertise and knowledge are essential for extracting the resources from reservoirs.
Be prepared
The alarm sounds, and a planned exercise is underway. Every fortnight the crew undergoes an emergency preparedness exercise. "One man injured in a lifting accident" is announced over the PA. A fire team, a first aid team and a nurse are on their way to the scene of the accident.
"Safety is always the most important thing. And as offshore installation manager, safety is my top priority," says Jess Milter. 
"Every shift goes through on exercise every work period they have out here. Even if we go through this often, we always see that we can do better. To communicate clearly, and make sure we have a common understanding is important. We have to practice in a realistic way, not just in theory, to be prepared," says Milter.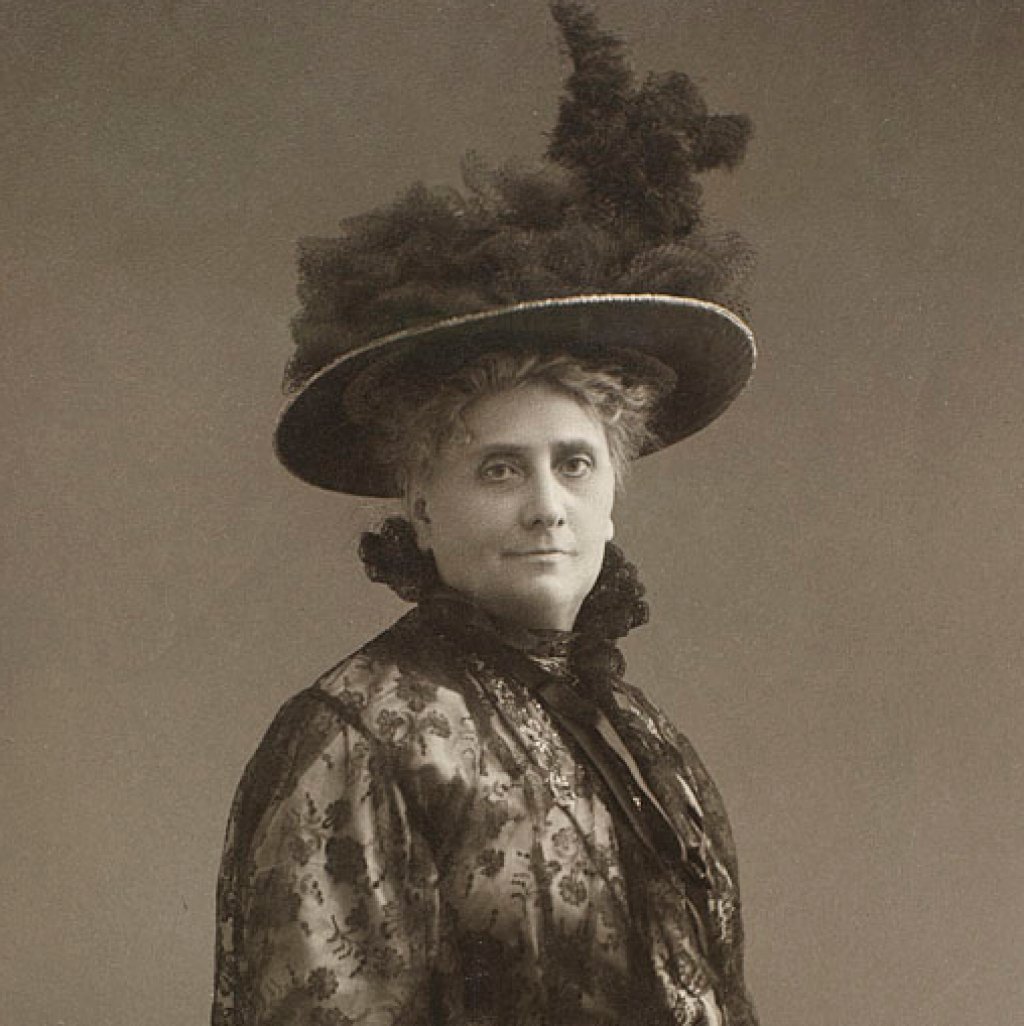 Jørgine («Gina») Anna Sverdrup Krog was a Norwegian politician and women's right activist.
She was born on June 20th 1847 in Lofoten, and died April 14th 1916 in Kristiania (now Oslo).
Krog worked for women's right to an education and universal suffrage. She was the first woman to receive a funeral at the Norwegian state's expense, and the prime minister and other notaries attended the funeral. 
Photographer: Eivind Enger. 
National Library of Norway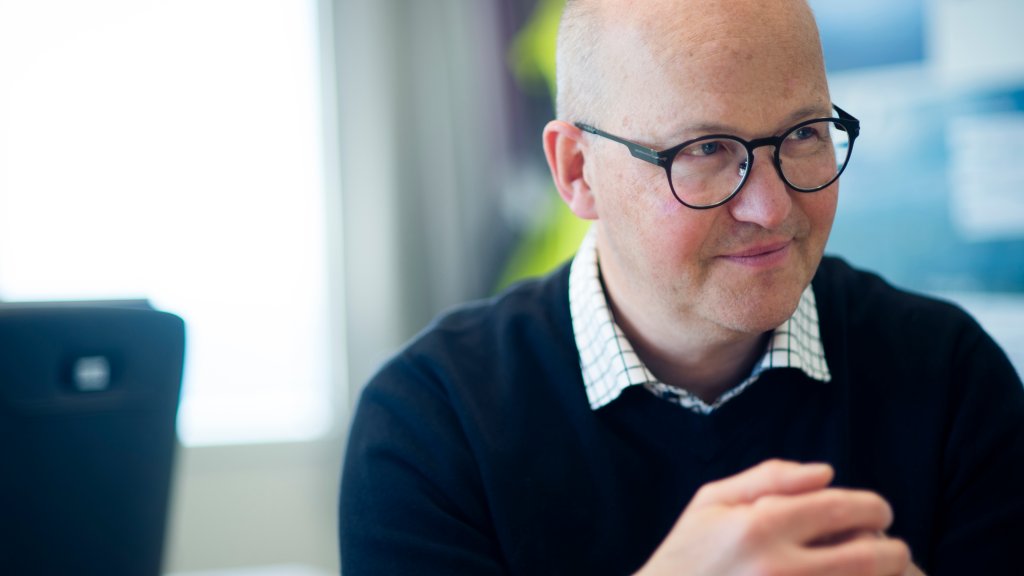 Gina Krog was a distinguished woman. She really had plenty of backbone.

Offshore installation manager Jess Milter on Gina Krog.
Crucial transitions

The first building blocks for Gina Krog were mated together in Korea, and she subsequently sailed around the world to the North Sea for completion. Here, the remaining work and finishing touches were carried out—with focus on safety at all times. Mr. Hook-up, as he is known, Nils-Helge Boge, explains the complexity that comes with all the interchanges in the project.
 "From construction, to commissioning and operation there are many transitions where involvement and efficient transfer of information are of the essence. This has been our main focus throughout the project, and I believe it is has been the key to the project's success, and the reason we've had no serious personnel injuries."
"In a project as large as this one, you can't just depend on the best efforts of individuals to keep things running smoothly. Everything depends on interaction and cooperation, especially when you consider that several thousand people have already been involved," he says.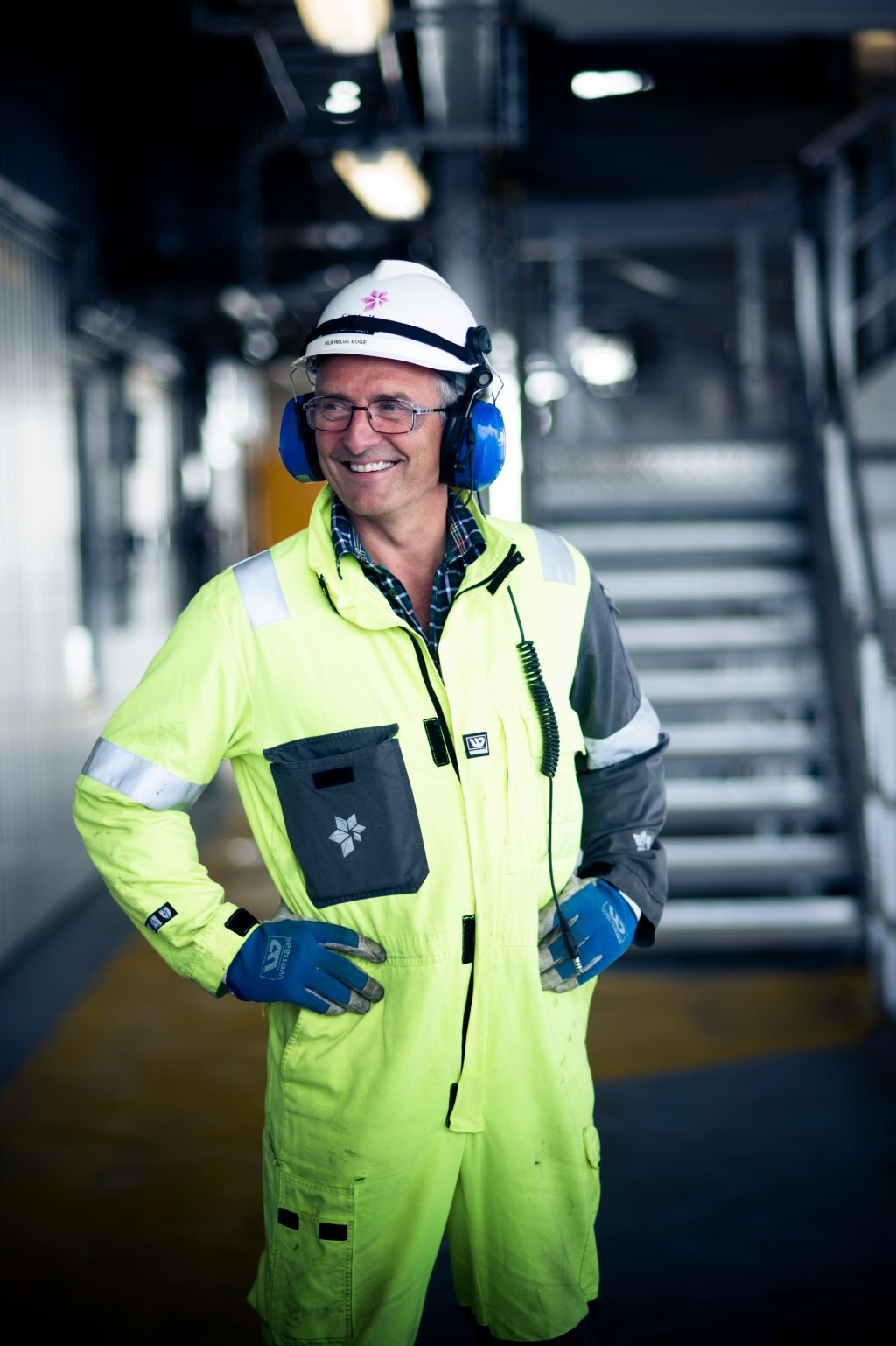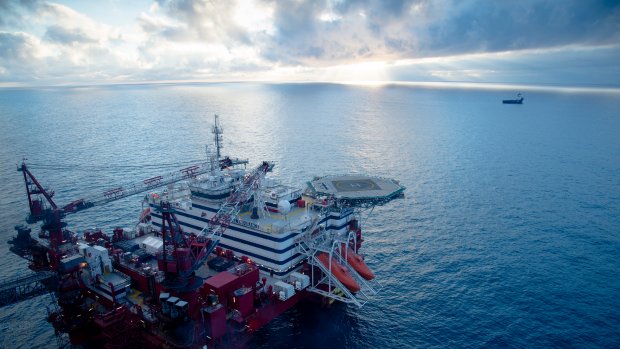 Photo: Ole Jørgen Bratland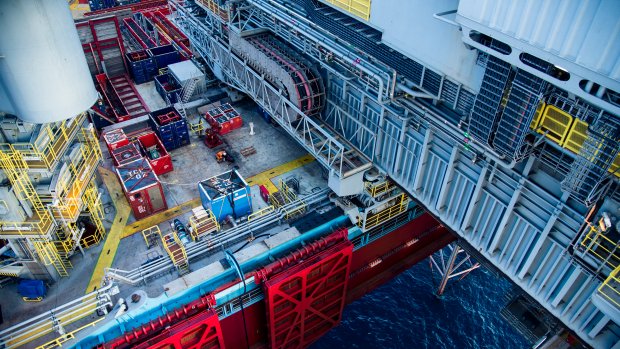 Photo: Ole Jørgen Bratland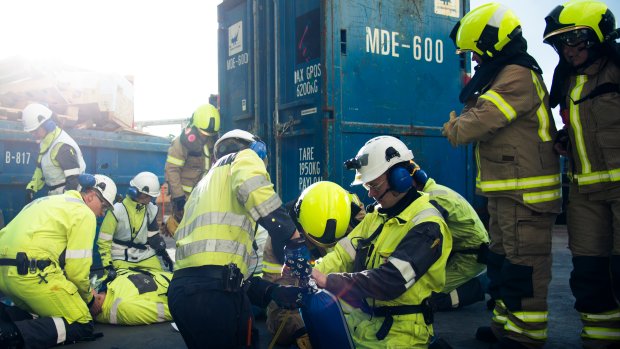 Photo: Ole Jørgen Bratland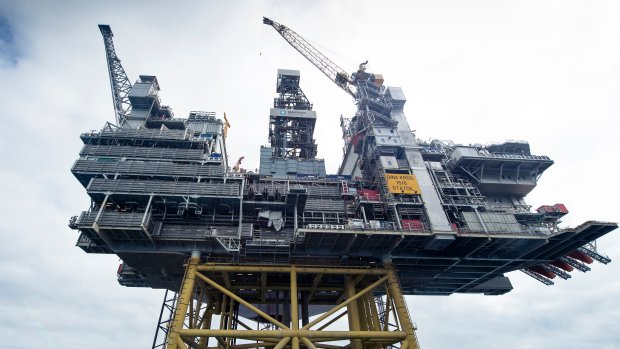 Photo: Ole Jørgen Bratland
Photo: Ole Jørgen Bratland
Photo: Ole Jørgen Bratland
Photo: Ole Jørgen Bratland
Photo: Ole Jørgen Bratland
The future Gina
In future, when Gina Krog is doing her job out at sea, fewer people will be directly involved. A crew of about 20 people will run the installation when everything is finished, but for this summer and autumn the flotel and the drilling rig courtiers will remain on site, while Mærsk Integrator still has several wells to drill—wells that could be producing for up to 15 years.
Boge reminds us to look back in time while we stand on the platform of the steady backbone of Gina Krog. The historical suffragette's endeavours are not forgotten.
"Remember, we are standing on the shoulders of giants. We must not forget the struggles they have undergone to get us where we are today," says Boge.
While the challenges of the project phase may not be as radical as those Krog championed a century ago, there is nevertheless a real sense of being part of an exercise in value creation that will be felt for decades to come.