Coding their way to more efficient exploration:
To better understand the Norwegian seabed, these IT experts travelled to the Spanish Pyrenees.
Torgeir Haaland and Margaux Ledieu wanted to work where they could contribute to developing solutions to the climate challenge. That's exactly what they are doing in Equinor—and their quest took them to the Spanish Pyrenees.
"It's a big company, and the whole energy scenario is undergoing significant change when it comes to climate issues," says Torgeir Haaland. He's an IT masters graduate, educated at NTNU in Trondheim, now working for Equinor.
"The world has to reduce carbon emissions. Working here is a great opportunity to help influence those changes. For Equinor, there's a lot to deal with, in terms of moving over to renewable energy, carbon capture, reducing emissions on platforms and the like," he says.
Margaux nods in agreement when she hears Torgeir talking about his work. "With such a large company as Equinor, even small changes will have a major impact on emissions," she says.

"With such a large company as Equinor, even small changes will have a major impact on emissions"
Margaux Ledieu, Analyst IT System Dev in Equinor
Margaux is originally French, but ended up in Norway via studies in Sweden. Photo: Arne Reidar Mortensen.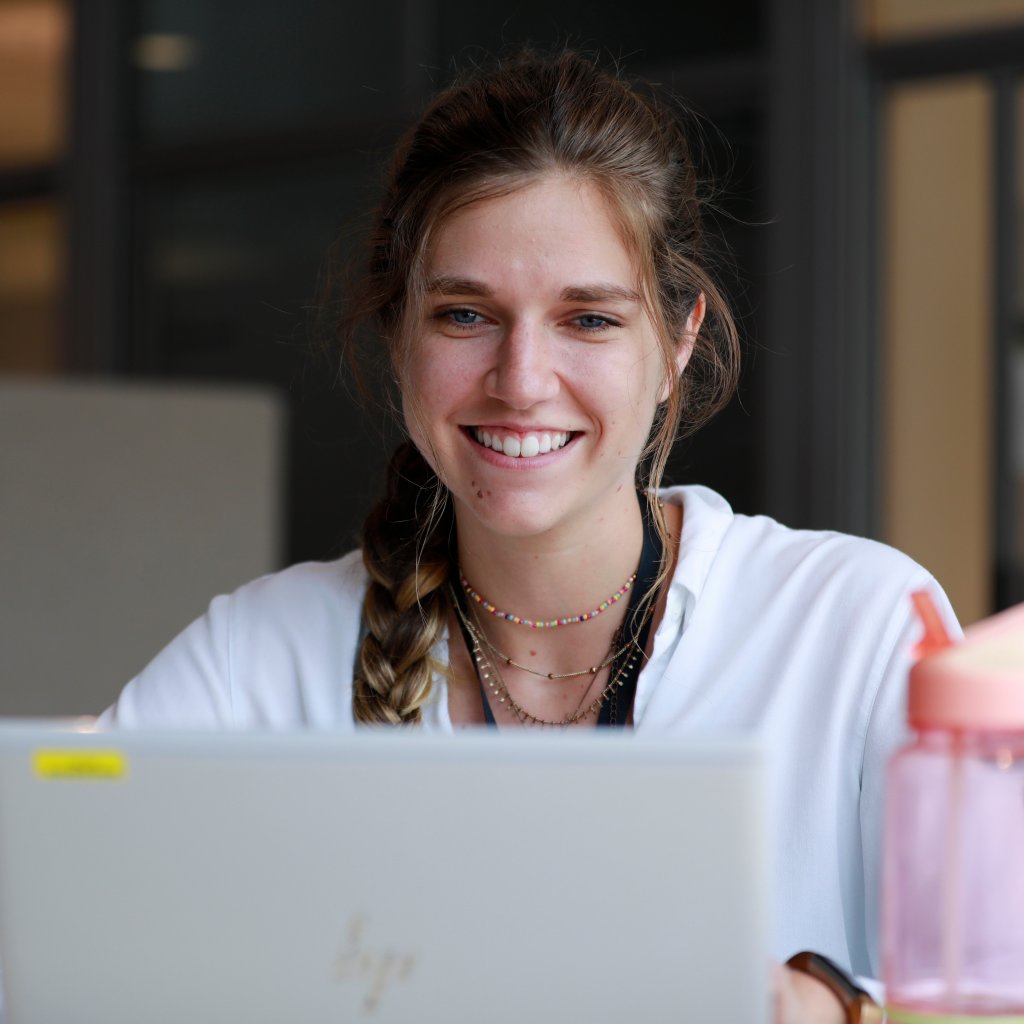 The two of them started working for Equinor about 18 months ago. Margaux came to Norway via a master's degree in her home country France, before completing a second master's degree in Sweden. She liked Scandinavia so much that she was eager to seize the opportunity when someone suggested that she apply for a job in Equinor.

"During my studies I hadn't really given much thought to where I would work. My education offers a lot of opportunities, and I had actually never heard of Equinor. A friend who had a summer trainee assignment here told me it was a good place to work," says Margaux, who holds master's degrees in computer science and machine learning.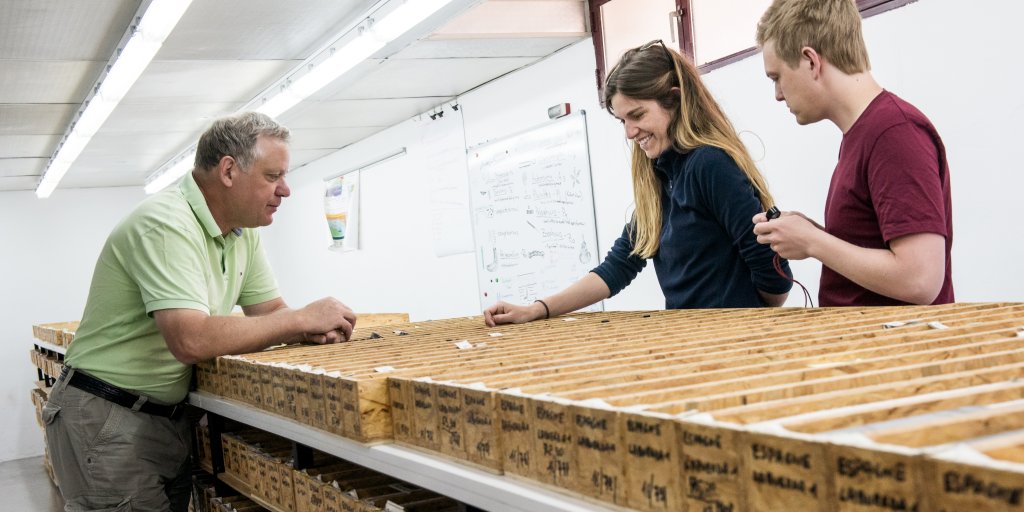 Getting to know each other
Torgeir has a master's in computer science from NTNU in Trondheim. With their respective backgrounds, the pair were perfect candidates for Equinor's graduate programme. Since securing places in the programme last year, Margaux and Torgeir have had a chance to get to know the company in a unique way.
They're just two of a total of 182 graduates from around 30 countries. Nearly half of the participants come from Norway, while the rest come from countries such as the US, the UK and Brazil. There were about 6600 applicants to last year's graduate intake, so there is tough competition to secure a spot.
"Over the course of the two-year programme, there are three gatherings carried out in Stavanger, Oslo and Bergen. These help participants to really get to know other new colleagues. Also, you're a regular employee from day one, so it's not a question of a temporary apprenticeship or internship," says Torgeir.
Margaux says the programme has been very exciting, and that the participants are allowed to take part in many different projects, and that there is ample room for innovation.
"Everyone is very helpful, and there's a very open culture for presenting ideas. You also meet a lot of other people around your own age," she adds.
Field trip to a mountain village
Torgeir and Margaux were part of a group of graduates invited to travel to the Pyrenees in Spain. The trip was an incentive for those programme participants who were working hardest to make a difference in Equinor.
For everyone working to make Norwegian oil exploration in the North Sea more efficient, knowledge of geology on the seabed is very important. So where does one go to learn more about it? Well, to a Spanish mountain village, of course!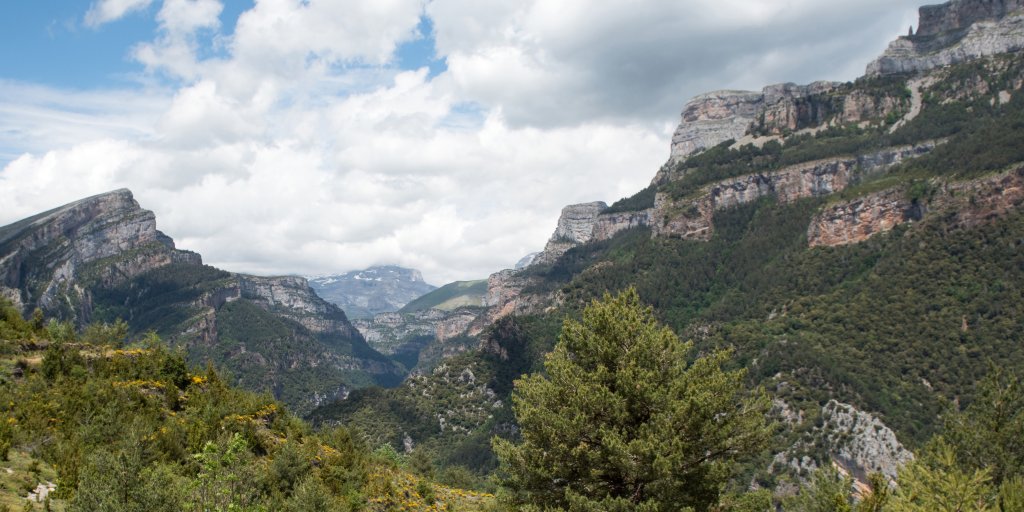 "The Pyrenees in Spain have geological conditions that are very similar to those we find under the seabed on the Norwegian continental shelf. That's why the Spanish Pyrenees was our particular destination," Torgeir says.

It all started with an introduction to geology and geophysics in Norway, before they set out for the tiny mountain village of Ainsa.
"There's not a lot of geology in the study programme for software developers, and when you work in the energy sector it's essential that you have a chance to learn about it. I certainly came home with a lot of new knowledge and inspiration," explains Torgeir, before Margaux continues:
"It was a very good trip in beautiful surroundings. One of the most interesting things we learned was the importance of scale. Our first assignment was to draw and describe small areas close-up by studying rock formations and the sand.
Margaux goes on to say that, during the course of the day, they moved further and further away from the structures they were studying, finally ending up far away from where they started.
"Then we were told that this is about as precise as we can be on the seabed. That gives us a perspective for our daily work, that you don't always have to understand everything down to the last millimetre," she says.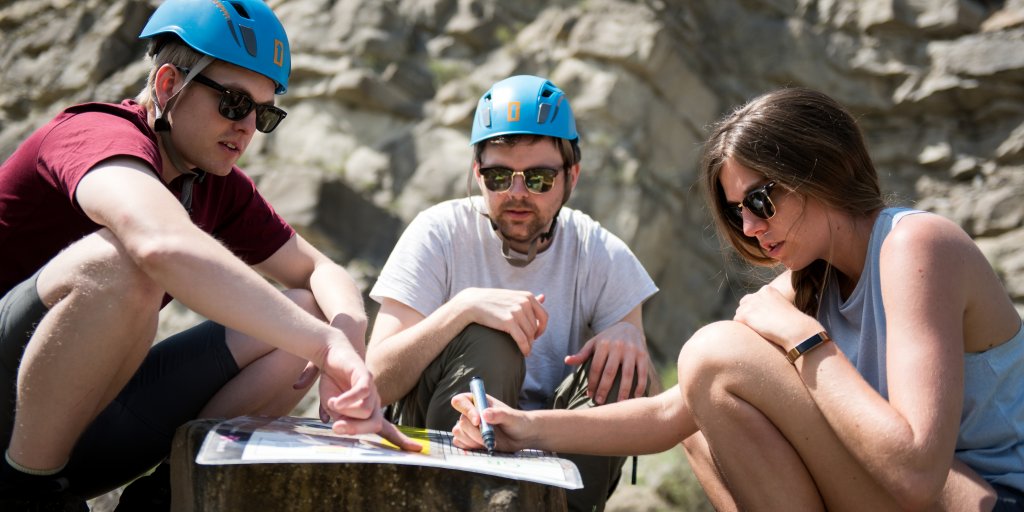 Would you like to become part of Equinor's graduate programme?
Huge incentive
Back home in Norway, the two are hard at work again; Torgeir at Equinor's research centre in Rotvoll outside Trondheim, Margaux at headquarters in Stavanger. They're allowed to use parts of their working hours for skills development, a perk for employees in the software development section who want to learn about new technologies or programming languages. They can spend up to 20 per cent of their working hours on their own projects.
"That was one of the most important reasons why I wanted to apply for a job in Equinor. It's a huge incentive to be allowed to spend one day every week on skills development on the job," Torgeir explains.
He's chosen to spend his time on an attempt to build autonomous drones; in other words, that they fly and make decisions all on their own.
"A guy working in the research department thought this sounded exciting and he's working with us now. He has a budget available, and now there are as many as three developers working together with him. All of this is still somewhat in a future scenario. Drones that make independent decisions is a vision; we're not quite there yet," laughs Torgeir.
Margaux, on the other hand, spends her time on deep learning, a form of machine learning.
"One of the fields is about image recognition, for example that a machine is able to see the difference and identify whether it's a dog or a cat in a picture. There is enormous activity in this field now, so I'm trying to read as much as possible and stay up-to-date."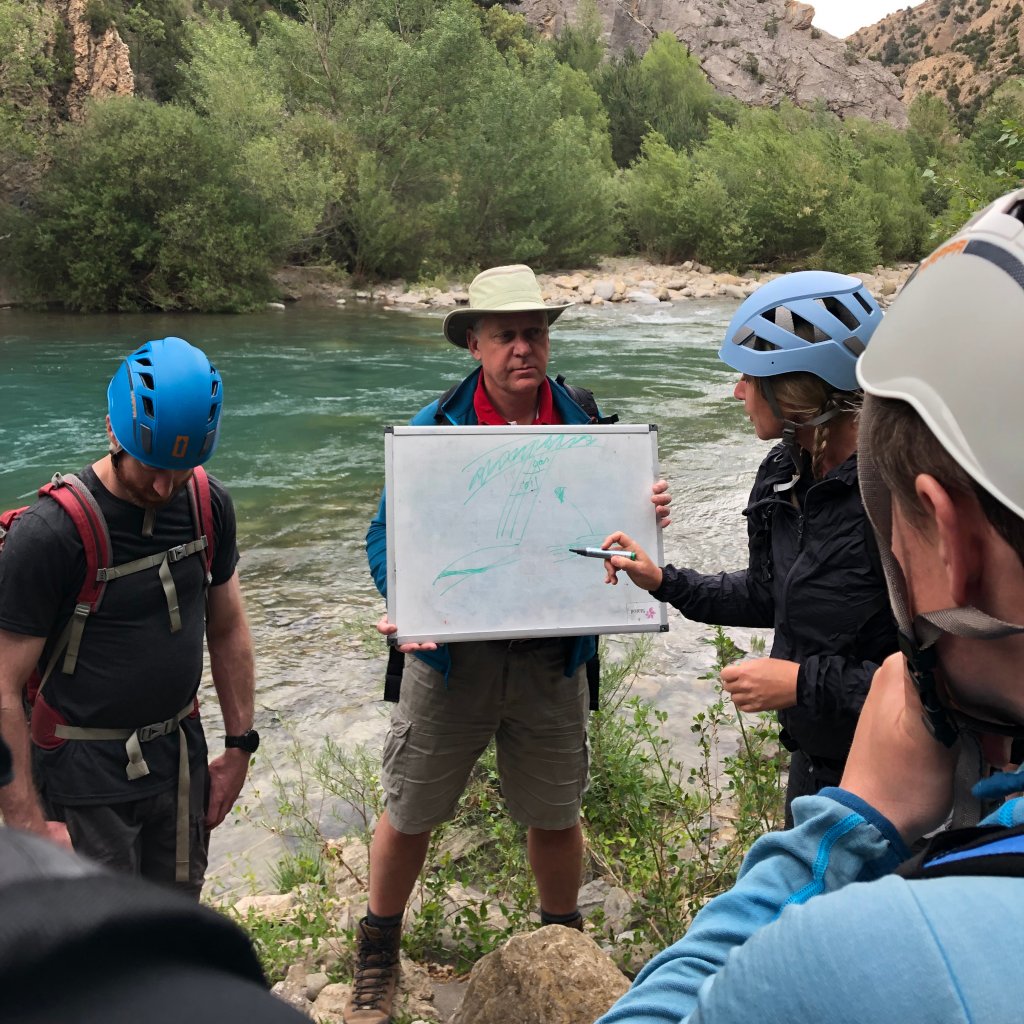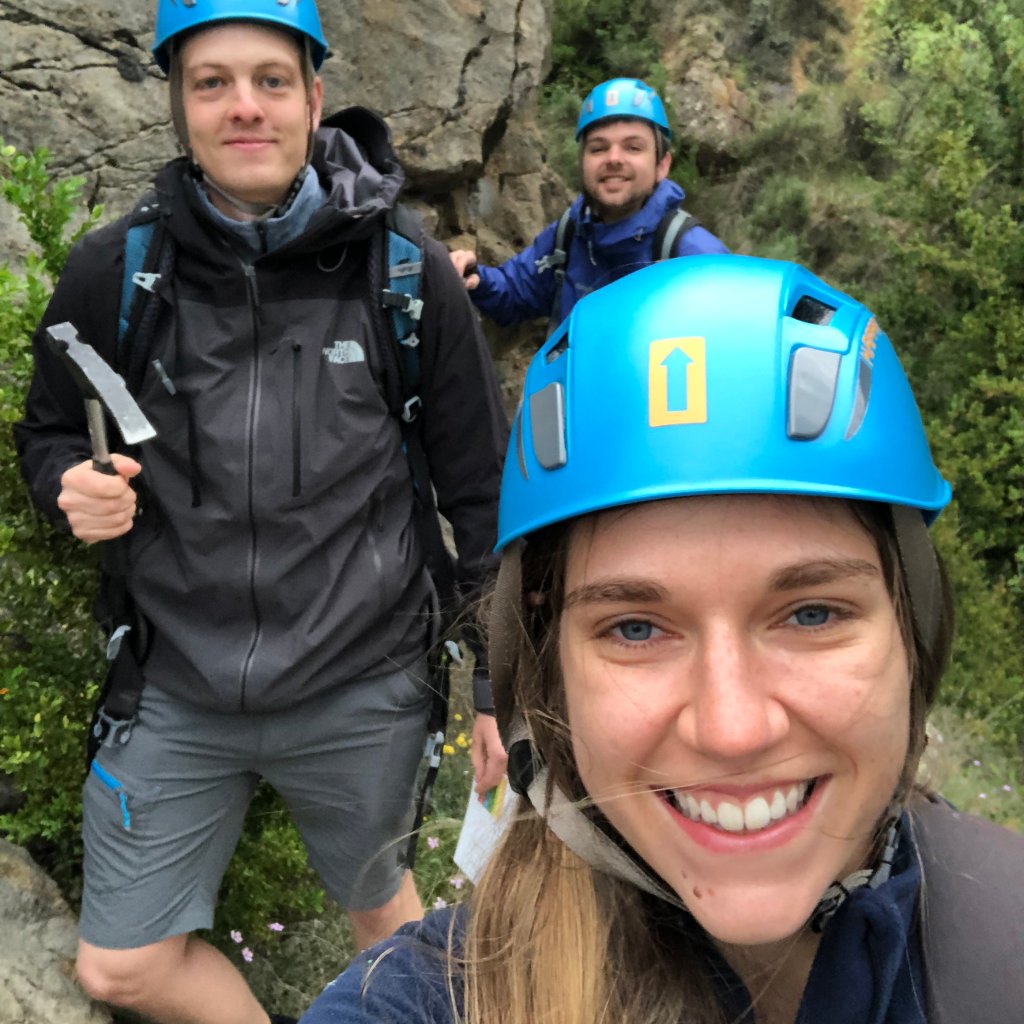 Their trip to the Pyrenees gave Margaux and Torgeir valuable knowledge and inspiration to continue their development. Photos: Margaux Ledieu
Varied working day
Both of them tell us that they really enjoy working in Equinor. Margaux describes good colleagues and exciting assignments.
"A typical day for me starts with getting to work early. We begin the day with a meeting where we discuss what we did yesterday, plans for the day and then the team can help if there are any problems. Otherwise, much of my day goes to coding, producing algorithms and Skype meetings with geologists. Then I can show them different results, and they can tell me what that means in terms of geology," she says.


Torgeir also says he is happy to have varied work tasks and the opportunity to try new things all the time.
"There are many different projects underway at the same time, lots to pick and choose from and different things to try out. This can range from renewable energy to the financial aspects of gas trading, to production and geology. We also have a lot of talented colleagues, and I really appreciate the fact that the level of IT expertise among my colleagues is high. That means that we can learn from each other.
Full of praise for capable colleagues
There's one thing in particular that Torgeir singles out when asked what he'd say to someone considering a job in Equinor:
"First and foremost, I'd tell them about the system that allows IT employees the freedom to work on developing their skills during working hours. Staying up-to-date and constantly renewing knowledge is extremely important in a field characterised by rapid change," says Torgeir.
Margaux comments that the innovative environment promotes growth and good cooperation among colleagues.
"Here you're allowed to work on what you studied and are interested in, and because your colleagues here are so good at their jobs, you get a lot of support. The people I work with here are among the most capable people I have ever met. I'm fortunate to have this kind of support," Margaux says. 
Are you interested in more stories about software innovation in Equinor?
Check out our Loop magazine here.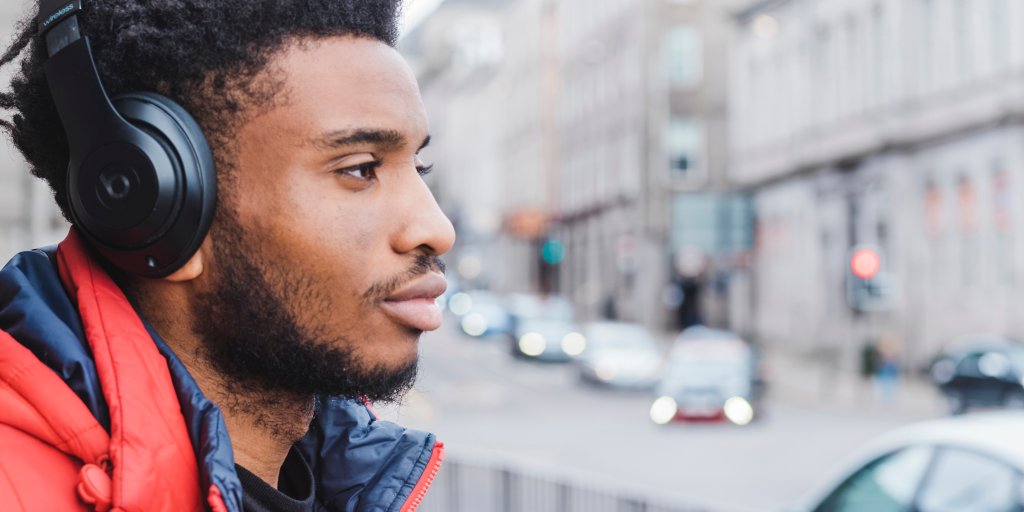 Interested in working for Equinor?