Q&A with Gareth Burns, Statoil Energy Ventures
Gareth Burns is the Managing Director of Statoil Energy Ventures. We met up with him to ask him how one of the world's largest corporate venture funds for renewables is helping to find—and fund—the energy solutions of tomorrow.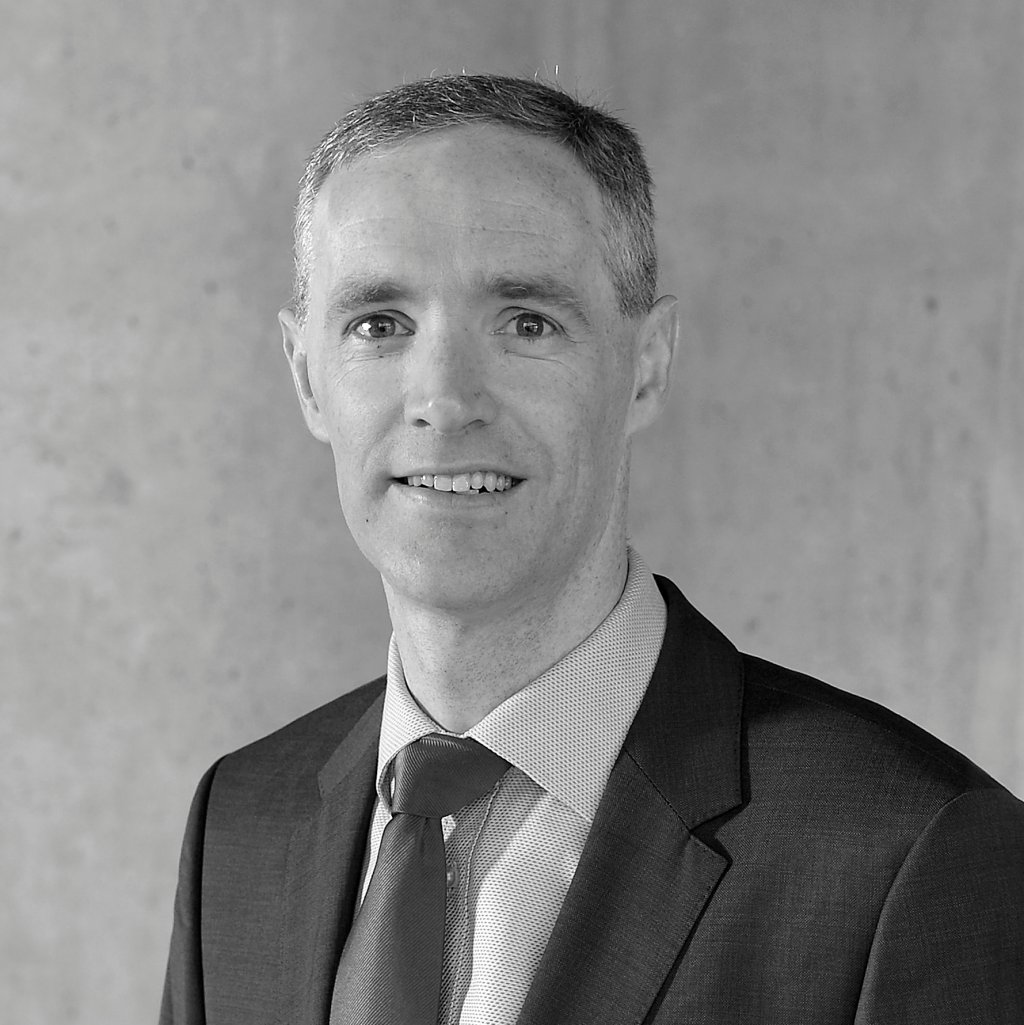 Name: Gareth Burns
Position: Managing Director of Statoil Energy Ventures
Time with Equinor: 20 years (so it's no wonder my colleagues call me a dinosaur)
Education: Fellow of Institute and Faculty of Actuaries. BSc Actuarial Mathematics & Statistics, Heriot-Watt University.
Hobbies: I have always been a keen cyclist, and this year I will be taking part in a handful of triathlon events along with co-workers at Equinor.

World energy demand is growing, and renewable energy will play a key role in meeting rising demand. Statoil Energy Ventures is one of the world's largest corporate venture funds dedicated to investing in attractive and ambitious growth companies in renewable energy.

We established our own investment fund, Statoil Energy Ventures (SEV), to help small renewables companies that are helping to design tomorrow's energy solutions. The aim of the investments is to help the companies grow, become commercial successes and deliver technologies and business opportunities that Equinor can make use of in the future. In this Q&A, Gareth Burns explains to us how Statoil Energy Ventures works. 
What prompted the creation of SEV?
"Equinor established New Energy Solutions (NES) as a business area in 2015 because the energy market is undergoing a period of radical change. NES develops and operates Equinor's renewable assets and looks for new business opportunities outside of the traditional oil and gas segments. As part of NES, Statoil Energy Ventures has been provided with USD 200 million in investment capital. We use this money to invest in and collaborate with small companies that are working on renewable related technologies and business areas."
Why are you not spending more than USD 200 million on this?
"SEV is one of the largest investment funds in the energy sector that is focusing on renewables. Because of the early stage of most of the potential investment opportunities, the size of any initial investment is likely to be relatively small. The optimal number of companies in our portfolio will be between 15 and 25. On this basis, USD 200 million is a sensible amount, which gives us a good deal of leeway to develop the type of projects we are looking for."


How do you choose which companies SEV will invest in?
"Every company we consider must fulfil at least one of the following three strategic criteria: 1) support Equinor's existing renewables activities, 2) have the potential to grow into a future focus area within Equinor, 3) have the potential to influence or change tomorrow's energy markets."


How do you discover companies to invest in?
"Yes, well, when you tell the world you have USD 200 million to invest, it's amazing how many people want to come for a chat. Joking aside, we are very pleased that so many people want to work with us and see the value of using our resources and competence in their own development. We also take an in-depth look at specific investment areas using in-house resources, where we actively contact companies that interest us. Obviously, we attend conferences where companies pitch their business ideas, and have close contacts with research & innovation hubs and entrepreneurial investment networks."

When you tell the world you have USD 200 million to invest, it's amazing how many people want to come for a chat!
Gareth Burns—Managing Director of Equinor Energy Ventures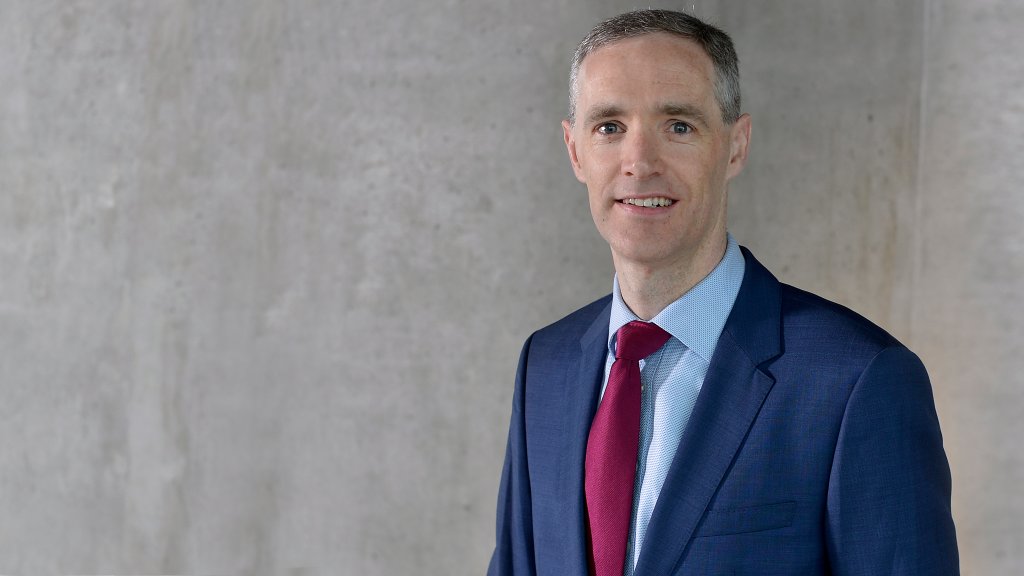 For years, Equinor has been exclusively an oil and gas company. Do you sometimes find you are met with suspicion or puzzlement when you open a dialogue with renewables entrepreneurs?
"I find that many people in both investor and entrepreneurial circles consider Equinor to be a progressive energy company. Statoil Technology Invest is a case in point. For over 15 years, our sister investment fund has been investing in and collaborating with small start-ups—with extremely good results to show for it. So many entrepreneurs know that we have the courage to invest and the ability to make things happen, which helps our dialogue with them from the very first meeting. That said, we often meet people who analyse and understand the energy market differently than we do at Equinor. But that produces an exciting dialogue that we can contribute to and also learn from."

Do new investment and business areas for Statoil make you optimistic about the future?
You have to be optimistic when you are working in investment, but you also have to be realistic. The painstaking and methodical way in which Equinor and SEV go about the process of assessing interesting projects actually makes it easy to be both at the same time.
Can you describe one of the companies that SEV has invested in?
"ChargePoint is one of the first companies that Equinor has invested in. It's one of the largest suppliers of charging equipment for electric vehicles in the USA, and is now looking to expand its presence to both Europe and Asia." 

ChargePoint
ChargePoint sells charging equipment for electric vehicles, and has a 70 per cent share of the US market.
The company has ambitions to expand into Europe and Asia.
Statoil Energy Ventures invested in ChargePoint in April 2016.
Oxford Photovoltaics (Oxford PV)

A company based in UK and Germany that is developing a technology that could increase the operating efficiency of solar panels by 20–30 per cent.
Equinor invested in the company in December 2016.
The investment and collaboration supports Equinor's ambition to establish a position in the solar energy value chain.
Why did you choose ChargePoint?
"Between 40 and 50 per cent of Equinor's revenues are generated by the need for energy for transport. So it's important for Equinor to learn more about how the growing role of electric vehicles in the overall fleet is going to impact this need. Of course, we could learn a lot from talking to individual carmakers and reading various trend and market reports. But we get a far more unique and relevant understanding by investing in a company like ChargePoint that offers a solution for all electric vehicles."

Is SEV also investing in renewables companies that have not come as far in their product development phase?
Yes, Oxford Photovoltaics, or Oxford PV, is one such example. This British company is developing a new type of solar cell technology, which will increase operating efficiency by 20 to 30 per cent. If the company succeeds, it will lower production costs for solar cell systems. Equinor aims to establish a position in the solar energy value chain, and Oxford PV provides valuable insights that can help us realise that ambition in the future.