Together for a carbon-neutral future
Equinor's story is the tale of how Norway found oil – and transformed it into a source of jobs, growth and welfare for generations to come. And what ties all this together is innovation, technology and, not least, cooperation.
This is the tale of people who dared to think big, who have worked with a long-term perspective to solve seemingly impossible challenges. People who have taken existing knowledge and experience into new areas. They have worked closely together, found new solutions and developed a new industry.

The collaboration between NTNU (Norwegian University of Science and Technology) and Equinor is a good example of how clever minds work together to find innovative solutions. Ever since Statoil was formed in 1972, the two organisations have collaborated on problem-solving, technological development and funding of scientific research. The use of laboratories at NTNU and SINTEF has also been an important part of this collaboration.
NTNU has always had good and close cooperation with the industry and has contributed to many of the innovations we have seen over the last 50 years. And another factor of at least equal importance: thousands of NTNU students have found their way into our company.
The significance of the cooperation with NTNU has been and remains important for our activity. NTNU has contributed ground-breaking technology within subsea compression, multi-phase pipeline transport, LNG processing, carbon capture and storage, offshore wind, marine structures and drones.
Equinor's ambition is to become a net zero company by 2050. The cooperation with NTNU is crucial for achieving this objective. Digitalisation, renewable energy and carbon-efficient production of oil and gas are key areas of collaboration. It will also be important to understand and combine potential new value chains and business models based on new energy systems.
Both the world and Equinor are facing an enormous transition. We must work together if we are to solve the greatest challenge of our time – climate change. In order to succeed, we in Equinor must work closely with knowledge institutions like NTNU and recruit students who can and want to be part of this exciting and important transition.
Tor Ulleberg, Equinor's representative in the NTNU collaboration
Some of our joint innovation projects:

The concept of subsea factories was first presented in a master's thesis in 1997. In 2015, Åsgard subsea compression became a reality after 60 student papers, 58 master's theses and 7 doctorate studies. Two compressors installed on the seabed at Åsgard – and the field is able to extend its production period by more than 15 years. The  subsea factories on the Norwegian continental shelf can be as large as a football field. They rest solidly on the seabed with zero staffing and require little maintenance. This means enhanced safety for employees and more efficient processes as all functions are located close to the well. The compressors on the Åsgard and Gullfaks fields are two world-class examples. Improvement work is still ongoing; in cooperation with NTNU we are continuously testing new technologies for the next generation of subsea compressors.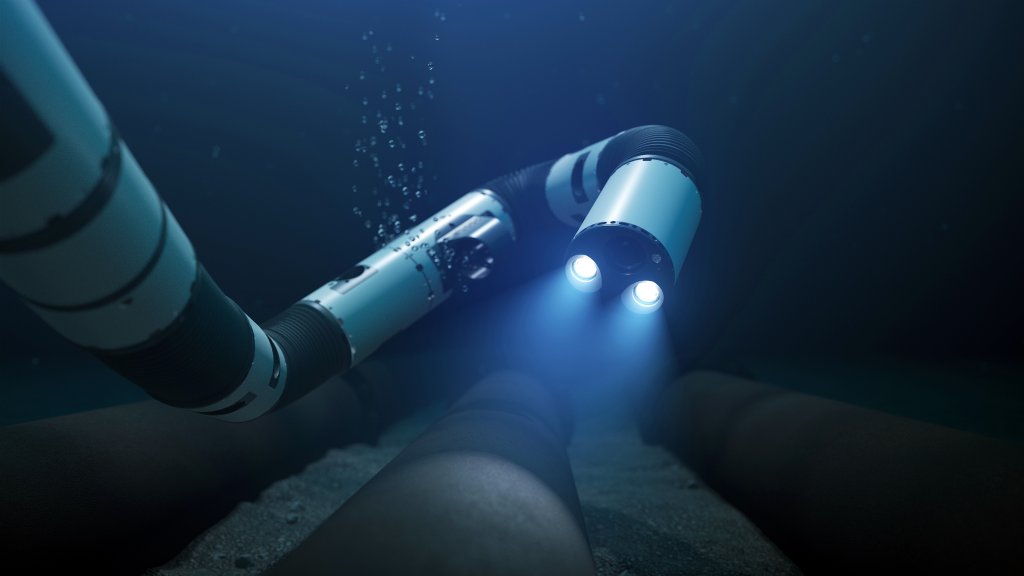 The underwater robot Eelume is a good example of how cooperation across our research communities has led to new opportunities and streamlining of operations. The underwater drone performs maintenance and inspections by swimming around installations resting on the seabed. In contrast to most submersible vessels, Eelume is designed to "live" on the seabed for long periods of time.
We have also developed a charging plate that will accommodate all types of underwater drones. Work is now under way to make this solution a joint industry standard. This will eliminate the need to change chargers every time an updated drone model comes along.

We have acquired cutting-edge expertise with floating offshore installations over fifty years. Together with advanced computer technology, this has already helped us to achieve a strong position within offshore wind.
With the aid of sensors and algorithms, the rotor blades on the floating installations can be controlled to reduce the strain. Thanks to such improvements in the technology, we have succeeded in extending the lifetime of wind turbines from barely 20 weeks to as much as 20 years. Over the next 8 years, NTNU and SINTEF will lead a joint research centre – Centre for Environment-friendly Energy Research, FME NorthWind. Here both industry, research and education will join forces to make Norway a world-leader in offshore wind. Focus areas for this work are cost reduction, environmental adaptation and good operating models.
Cooperation for sustainability
The world is facing a formidable energy transition. This provides opportunities for both Equinor and NTNU to do pioneering work; a chance to look beyond the immediate challenges and focus on innovative solutions. Together we can bring out our most excellent expertise and use it to design the contours of a carbon-neutral world. And in doing so, we can continue to shape the future of energy.

"Equinor's ambition is to be a leading company in the energy transition. To achieve this goal, we are dependent on new ideas, good partners and access to the best talents. Our collaboration with NTNU has truly paid off!  For years we have worked together to explore pioneering technologies, and we will continue to be a driving force in the development of society around us. This is why we are investing in research linked to digitalisation, carbon capture and storage and renewable energy. At the same time, we are continuing to build on our position within carbon-efficient production of oil and gas.
Looking back on the time I spent in Trondheim makes me very happy. My studies at NTNU gave me a solid foundation that has been a great benefit throughout my career."

- Anders Opedal, former NTNU student, now Equinor's CEO