Perhaps the biggest challenge facing the world today is how to achieve a balance between the need to ensure a secure and cost-efficient supply of energy and to reduce carbon emissions.
We believe that technology and innovation are key to solving these challenges and our technology strategy sets the direction for how. 
This page is available in English only

Statoil's technology strategy sets the long-term direction for technology development through five strategic directions covering oil and gas, reductions of carbon emissions, and renewable energy. Here is an introduction to the content in these directions

Optimise production from existing and near field resources
Capture value of digitalisation, infra-structure and people.
Maximise value from NCS and international operations: 
Unlock existing and near field hydrocarbon potential 
Prolong infrastructure lifetime
Safe and efficient operations

Low carbon solutions for oil and gas
Reduce emissions and decarbonise processes and products.
Value chain perspective reducing emissions from reservoir to market:
Energy efficient field development and operation
Low carbon power and heat supply
Value chains with carbon capture, utilisation and storage
Discover and develop frontier and deep water areas
Expand sub-surface competence and competitive new field development solutions.
Enable production from frontier and deep-water areas:
Improved exploration evaluation methods
Improved reservoir predictability 
Facilities technology enabling deep-water field developments
Environmental technology and competence to provide license to operate
Unlock low recovery reservoirs
Utilise multi-discipline competence for new recovery solutions.
Maximise value of low recovery reservoirs:
Improved fracking and lift solutions
Improved reservoir characterisation and early production 
solutions for tight reservoirs
Increase recovery and process solutions for heavy oil fields
Maximise value in an environmentally sustainable way
Develop renewable energy opportunities
Accelerate competence development to define the future.
Build a material renewable energy portfolio:
Optimise cost and efficiency for wind parks
Build competence and respond rapidly to unlock new opportunities (e.g. solar, geothermal)
Managing intermittent power through energy storage

Innovation through technology is an enabler for our strategy allowing us to shape the future of energy.
We will embrace innovations born in vibrant innovative communities, for example though open innovation challenges.
Innovative solutions are created in the interface with suppliers and academia.



We believe that cross-discipline technology solutions are necessary to solve complex challenges.
The interface between disciplines realises the highest potential for innovation.

In order capture even more value from cross-discipline solutions we aim to strengthen our collaboration with suppliers.
Digitalisation and automation will dominate technology development in the foreseeable future.
Digitalisation drives integration of data, hardware, disciplines, value chains, industries, business models and people

The rapid pace of technology development will reshape the energy landscape. The level of impact remains uncertain, but we know the direction of change.
Current topics
A recipe for success?

Two Statoil researchers turned a disused kitchen into a test lab for nascent technologies. Find out how their experimental cuisine is helping to cook up new solutions for our technology strategy.

What does it take to be a modern explorer?

To be a modern explorer you have to be part detective, part historian, and part technologist. Above all, you need to be driven by curiosity. Our exploration teams cooperate across professional boundaries to solve problems together.
Technology is the key to our future growth as a company. It underpins nearly everything we do. We have a strategic vision for how we will continuously develop technology, making the impossible, possible.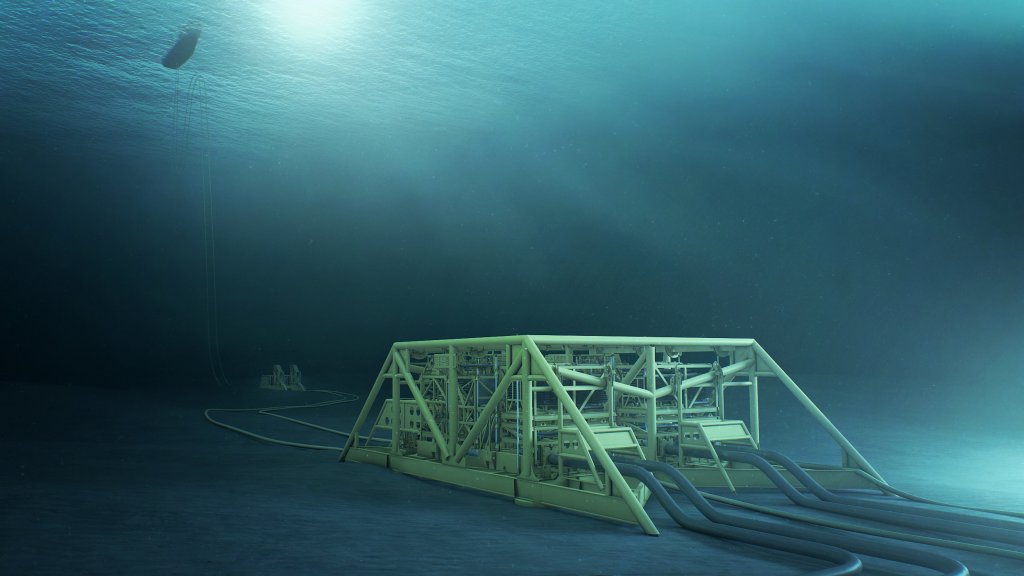 We were among the pioneers of subsea technology in the 1980s, among the first to implement carbon capture and storage in gas production in the 1990s, and developed the first full-size prototype of a floating wind turbine in the 2000s. In 2015 we started production from the world's first subsea gas compression facilities at Åsgard and Gullfaks fields, and entered a new era of maximising production from existing fields. 
Our technology strategy is about prioritising technology for value creation that enables us to achieve growth and access, and sets the direction for technology development and implementation for the future. Our focus is on low cost, low carbon solutions and re-using standardised technologies.
The volatility of the oil price and its repercussions have hit the oil and gas industry hard. In this difficult time we must be efficient today to improve tomorrow. Our industry is facing cost and efficiency challenges and we recognise that we need to adapt our operating model and to become more competitive. Technology development plays a key role in improving the competitiveness of our industry.
We utilise a range of tools for the development of new technologies:
In-house research and development (R&D)
Cooperation with academia and research institutes
Collaborative development projects with our major suppliers
Project related development as part of our field development activities
Direct investment in technology start-up companies through our Statoil Technology Invest venture activities
Invitation to open innovation challenges as part of Statoil Innovate
Increasing value creation
With costs rising, oil prices declining and drilling efficiency flatlining, the key to the industry's future is to develop smart and cost-effective solutions, which will become the industry standard. We put cost-efficiency at the forefront of everything we do, without compromising on HSE standards. 
Through pioneering technology, standardisation, collaboration and supply chain consolidation we are now finding cost efficiencies across all our work, from field development to subsea and topsides. By doing so we are ensuring that we, and the industry, are better placed for the future.
Our goal is that 50% of our research is carried out externally
Statoil collaborates with 10 universities around the world through our Academia programme
is spent annually on research through our Academia Programme
Collaboration and cooperation
For 40 years, collaboration between industry, universities, research and government institutions has helped to solve some of the most complex technology challenges our industry has faced.
Innovation and continuous improvement throughout the industry are essential to sustain high performance across our global activities. To maintain competitiveness, we must be at the forefront of technology development and research. In Statoil, we believe in the power of collaboration, and that we can achieve more through working together with others. That is why we invest in exciting new technology start-ups, enter into wide-reaching research cooperation with suppliers, and why we aim to have 50% of our research carried out by external institutions and researchers. At the end of the day, it benefits us all.
SUPPORTING KNOWLEDGE AND LEARNING
Our commitment to external research ensures flexibility and cooperation with other world-leading research institutions. Internally, we focus on priority areas where it is of strategic importance to have world-leading expertise within Statoil, in order to maintain our competitive edge.
Long-term investment in basic research is needed to build world-class expertise. That is why we founded our Academia Programme in 2009 to develop basic research and capacity building at strategically important universities. Through this programme, we collaborate with the Norwegian University of Science and Technology, the University of Bergen, the University of Stavanger and the University of Texas at Austin, to mention a few. Annually, about NOK 90 million of our research budget is distributed through our Academia Programme to universities in Norway and abroad.
Industry collaboration for future value creation
Improving simplification, standardisation and industrialisation in our industry is one of Statoil's top priorities. We believe the best way to do this is through industry collaboration. To expand our capabilities and achieve our business-critical technology ambitions we partner with industry peers and our suppliers to improve efficiency and cost-effectiveness. Together we search for new technological solutions and innovations that will increase value creation.
 If we are to reach our goals, great technological improvements need to be implemented. Based on our many years as a developer and operator of offshore oil and gas installations in harsh environments, we have developed crucial experience and knowledge to contribute to this technology development – especially given our current position as one of the world leaders in reducing the carbon footprint of offshore oil and gas production.

By leveraging our knowledge, we believe we can build a competitive new industry that will increase low-carbon and renewable energy solutions in the world's electricity mix. One notable example is our collaboration with GE to accelerate the development of sustainable energy solutions.
Government institutions
We are supporting the establishment of new Centres for Environment-friendly Energy Research (FME), and see this as an important instrument for innovation in low carbon technologies.