Digitalisation is changing our lives
"It allows me to be more creative," says Trine Svalestad
Self-driving cars, robots and more accessible technology. Digitalisation is no longer a thing of the "future." Many of your work tasks will probably be automated and taken over by robots. Is that a good or a bad thing? We had a chat with head of digitalisation on the Johan Sverdrup field, Trine Svalestad, and digitalisation director, Torbjørn Folgerø.
Originally published by Brand Studio. 
Striking a balance in the global energy mix is important. Emissions must be curbed while demand for energy is increasing. In this article, we will look at how we are approaching these issues as the company transitions from being an oil and gas company to a broad energy major.
It's early morning, and we meet up with Trine Svalestad outside the Norwegian Petroleum Museum in Stavanger, in a graffiti-adorned playground inspired by old oil platforms.
Although she has a law degree, she's currently working as head of the project to digitalise the Johan Sverdrup development, one of the largest oil discoveries ever made on the Norwegian shelf. We want to discuss how she thinks digitalisation will affect our lives and work.


TWIN: Trine Svalestad is heading the effort to digitalise the Johan Sverdrup development. The digital twin allows the team to stay in control of what is happening.
Photo: VG PARTNERSTUDIO
What does digitalisation mean to you?
"It's about streamlining and being more efficient in the way we work. But most of all, it gives me more time to be creative in my work. It frees me from repetitive tasks and gives me the opportunity to challenge myself and pursue innovation. I really appreciate that," says Svalestad.
In her case, with the Johan Sverdrup project, digitalisation is essential for the success of the project.
"Our job is to use digitalisation to increase safety, improve earnings and reduce carbon emissions on a field which, at peak production, will account for 25 percent of all Norwegian oil and gas production.
In addition to the fact that digitalisation continuously changes our work tasks, it has also had a substantial impact on how we live our lives: CDs to MP3-files, books to e-books, maps to GPS, photo albums to Instagram, post to e-mail — there are many examples. Most things become simpler and more accessible."
According to Svalestad, a digital twin of the Johan Sverdrup field is one of the best examples of how Equinor works with digitalisation. The technology is also used by organisations such as NASA and in Formula One, and functions as a copy – but in a digital format.
"The twin allows us to have a constant overview of what is happening on Johan Sverdrup: 
For example, we can be notified that a part should be replaced. Then the system automatically generates a work order, prepares a requisition to order new equipment, the new part is 3D-printed and sent out to the field by drone, and finally installed by a robot. I believe a fully-automated process like this will be feasible in a few years. The technology already exists – all we need is a commitment to go for it."
Digitalisation
Digitalisation.
"The term digitalisation has at least two definitions: Digitalising an object or a phenomenon, or more generally to replace manual or physical tasks with digital solutions".
Digitalising work processes
Streamlining work processes by reducing time spent on manual or repetitive work tasks, where possible.
Advanced analysis of data
Acquiring better understanding of comprehensive and complex data to promote better decisions through use of advanced data analysis and machine learning.
Robotisation and remote control
Improving operational regularity, reducing costs and reinforcing safety by reducing human involvement in physically intensive activities. Examples include robotised drilling and automated installations


At Sandsli in Bergen, about 200 km further up the coast, we find what Equinor calls the "Digital Centre of Excellence". Here we meet Torbjørn F. Folgerø, head of the centre.
"The primary objective of this centre of excellence is to drive the development of our digital solutions, in a way that is both innovative and includes all disciplines. The hope is that this will make Equinor better equipped to move forward as a broad energy company."
"It's not just technology — it's how we work. We need to understand how we can work more efficiently and make better decisions based on digital solutions"
Torbjørn F. Folgerø, Head of Digital Centre of Excellence 
But won't digitalisation mean that many people will be replaced by machines, and lose their jobs?

"Digitalisation will change the way we work, and it will affect work tasks and effectiveness. The digital future will enable us to work smarter and more efficiently, as well as making it possible for us to ensure a safe workplace for our employees. It will open new opportunities. The way I see it, automation of processes will lead to more time for people to delve into the more challenging parts of the job. It is this combination of people and technology that will be our great advantage in the years to come."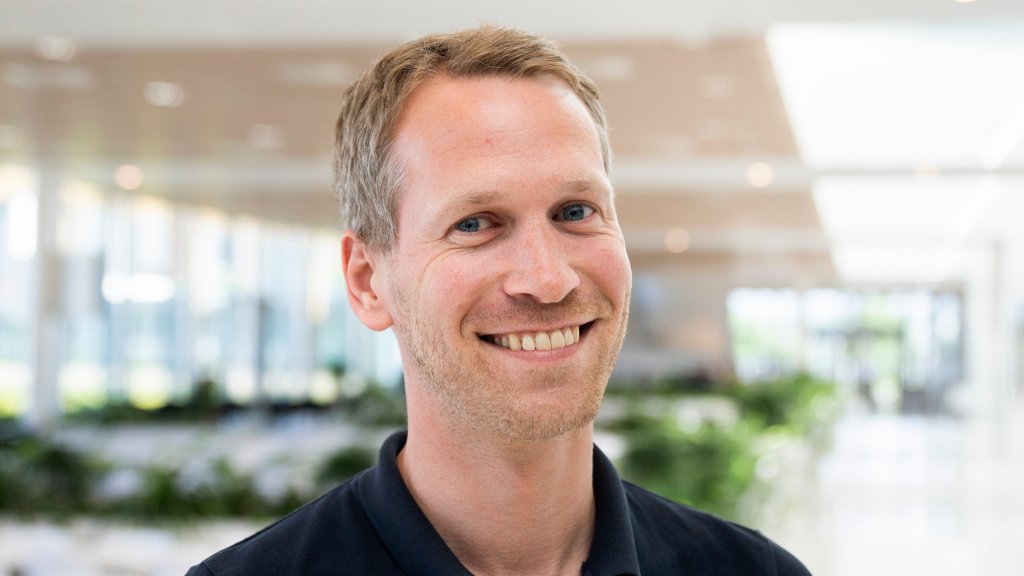 Head of the Digital Centre of Excellence
M.Sc. in Industrial Economics from NTNU, MBA from ESADE Business School and Duke University
Has worked in Equinor for nine years
Equinor is a big company. And big companies often struggle with change. What are the greatest threats to the success of your digital commitment?
"We have to stay curious and be open to new ideas outside the company. While we are recognised as a technology leader among energy companies, we must be humble and see the value that lies in learning from and cooperating with other players – both within and outside our own industry."
According to Folgerø, digitalisation isn't just about new technologies.
"This is just as much an issue of the way we work. We have to ask ourselves how we can work more efficiently and how we can make better decisions by using digital solutions.
"We must apply a different approach to digital projects, in contrast to traditional oil and gas projects. We must experiment and test, dare to fail and learn from our mistakes. We are looking at how an oil and gas company can adopt parts of the work methods used by companies engaged in software development."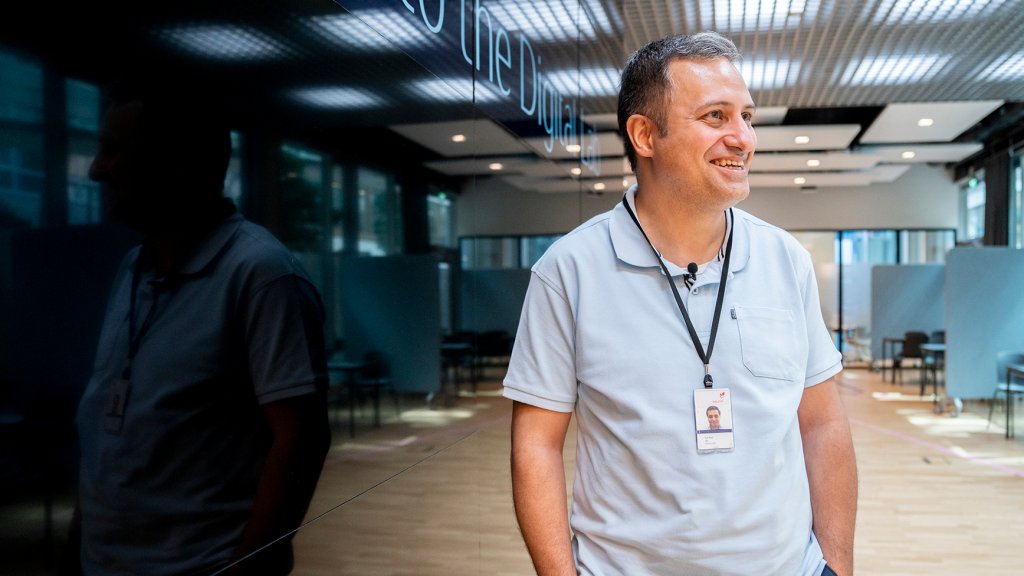 Farshad is helping to automate our company: His team has contributed to saving 25,000 working hours per year
Farshad Nili is a good example. He was employed in Human Resources at Equinor for 12 years but taught himself programming in his spare time. He recognised that his company needed to automate processes – and that his self-taught digitalisation skills could also be useful in other areas.
"My first automation program simplified the task of verifying that equipment ordered from our factories around the world is ready for pick-up," says Nili.
In practice, an estimated 600 hours per year can be saved on following up orders. Roberta, his new "robot" checks for new important document numbers, prepares an email and sends this along with a receipt to inform people that their equipment is ready for pick-up.
"This saves a lot of working time and improves accuracy. It also helps avoid the inevitable human error factor. I think that will be very important in the future," says Nili.