how we cut CO2 emissions by more than 1.2 million tonnes
More people will need more energy in the future, but with ambitious global climate goals, the oil and gas industry need to think differently. Engineer Knut Simon Helland saw this as an opportunity to make Statoil succeed, not just a challenge.
"It always feels better when you get a sense of contributing to a better overall solution."
Knut Simon Helland used to build engines. Detailed work where every little part plays an important role to make everything work. Why not think the same way with Statoil?
In a world where people will need more energy; but where climate change poses a real threat, new solutions will be required. In Statoil's low carbon engine, every little part plays an important role.
And it is all about facing the challenges ahead.
It always feels better when you get a sense of contributing to a better overall solution.
- Knut Simon Helland – Energy Manager Norwegian Continental Shelf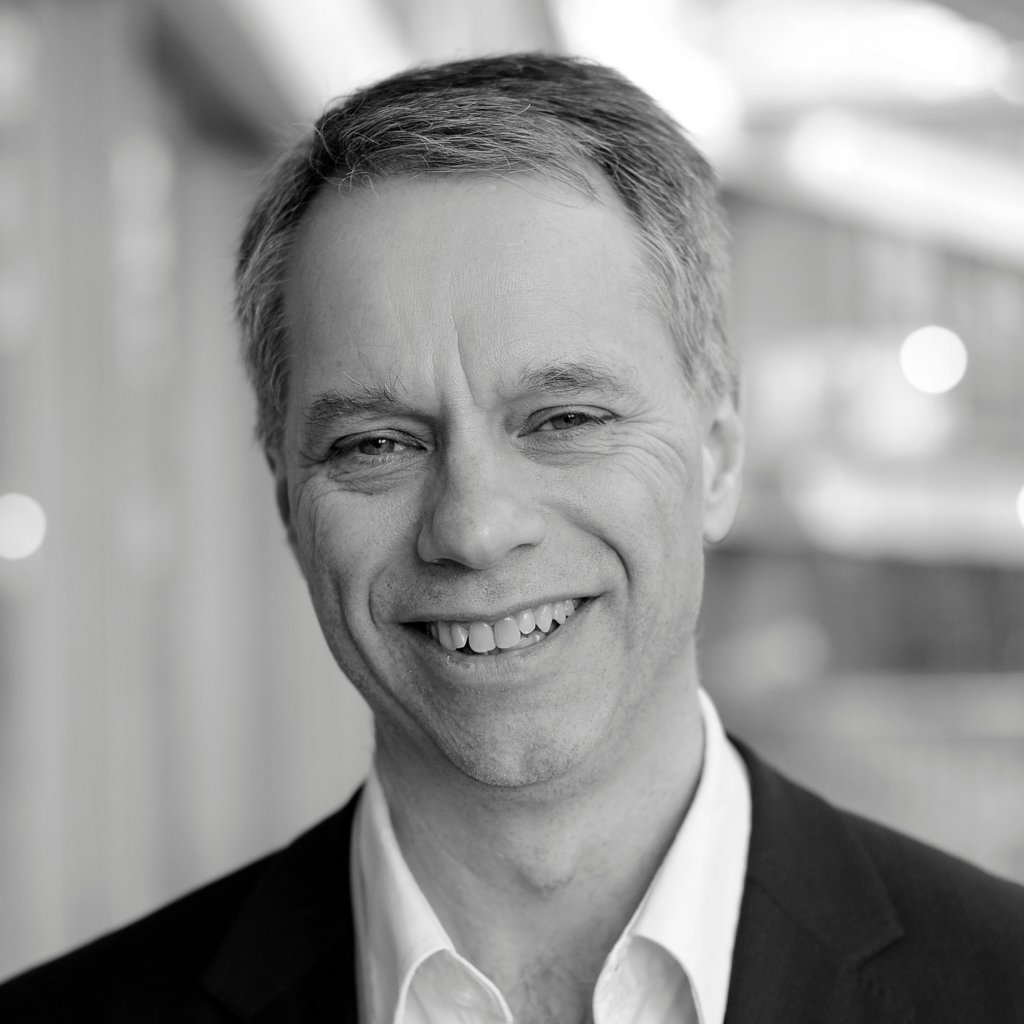 Everyone must do their part

In the summer of 2014, Knut Simon Helland started his job as the Energy Manager for Statoil's offshore activities. He saw that Statoil not only needed to reduce emissions, but they also had to do it without adding to the overall cost level in the industry.
When the oil price plummeted and the historic COP21 agreement on climate change was agreed upon in December 2015, the need to step up was intensified.
Helland wanted to make climate goals and energy efficiency something everyone in Statoil could contribute to. By splitting the goals in smaller and more reachable objectives, everyone could chip in. 200 small and big projects were implemented, and the result was a reduction in the CO2 emissions of more than 1,200,000 tonnes just from the offshore installations.
"Imagine that you are offshore on a platform for two weeks at a time. You feel that you create value for Norway. When you come home, you are met with skepticism and accusations that you work in a filthy business. However, by making everyone chip in to reduce emissions, it's easier to be proud and say you were a part of creating e.g. a better water injection solution, which reduce a lot of CO2 emissions."
Helland thinks large and lofty climate goals often are difficult to grasp for each employee, but when split up, and within eyesight, it is easier to involve and include everyone.
A roadmap for better solutions
"We believe a low carbon footprint will make us more competitive in the future", says Bjørn Otto Sverdrup, Head of sustainability in Statoil.
And to make that happen we will need a plan, a roadmap. For Sverdrup it is a four-part solution consisting of many small parts, just like the engine.
"First of all we aim to reduce our emissions considerably, by as much as 3 million tonnes by 2030. Second we want to develop new and better low-carbon technical solutions. At the same time we need to adjust our portfolio to a low-cost and low-carbon reality. And last, but not least, we will do this at the same time as we are developing renewables like offshore wind, solar energy and geothermal energy."
Out of the comfort zone to find opportunities
Streamlining production and reducing emissions, is only a part of the solution. Experience and technology from what we know best, oil and gas, will be essential in the search to find and develop new business areas.
First of all we aim to reduce our emissions considerably, by as much as 3 million tonnes by 2030

- Bjørn Otto Sverdrup, Head of sustainability in Statoil

"It is exciting to be a part of an oil and gas company that implements climate in the core of their strategy. We will spend more money on research and investments in new energy solutions, and we do believe this will be able to create a low carbon advantage for us – where our low carbon energy production is a competitive advantage," says Bjørn Otto Sverdrup.

This spring Statoil launched an actual climate roadmap. As part of the roadmap and the new company strategy, Statoil will aim to achieve reductions in CO2 emissions of 3 million tonnes per year by 2030, compared to 2017, from the oil and gas production. This includes the already agreed Norwegian Konkraft target of implementing emission reductions initiatives summing up to 2 million tonnes by 2030 compared to 2020, as well as efforts outside Norway.

In addition to produce oil and gas more carbon efficient, the company will increase its investments in other energy value chains considerably.
"We want to direct around 15-20 % of our investments towards new energy solutions in 2030," Sverdrup says.
This is ambitious, but Statoil has shown before that they can exceed expectations, and Sverdrup underlines the fact that they do not know where the company will be in 2030, let alone in 2050.
"All we know is the direction of change, not exactly where we are going to end up. We need to make sure, though, that we stay in front of developments, and the climate roadmap is helping us chart the course for this."
We have already committed to doing more, and we will deliver. We do what we can now, and we will continue to do our best

- Knut Simon Helland – Energy Manager NCS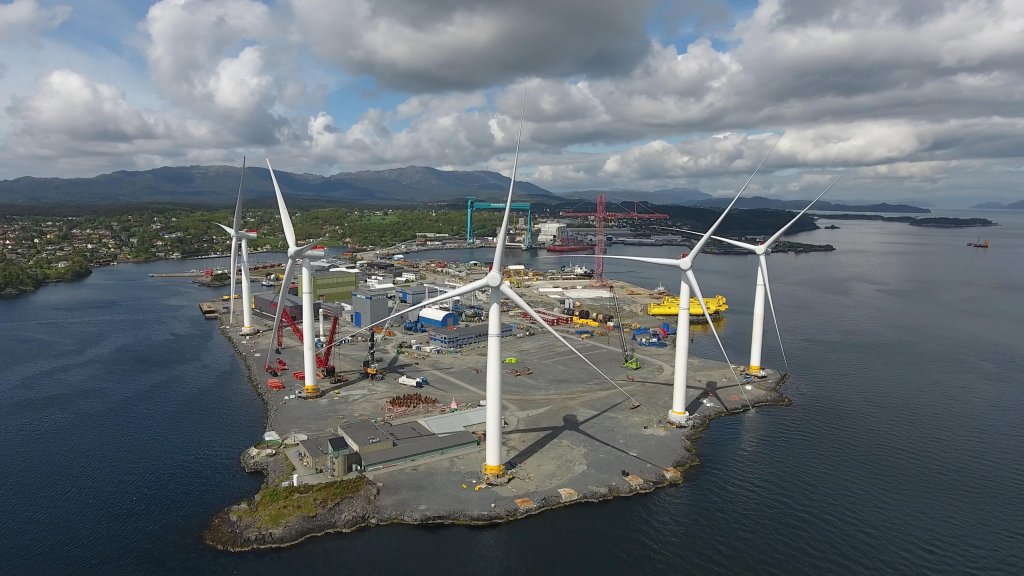 Committed to doing more
This year giant rotor blades for the world's first floating windmill farm arrived at Stord west in Norway. Suddenly the increased investments in renewables turned visible for neighbors who are more used to seeing platform parts and pipes. 
Now opportunities in solar and geothermal power are being explored as well.
But is this enough?
"We have already committed to doing more, and we will deliver. We do what we can now, and we will continue to do our best," Helland says.
His part in the big puzzle did not only result in a significant reduction in emissions, but the work has also been recognized outside the Statoil organization. This January Helland was awarded the Enova award for his work. Enova is a Norwegian state enterprise that develop energy and climate technology and better solutions that will reduce greenhouse gas emissions. For Helland that was a real acknowledgement.

Helland and Sverdrup both believe the climate roadmap will make Statoil better equipped to manage the energy transition. Not only as an industry leader in carbon efficiency, but at the same time realizing opportunities in growing renewables and low carbon solutions.
For the people offshore, and the management, the roadmap will not only be something to aim for. It will be an invitation to work with Statoil to realize the company's vision of shaping the future of energy.
Some examples of CO2 reduction projects completed by Statoil:

At Tjeldbergodden methanol plant, we reduced emissions by 38,000 tonnes of CO2 per year by improving operations that reduced steam consumption and fuel gas consumption.
At Kårstø, together with the operator Gassco, we implemented a new prioritisation between the export pipelines, reducing fuel gas consumptions by 12,000 tonnes of CO2 per year.
At Gullfaks, two compressor trains were upgraded with better efficiency gas compressors in the Gullfaks Rimfaksdalen project, resulting in annual savings of 12,000 tonnes of CO2 per year. 
To find, develop and produce oil and gas with less emissions
Reduce emissions of CO2 by 3 million tonnes per year by 2030

Keep methane emissions from the Norwegian gas value chain below 0,3 %.
We will aim to emit 8 kilo per each barrel produced by 2030, compared to our previous goal of 10 kilo. The industry standard is 18 kilo CO2/boe.
Eliminate routine flaring by 2030.
Take a solid position when it comes to new energy
15-20 % of investments will be in new energy by 2030.
We will spend up to one fourth of all our research funds on finding new energy solutions.
We will invest USD 200 million through our New Energy Ventures fund.
Partner in the USD 1 billion OGCI Climate Investement fund.
 
Statoil can be trusted
Statoil will continue to support carbon pricing.
Statoil will set a minimum internal carbon price of USD 50.
Climate risk and performance will be a significant part of Statoil's strategy, incentives and decision-making.
Statoil want to collaborate with others to make all this happen.