Offshore innovation inspires solutions beyond our industry
Unmanned factories the size of a football pitch on the seabed? Drilling sideways for kilometres underground? Oil industry innovations have not only revolutionised our industry, they have also inspired solutions far beyond their original application. Read on to find out more. 
IIllustration: Unsplash/Equinor
This is what our Åsgard subsea compression plant would look like if you put it in the middle of Volksparkstadion in Hamburg.
1. Underwater factories: Åsgard subsea compression
Imagine that your washing machine had to run the spin cycle all year long—for approximately thirty years. Without any special maintenance or replacement of parts. Then imagine that your washing machine is the size of a football stadium, and that it's at the bottom of the sea. That's roughly what Åsgard subsea compression is like.
In 2015, with good help from our suppliers in Aker Solutions and ABB, Statoil, today's Equinor, installed a complete factory on the seabed in order to recover more oil from the Mikkel and Midgard reservoirs.
Normally, a factory like this would require a great deal of maintenance, and regularly be stopped for cleaning, but this was not an option for Åsgard. Here everything had to run like clockwork, without stopping or the possibility of routine replacement of parts. Now the recovery rate has increased from 67 to 87 per cent for Midgard, and from 59 to 84 per cent for Mikkel. This represents a combined total of 306 million barrels of oil equivalents, or about the same as an average Norwegian oil field.
The next frontier?
High-technology factories that practically run themselves in locations that are almost impossible to reach is a big achievement. Now, the technology is inspiring solutions elsewhere—not only in other oil fields, but also in areas such as space travel.

2. Drilling sideways and round corners
Here's what some of the horizontal wells from Troll would look like if superimposed on Manhattan. In reality, there are far more horizontal wells than this, but only a few are shown for simplicity. Illustration: Unsplash/Equinor
Everyone knows that we drill for oil and gas, and most people assume that we usually drill straight down into the ground or seabed. But did you know that we also drill sideways? And round corners? Not just a slight bend for a few metres, but sharp directional changes that extend over many hundred metres?
Imagine that you're standing on top of a tower block and drop a line with a weight on the end towards the ground. Now imagine that when it approaches the windscreens of the cars below, you can guide it through the windscreen and out through the rear window. That's how precisely we can manoeuvre our drill bits as we explore for oil and gas many hundreds, and sometimes thousands, of metres below the surface.

This has made it possible for us to recover far more oil from fields like Troll in the North Sea—oil that would otherwise have been left behind. Here the oil is found in thin layers, which would have been very difficult to recover using conventional vertical drilling. The shale gas fields in the USA are also more easily accessible thanks to horizontal drilling.
Drilling for geothermal energy?
It has been suggested that these techniques could present an opportunity for new ways of retrieving geothermal heat, and one possibility for taking this technology further is to inject cold water for circulation into the warm subterranean areas and then return the water to the surface to generate heat or power. 
3. Staying in place without anchors: dynamic positioning
Have you ever wondered how Caribbean cruise ships manage to stay in position in scenic surroundings, allowing passengers to see coral reefs and underwater life without dropping heavy anchors onto a vulnerable seabed? The technology that makes this possible was originally developed in the quest for oil and gas.
In the 1960s, the oil industry was moving into deeper waters than before, and rigs were designed for shallow depths, making it difficult and expensive to drop anchor in many locations. Instead, the industry started to adopt dynamic positioning (DP).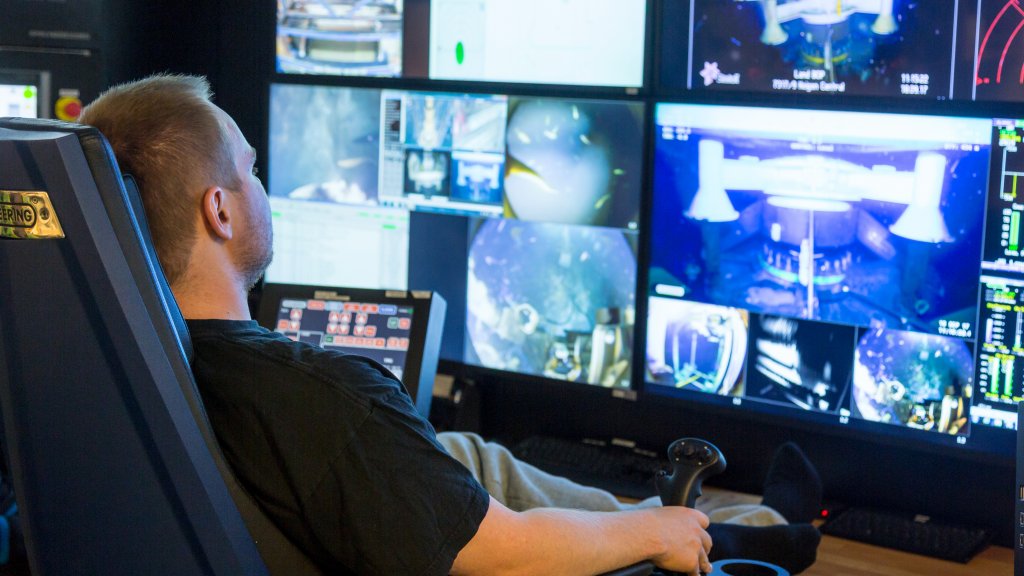 Modern dynamic positioning systems are less costly than their predecessors, and Norwegian and foreign suppliers have developed satellite-based positioning systems in which computers control thrusters or manoeuvrable propellers that automatically keep the rig in a predetermined position.
Applications in other ships
Advanced cybernetics are used to constantly predict changes before they actually occur. Rigs and ships that explore for and produce oil use dynamic positioning today, as well as cruise ships, flotels, pipe-laying vessels, diving vessels and research vessels
4. Oil and gas in the same pipe: multiphase transport
Imagine that you pump milk, yoghurt, air and breakfast cereal through a long pipe—and then separate everything back into its original state afterwards. That's multiphase transport in a nutshell
Morten Langsholt, Head of Research at IFE's research laboratory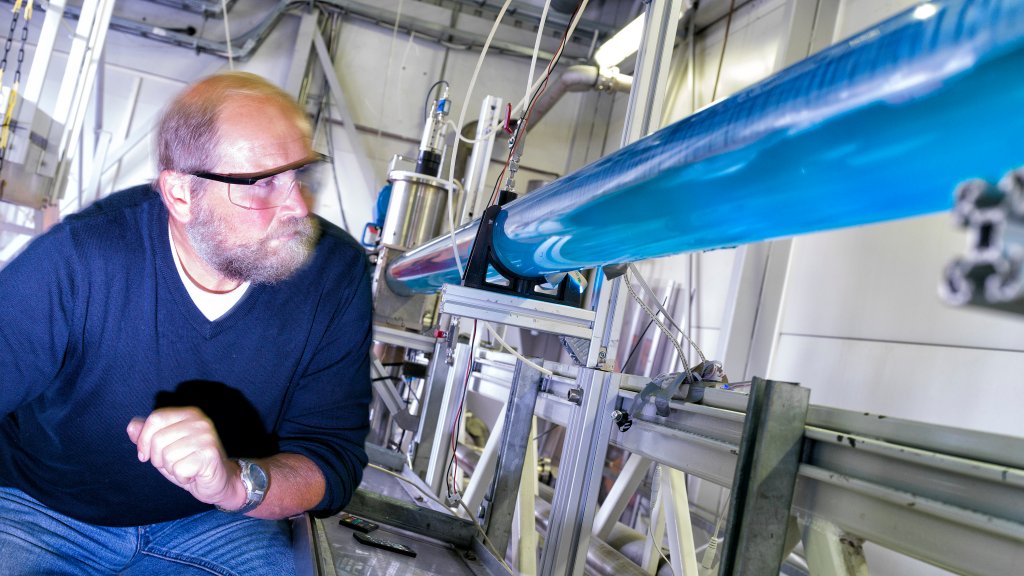 Head of Research at IFE's research laboratory, Morten Langsholt, in front of one of the pipes where various multiphase streams are tested. This technology saw the light of day at this laboratory, and the work that has been carried out here has been developed further through cooperation with Equinor, among others. 

Multiphase technology does something as simple as letting us transport oil, gas, water and condensates in the same pipe at the same time. It's that simple—and yet, so difficult.

In 2012, in a competition in Norwegian national daily newspaper Aftenposten, multiphase technology trounced the paper clip and the cheese slicer as Norway's most important invention. Alongside other familiar Norwegian innovations like the Tripp Trapp chair and the aerosol can, multiphase technology can seem a little mysterious. But it's a technology that has saved billions for the oil industry and generated billions in revenue for the Norwegian state.
Along with the OLGA (OiL and GAs) software, which simulates and calculates the flow of oil, gas and water, multiphase technology has made it possible to transport everything in the same pipeline, and thus avoiding the need for separator machinery on every platform in an oil field.
Equinor and Hydro were active in the development of the technology, but it was IFE's multiphase laboratory that completed the development of the technology and the OLGA model. At the time, IFE was awarded Equinor's research award for the project. Today, this technology is used worldwide. Equinor's K-lab at Kårstø and Porsgrunn is also used extensively for the testing of various multiphase technologies and solutions.

Cancer research
Today, tests are underway to adapt this technology for use in cancer research. The idea is to use multiphase models to simulate and visualise the growth and spread of malignant tumours.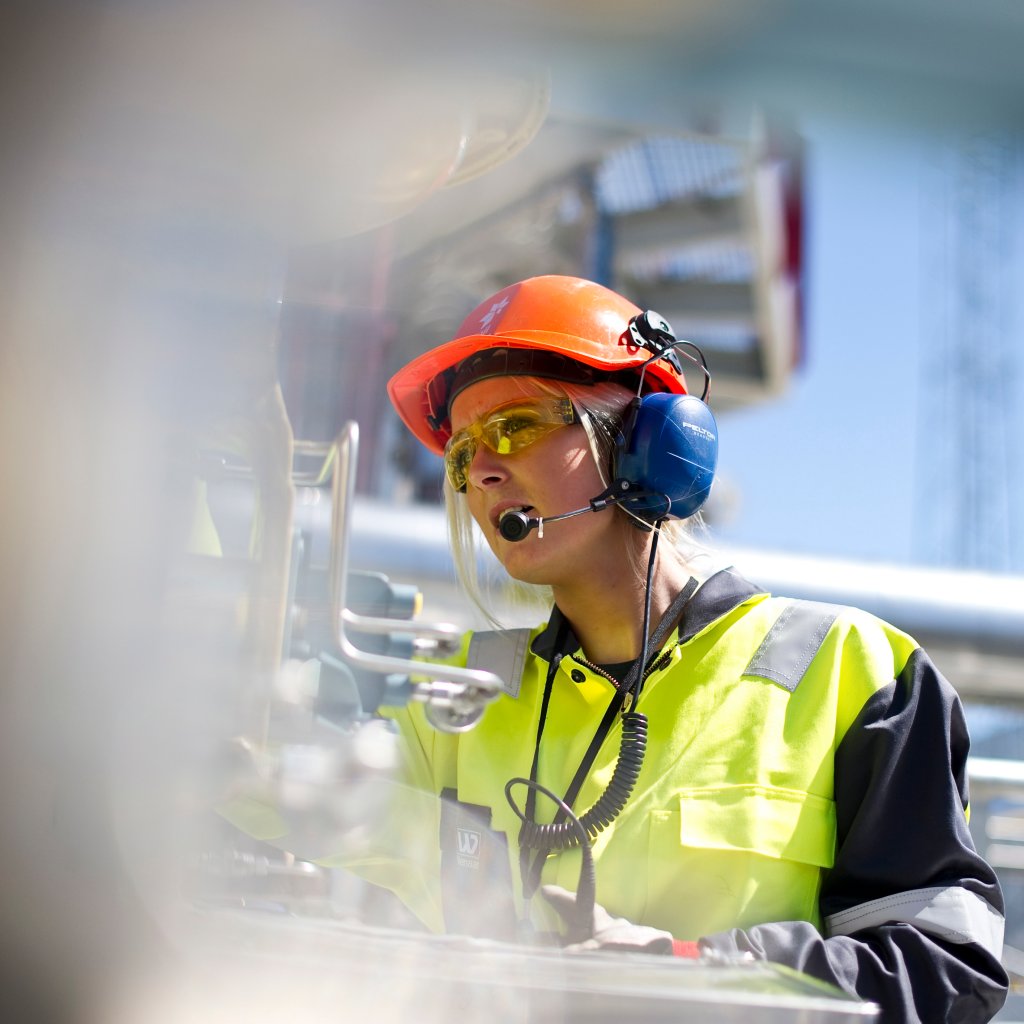 5. Transporting liquid gas in spherical tanks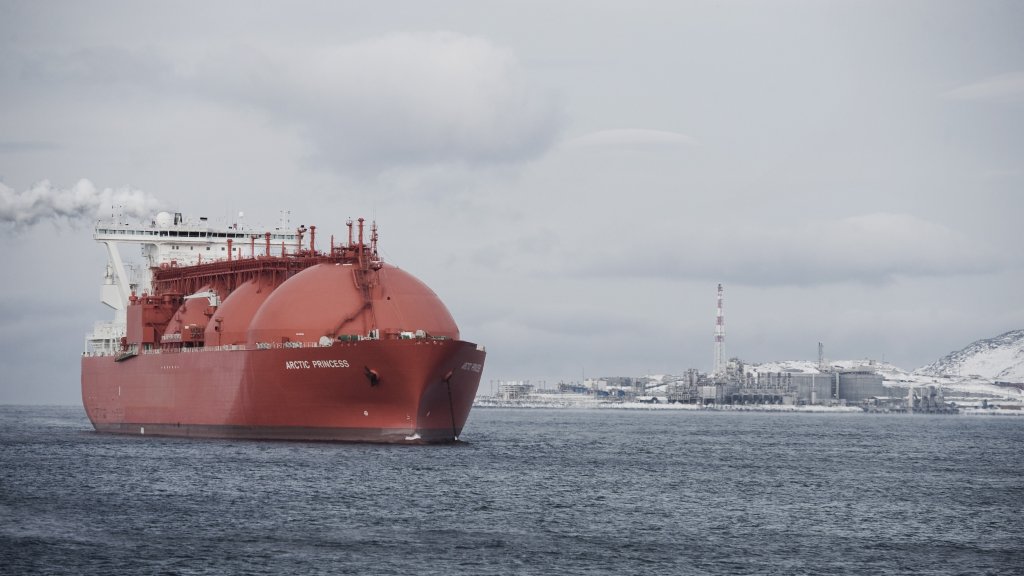 Natural gas takes up a lot of space, but liquefying it reduces the volume enormously—by a factor of 600.
In simple terms, that means that 600 litres of gas at room temperature can be compressed to only one litre of liquid if cooled below the boiling point of minus 162°C.
That's very cold, but it makes maritime transport of gas profitable, despite the need for particularly strong focus on safety as well as certain special solutions.

One of these solutions are the spherical tanks developed by Moss Maritime. These characteristic tanks can often be seen on ships loading LNG at Melkøya in Hammerfest, northern Norway.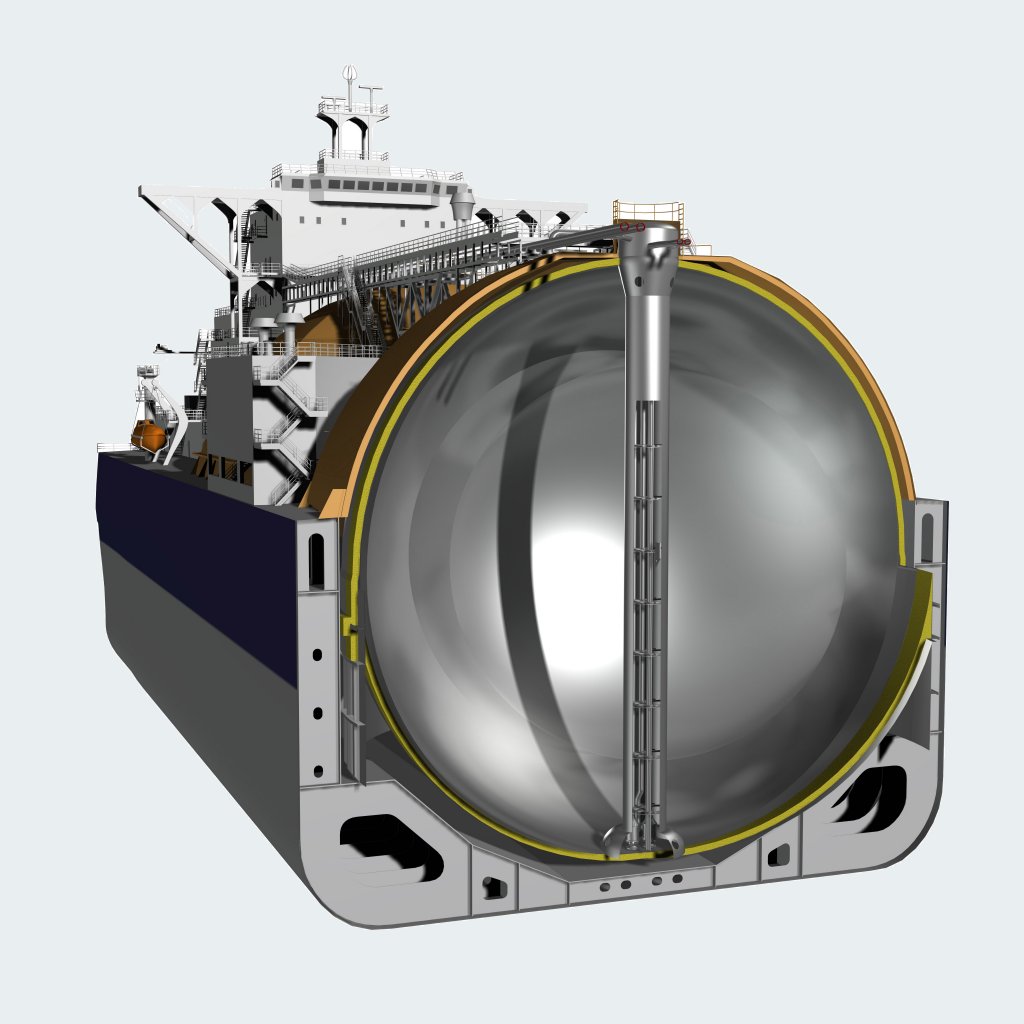 Illustration: Moss Maritime, www.mossww.com

Safer and more robust
Transporting LNG in spherical tanks prevents the liquid moving around too much and causing 'sloshing damage' to the tanks containing the LNG. All liquid cargoes can be challenging to transport by ship, and tanks normally need to be full or empty to avoid problems with stability. However, an LNG ship with spherical tanks can be empty, half-full or full when it sails, making this solution more flexible than other solutions.

In addition, spherical tanks are more robust than conventional hull storage systems, which can be an advantage in bad weather. 
6. Condeep: the giants of the deep
Norwegian oil history would hardly be complete without the familiar pictures of the towering concrete platforms developed by Norwegian Contractors at Jåttåvågen in Stavanger.
The name Condeep comes from the term Concrete Deep Water Structure, and it is precisely that: a concrete platform for depths of up to several hundred metres.



It all started when the oil tank for the Ekofisk field was built in 1973, a success that attracted much attention. After that it was the turn of the British Beryl field, and then there were the Statfjord platforms, Gullfaks A and B, not to mention the giant Troll A in 1995, the largest structure ever moved by man in 1995. It was placed in waters 300 metres deep and stood 470 metres tall.

The Condeep concept was a structure in which the platform rested on hollow concrete legs attached to thick concrete oil storage tanks. Over time, the concept was further refined, for example, into CGBS (Concrete Gravity Base structures), which are currently installed on the Russian Sakhalin field. This structure does not have storage tanks.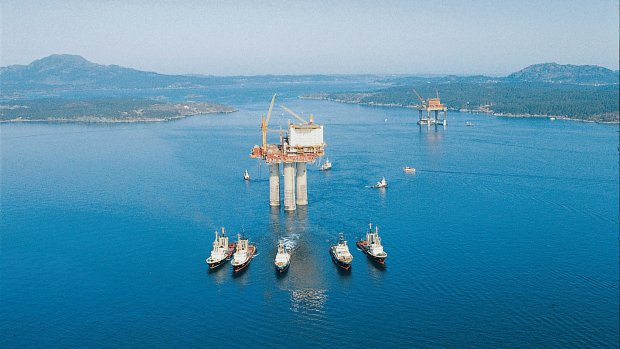 Towing Statfjord A out to sea. The concrete substructure weighted 200,100 tonnes—and floated
Photo: Øyvind Hagen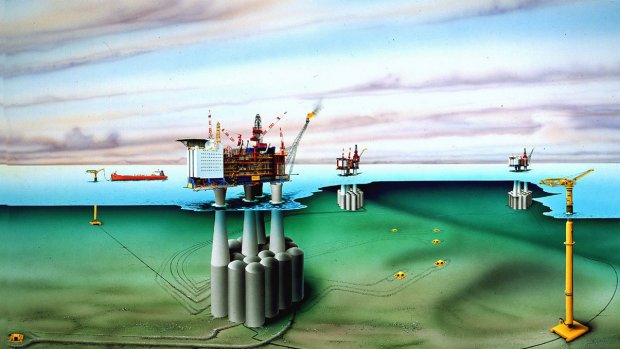 Gullfaks A, B and C were developed with concrete substructures.
Photo: Arnfinn Olsen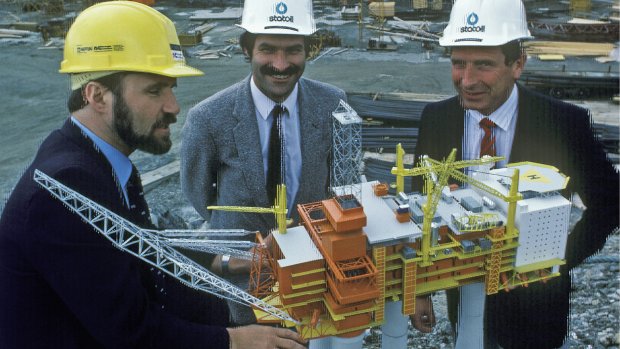 Gullfaks engineers. From right, Ole Børre Lilleengen, John Adlam and Kolbjørn Næsje
Photo: LEIF BERGE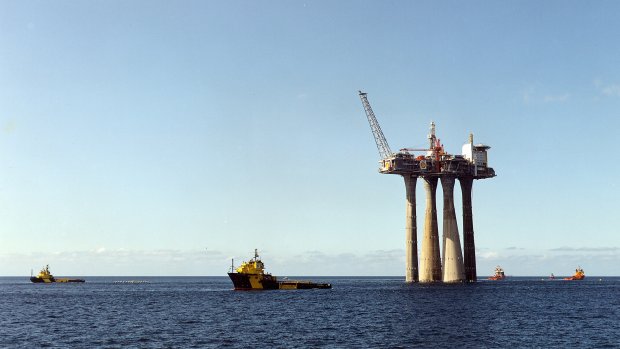 Troll A's concrete construction is clearly visible as it is towed out to sea
Photo: Leif Berge
Towing Statfjord A out to sea. The concrete substructure weighted 200,100 tonnes—and floated
Photo: Øyvind Hagen
Gullfaks A, B and C were developed with concrete substructures.
Photo: Arnfinn Olsen
Gullfaks engineers. From right, Ole Børre Lilleengen, John Adlam and Kolbjørn Næsje
Photo: LEIF BERGE
Troll A's concrete construction is clearly visible as it is towed out to sea
Photo: Leif Berge
Troll A was the largest, but also the last concrete platform installed in the North Sea, and in several locations concrete platforms have now given way to semi-submersible or steel platforms. However, both on the Sakhalin field and the Canadian Hebron field, concrete platforms have been or will be installed.
Award for inventor
Inventor Olav Mo received an honorary award from the Royal Norwegian Council for Scientific and Industrial Research in 1976 for the design, development and marketing of Condeep—a concept that has made our most lucrative fields feasible.