We see fundamental changes happening in our industry. From market dynamics to geopolitical uncertainty, we face new realities. Some see these as threats. Our job is to turn them into opportunities. To do so, we need to do more than adapt and adjust. Business as usual is not an option. To succeed in the future, we need a mindset of radical change—and in Statoil, we intend to play a key role in shaping the future of energy. Here's how we plan to do it.
This page is available in English only

Our industry has gone through tough times, and is still facing great challenges. As we try to adjust to the new norm, we must continue to look forward. We know that the world will need more energy, and there will be a need for our products.  A viable and sustainable future for our industry means keeping our costs down, making the most of the resources that have been found, and opening new areas for responsible development. Here, we look at four ways in which Statoil is helping to shape our industry for the realities of the future.

Falling oil prices exposed us, showing how we had allowed cost and complexity to increase, far beyond sustainable levels.

CHASING COSTS — A MATTER OF CULTURE
Since the millennium, cost levels in the oil and gas industry have increased substantially. This was a global challenge and not sustainable.  Actually, our industry was paying twice as much as we did a few years ago to develop new barrels. Even with high oil prices this was a challenge, and in 2013 we initiated extensive programmes to reduce costs. With the fall in the oil price this work was intensified, not only in Statoil but in the rest of the industry as well. 
There were many reasons for the cost increases: more steel per barrel, more requirements followed by increased documentation and a hefty increase in engineering; up to 70 percent. The high oil price caused increased activity, which in turn lead to a heated market. 
We come from a culture where we used to chase barrels. Growing demand and climbing prices rewarded us for getting resources into production  as quickly as possible. But this recipe will not work anymore.
To be able to realize projects in the future we had to do something—and we could not do it alone. Our contractors and suppliers are responsible for 90 percent of the man hours and costs in a project. By working closely together with contractors and suppliers we have managed to reduce the break even for our operated portfolio of upcoming projects from 70 to 41 USD/bbl—and we're not done yet.
In 2016 we announced faster cost reductions and an increased ambition of 2.5 billion US dollars in savings each year from 2016. This is a stepping up of our efficiency programme by 50 percent.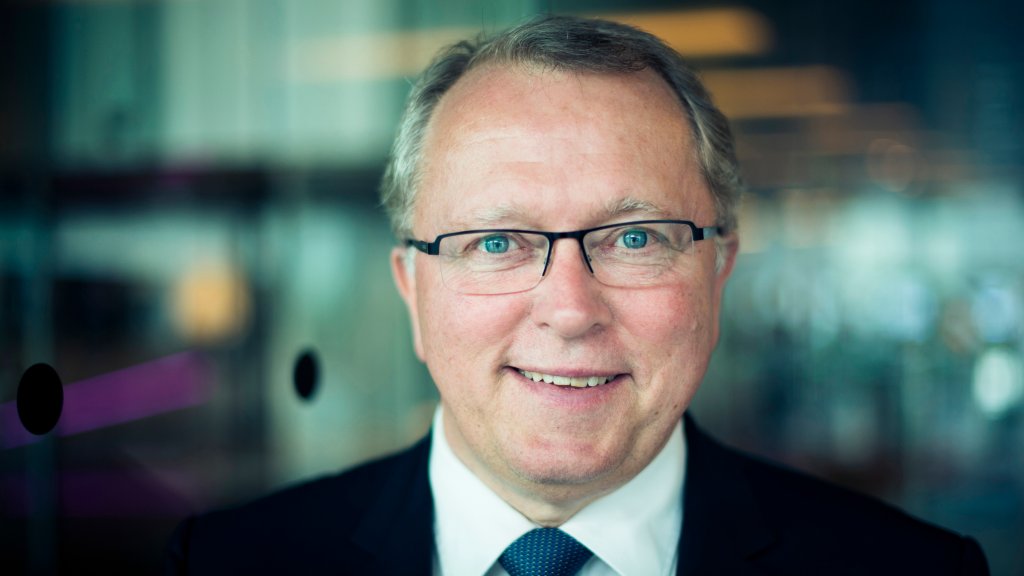 We now see an emerging culture where our goal is not only delivering volume with speed, but creating lasting value through the cycles. For our shareholders, and for the societies where we operate.

How did we do it?
Mainly by doing a lot different and setting tough targets.  
We are reworking concepts and challenging solutions all the way from the reservoir to the market. We have challenged our own technical requirements and need for documentation. We have standardized, simplified and accepted industry standards and standard documentation as well as reuse of procedures and documentation, and at the same time making sure we don't compromise on safety. 
We are reducing scope: Statoil has challenged "nice to have" and "used to have" - to end up with what we need to have. When you build something leaner you save money, when you work smarter you save money, when you choose standardized solutions you save money. 
Together with the suppliers we have chased the smart and standardized solutions, because we have a common interest: Being able to realize projects in a low oil price scenario. 
Thanks to this common improvement we plan to deliver two PDO's in 2016: Utgard (submitted) and Trestakk. Thanks to this common improvement we delivered PDO's for Johan Sverdrup and Oseberg Vestflanken 2 in 2015. Thanks to this common improvement we are moving forward with major new projects – even if the oil price has been low. We are still working hard every day to reduce the costs to make our industry competitive at all times. 
Collaboration and improvements today means opportunities tomorrow.

The volumes we have brought to maturity by means of increased recovery would constitute the largest oil field on the Norwegian continental shelf.

 If we had merely done what we thought was possible when the fields came on stream, many of them would have been shut down by now! Instead, we have achieved much more. 
 In fact our installations on the Norwegian continental shelf have together produced some 14 billion barrels of oil equivalents more than we thought was possible when submitting the PDOs. 
 This corresponds to six Johan Sverdrup fields
Or NOK 4500 billion in additional gross revenues at the current price of oil and USD/NOK exchange rate 
This is thanks to good collaboration between the Norwegian authorities, suppliers and operating companies over 50 years. And – this is what we will continue building on for the next 50 years.

Today the NCS is maturing. We face a new reality. Although we are currently feeling the effect of lower prices and reduced activity, this will change. Beyond 2020, there are fewer and smaller projects waiting. And we know that every barrel we produce, every field we invest in, all the value we create, they all start with exploration. That's why access to new, quality acreage is so important. We are ready to do the job, responsibly and safely, together with authorities, suppliers, and local communities.
Everthing we do, every barrel we produce, starts with exploration. That's why access to new, quality acreage is so important.

The Norwegian continental shelf (NCS) is the core of Statoil's business.

Gradually opening up new areas is crucial for Statoil to maintain profitable and high-level production up to and beyond 2030. The award covers five commitment wells – one in the vicinity of Statoil's existing position, and four in the southeastern part of the Barents Sea, providing access to interesting acreage in a new area on the NCS.
Exploring in such areas and making substantial discoveries are vital if the NCS is to maintain its production
We are building on our 40 year-long history in North Norway, and our long experience from Barents Sea exploration.
Through the Barents Sea Exploration Collaboration (BaSEC) the industry has laid the groundwork for conducting safe and cost-effective drilling.
We expect to drill the first well in 2017, and will cooperate with our partners to reach this goal
Facts 23rd round:
30 % share and operator for exploration licence PL859 40 % share and operator for exploration licence PL857
35 % share and operator for exploration licence PL855
40 % share and operator for exploration licence PL854
20 % share for exploration licence PL858

Capturing renewable business opportunities
As the world's population grows and becomes more prosperous, we need to provide more energy to heat and light homes, fuel transport and power the economy. At the same time, we must reduce emissions of greenhouse gases.
The Paris agreement is a clear call to action. The future of energy will be low-carbon. We will need a culture and a mind-set, where we look for the opportunities this transition offers.

In Statoil we are scaling up  our investments in offshore wind. We are now on track to deliver electricity to  one million homes in Europe and are building the  world's first floating windfarm off the coast of Scotland.

Statoil is actively seizing these opportunities by building on decades of experience in oil and gas.
We are already innovators in offshore wind and a world leader in carbon capture and storage.
Our ambition is to grow profitably and potentially expand into other sources of renewable energy.
We believe that energy must not only be secure and sustainable, but also competitive. We are working tirelessly to develop reliable new energy solutions that are both green and cost-efficient.
Driving innovation in offshore wind

Entering into offshore wind was a natural move for Statoil. Today, we are taking our decades of offshore experience and applying our project execution capabilities to safely and efficiently develop large-scale offshore wind farms.
Through our unique Hywind concept for floating offshore wind, we are also combining known technologies in a completely new setting and opening up the possibility for capturing wind energy in deep-water environments worldwide. We are not just investors in offshore wind — we are innovators.
Our offshore wind portfolio
Statoil has interests in four large-scale conventional wind projects off the coast of the UK and Germany, and we are operator for the Dudgeon wind farm currently under construction. We are also pioneering innovation in offshore wind solutions through our unique floating wind concept Hywind.
Offshore wind already has a strong foothold in Europe with 10 GW installed capacity, and a global potential to reach more than 100 GW by 2030.
 Fixed turbines are ideal for developing offshore wind in water depths of 20–50 metres, but with floating structures, wind power can expand into new deep-water areas around the world—and Statoil is at the forefront of developing this exciting new market.
CCS – carbon capture and storage

Statoil is a world leader in carbon capture and storage (CCS). We see CCS as the leading technology for decarbonising fossil fuels and an important long-term measure for reducing CO2 emissions globally.
THE WAY AHEAD FOR OUR INDUSTRY
We must be competitive and willing to change how we work as an industry. Statoil is recognised as one of the world's most innovative companies. We need to put those capabilities to work, even more broadly. We pushed the boundaries of technology and imagination to go tougher, deeper and colder, let's now do the same to work simpler, smarter and better.
We have come a long way over the last couple of years, but we still need to improve. Each and every one of us has the power to help shape our future.
Now we have an opportunity to show why we are so proud to be part of the energy industry. In the midst of tough times, let's show the best of what we stand for: an industry ready for tomorrow's challenges; an industry where we explore the most exciting new ideas—and an industry young people will be inspired to join.