Automated drilling? There's an app for that. 
How app technology could cut billions off the cost of drilling.

Imagine if you could develop an app for ABS braking, another to help you park, and another one for GPS—and then put them all on a drilling rig. We're doing just that, and it could revolutionise drilling.
Photos: Ole Jørgen Bratland / Equinor
"This is about as close to reality as you can get," says Pål Skogerbø from MHWirth. He's standing in what looks like a cave behind two black chairs that look like they came straight out of a science fiction film. (Actually, they have, but we'll get to that bit later).
Behind him, a row of projectors light up the wall, and it almost looks as though he's standing on the drilling floor of Songa Enabler. "Here we can test the technology with real control systems, with the exact same machinery and in the same architecture as on the rig. And everything is connected to a real well model, so that we get a completely realistic response when you drill in the simulator." It's a perfect location for testing how we can use apps, or smart modules, as they are called, to make the drilling of wells more automatic.
Plenty to keep track of
Drilling offshore is one of the single most expensive things you can do anywhere. It costs an average of USD 450,000 per day to hire a rig, and it takes between 30 and 70 days to complete the drilling job itself. And that's a big part of the reason why offshore drilling is an area that hasn't seen the biggest advances in innovation in recent decades. It's simply too expensive to make mistakes—and if the worst comes to the worst, mistakes can cause real harm to people and the environment.
But what if something could be done to make drilling safer, quicker, and more reliable?
That was the question Halvor Kjørholt asked himself ten years ago. He works in Drilling & Well at Equinor and saw that, in the light of the number of wells Equinor drills per year, the potential for savings was high.
"These are tasks to which computers are ideally suited—for instance assisting with analysis, recommendations and setting limits," he says

For ten years, he and several other drilling experts at Equinor have been putting their toes in the water, testing individual elements and conducting research.
They see clear benefits, even though machines can also make mistakes. "Of course, mistakes can occur with automatic systems too, but if a computer makes a mistake once, it never makes it again," explains Kjørholt. 
Drilling efficiency has also increased in recent years, but it is not simply a case of "pushing the accelerator" if you want to drill faster. Very few people have the mental capacity to constantly pay attention, analyse possible outcomes, and conduct a multitude of repetitive tasks at the same time. So drilling has to take place more slowly than is physically possible, to allow for the limitations of the human operators.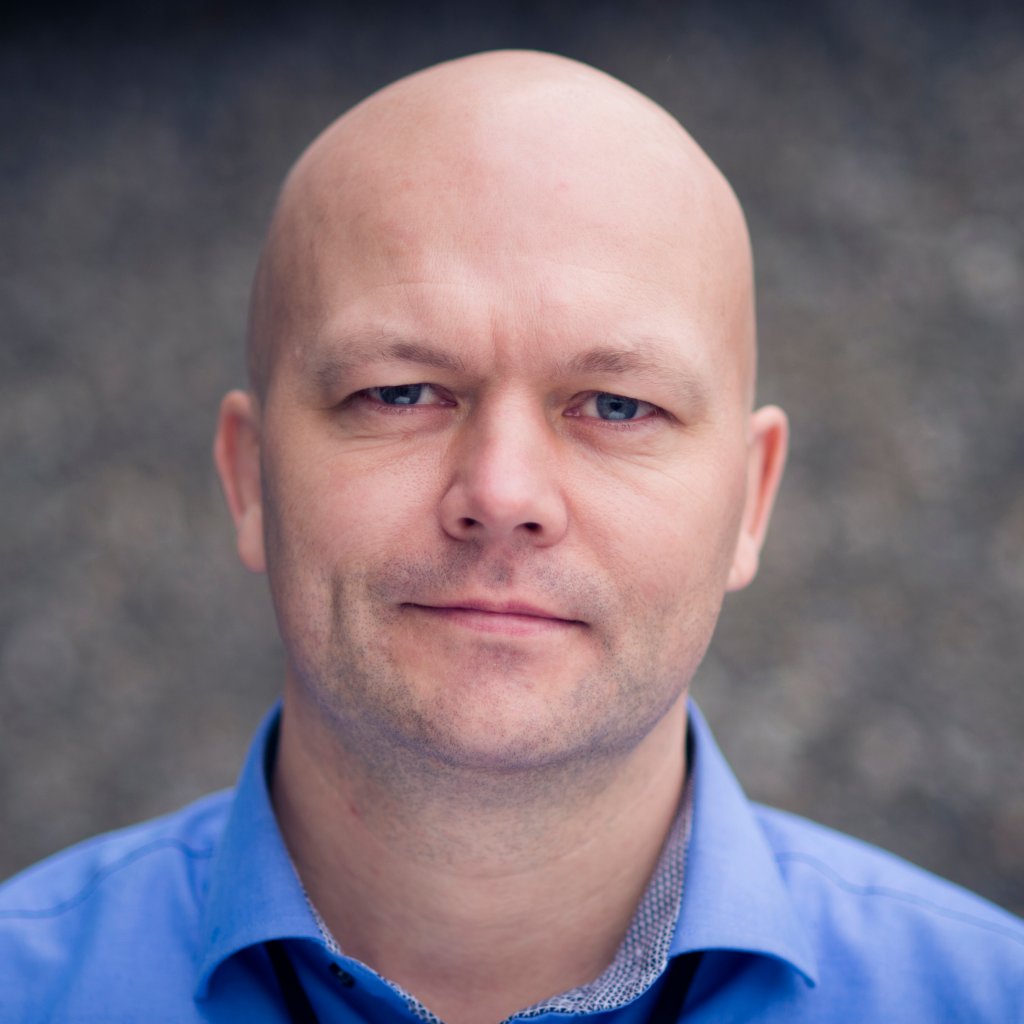 Our goal is to have a "plug-and-play system" that can be used at multiple locations, because we see a benefit in terms of efficiency.
Tore Weltzin, Drilling & Well, Equinor
"It's just not human to do this any faster—no one has that degree of analytical skill," says project manager Bjørn Rudshaug. He and colleague Tore Weltzin in Drilling & Well are clearly enthusiastic as they visit their supplier MHWirth. They point out and explain details, and are more than willing to describe their first pilot project, which has now been completed.
"Our goal is to have a 'plug-and-play system' that can be used at multiple locations, because we see a benefit in terms of efficiency," Weltzin says.
Songa Enabler and the problems that never happened
"It was a little challenging to install and use the system, but when we and the driller got to know the system we really liked it," says Siren Mæland Dagestad.
She was one of the first people to use the system on the drilling rig Songa Enabler this summer, and found that automation gave them more control and a better basis for decision-making.
"We had good control over the pressure when we drilled in more challenging formations, and this made it possible to challenge the drilling speed."
And the results are visible in the data.
"Here's an error that never happened," says Bjørn Rudshaug, pointing to an illustration of a well that was drilled by Songa Enabler in the Barents Sea.
"Nobody talks about errors that didn't happen, but it shows that we were able to stop them before they developed into problems that could have stopped the drilling operation."
That's important, because even though a drilling operation stops, the meter keeps on running. MHWirth estimates that if the average uptime is currently 75—80%, the remaining percentage could be worth nearly NOK 10 billion per year. They see considerable potential in creating an open interface that allows different operators to supply different software modules—basically a kind of app store.
If the operation is automated, mistakes can be detected before they are made, and the speed can be increased. Together with our suppliers, we believe that the time spent on a well can realistically be reduced by up to 20%. Apply that to a well that would have taken 50 days to drill and a rig that costs USD 450,000 per day, and the saving would be USD 4.5 million or almost NOK 37 million. Per well.
But why hasn't this been done before?

You want ABS brakes to work by themselves, without needing an ABS operator in the back seat

Bjarne Sandrib's analogy for the benefits of the automated technology
ABS operator in the back seat

Bjørn Rudshaug explains that there are several reasons why the technology hasn't appeared until now. It had to be refined, matured, tested and, not least be a complete package solution that could function seamlessly on an existing rig. Many of the individual elements existed before, but required human intervention.
To explain the benefits of the new technology, Bjarne Sandrib uses an analogy: "You want ABS brakes to work by themselves, without needing an ABS operator in the back seat!" he says.
Research started over ten years ago with IRIS (International Research Institute of Stavanger) and later Sintef (Foundation for Scientific and Industrial Research).
Financiers included Equinor Technology Ventures, which has provided venture capital to several new companies, including Sekal and IMS.
Funds from the Research Council of Norway via Petromaks and Demo2000 enabled the first use of automated drilling on Songa Enabler in the summer of 2017.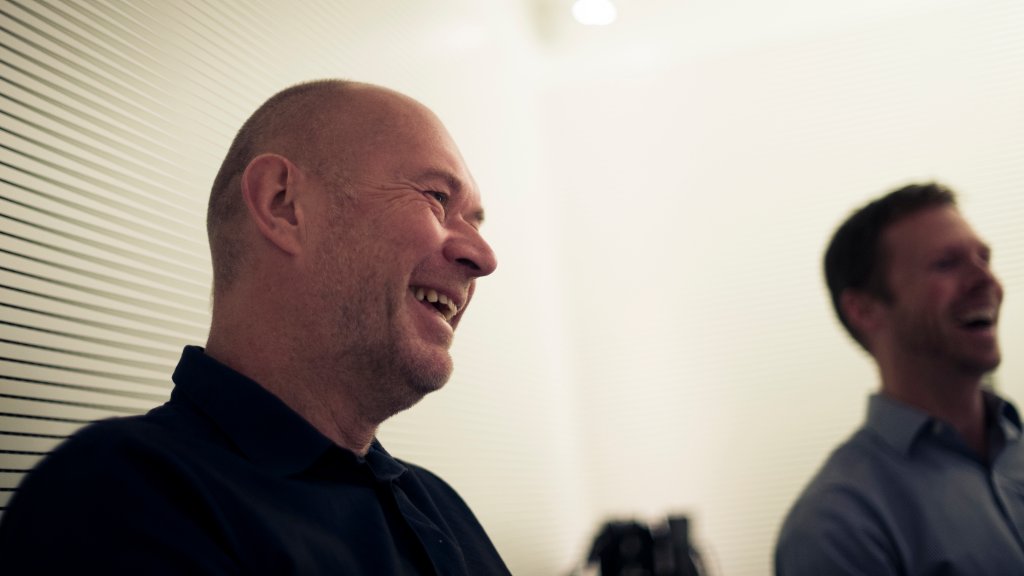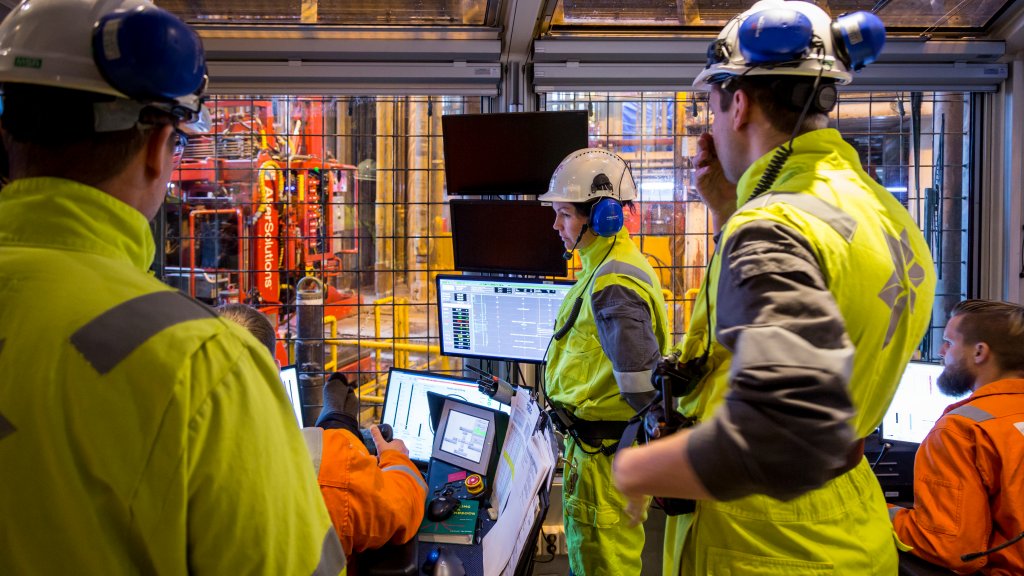 However, the organisation and industry also need time in which to mature. They make no secret of the fact that higher cost pressures, lower oil prices and a greater willingness to look at new solutions have contributed to the move towards automatic drilling.
Now various suppliers are working on equivalent solutions and with Equinor functioning as coordinator to move the work forward. And they're not resting on their laurels.
"The rate of innovation turnover will be rapid. In six months' time there will be a new iteration," Rudshaug says.
Schlumberger, NOV and Baker Hughes are also working on variations of automation. MHWirth's solution incorporates software modules or apps developed by Sekal, Shell, Schlumberger and Equinor.
The technology is referred to in terms such as "disruptive" and "transformative"—something that oddly enough turns out to be highly appropriate when we arrive back at at MHWirth's simulator in Forus: these exact same chairs played a supporting role in two Transformers films.
All that remains to be seen is whether the solution they are now in the process of rolling out will be just as spectacular.
Related pages:
Discover some of the other innovations we're working on right now:
If you would like to receive an email whenever we publish Equinor stories, please sign up below: