Is this Norway's most digital workplace?   
In this office, you'll find Maren Roll Lied (27). Over the next five years, she and her colleagues will help increase earnings by more than NOK 15 billion kroner and reduce carbon emissions. How will they manage that?
Every oil and gas platform consists of a whole lot of pipes, motors, turbines, valves, pumps and screws. Each tiny part can have enormous significance – both for production, safety, emissions and discharge. Now we're monitoring equipment on our facilities on the Norwegian shelf to an even greater degree.
More than 100,000 sensors will send enormous volumes of data from the platforms to new support centres onshore. Digitalisation will bring new opportunities never seen before on the Norwegian shelf. 
"It's important that we don't underestimate the little things. The sum of these things makes a big difference," says Maren.
The process engineer from Bergen brings up a drawing of a motor on one of the four screens in front of her, zooms in and points at some small parts.
"This motor was not functioning in an optimal manner, which meant that we produced less oil on a platform. This amounted to NOK seven million every single day. With relatively small adjustments, we were able to fix the problem in cooperation with the facility."
More than 100,000 sensors will send enormous volumes of data from the platforms to new support centres onshore. Digitalisation will bring new opportunities never seen before on the Norwegian shelf.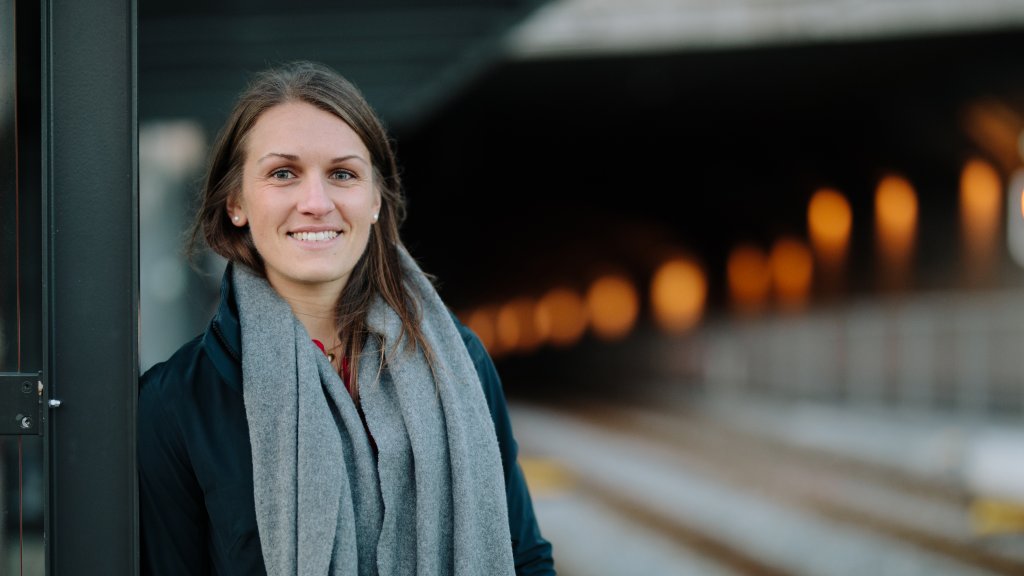 Maren's job is to find so-called bottlenecks like this one. From her desk onshore, she has access to enormous volumes of data showing temperatures, pressure and vibrations on practically all critical equipment on the platforms. 

Numbers, graphs and drawings cover nearly every millimetre on her screens. It's all about percentage points, decimals, details and a general overview.
"The people in the control room on the platforms monitor everything all the time. But if you think of it as if they have their low beams on, we have our high beams on. Our job is to look a little further for trends and developments to find opportunities for optimisation," says Maren.
"You feel a little bit like a detective. We are actually bottleneck hunters."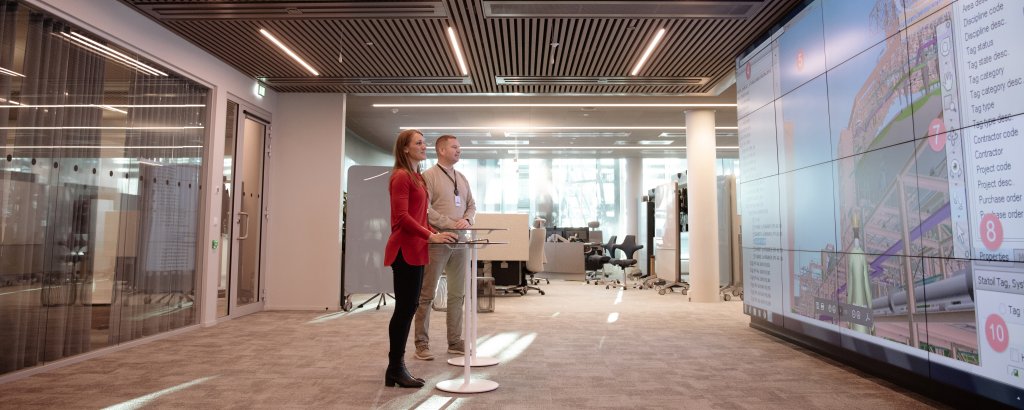 Digital twins provide a valuable overview over what takes place on the platforms.
Photo: Ole Jørgen Bratland / Equinor
This is the IOC (Integrated Operations Centre):
IOC is a support centre that will use digitalisation to contribute to enhance production efficiency, production potential, energy efficiency, safety, and reduce emissions on fields Equinor operates on the shelf.
The IOC centre will work proactively to collect interdisciplinary resources that can use expanded data integration, visualisation, analysis and new technology to support Equinor's installations to an even greater extent than today.
The centre will make data accessible in a more user-friendly format that can give the onshore and offshore operations organisation an even better basis for making decisions, as well as support.
The Gina Krog and Grane fields in the North Sea and Åsgard in the Norwegian Sea were linked to the IOC in September 2018.
In January, Aasta Hansteen and Norne in the Norwegian Sea were also linked to the IOC. In time, all Equinor-operated fields will be supported from the centre
Major digital commitment
In January, Equinor opened two digital support centres in Bergen: the Integrated Operations Centre (IOC) and the Geo Operations Centre (GOC). 
These centres have four main objectives: They will streamline production, prevent downtime, reinforce safety and reduce greenhouse gas emissions.
The ambition is crystal clear: The IOC centre shall contribute to increase value creation on the Norwegian continental shelf (NCS) by more than NOK 15 billion from 2020 to 2025.
"No pressure," says Maren with a touch of irony, and laughs. 
The digital commitment has already yielded results. So far, the solution has delivered increased production and increased earnings from the first fields that have been hooked up to IOC since start-up. 
By 2021, all Equinor fields on the NCS will be supported from land.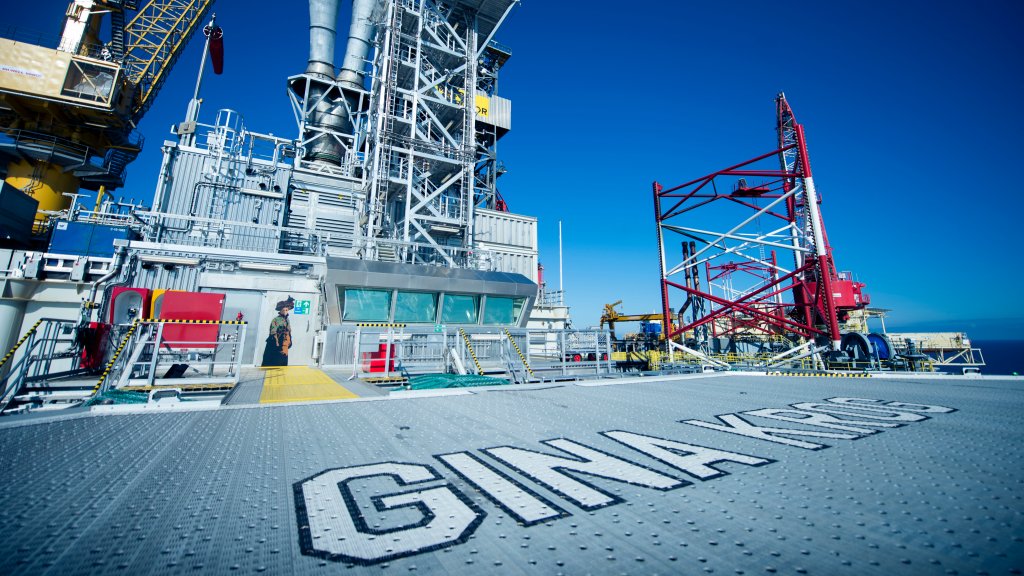 The Gina Krog field is the very best example of good results.

There it should have been possible to produce 8500 standard cubic metres of oil every day for a period, but they produced just 6500.
That amounted to a difference of NOK seven million per day.
The IOC centre discovered the bottleneck, along with operations personnel at the facility. There was limited torque in a motor.
In consultation with colleagues out on the platform, they ran various tests to uncover the problem. 
With some minor adjustments in the process facility, they can now realise the full potential of the platform. 
It is the IOC centre's job to detect "weak signals" before they develop into bigger problems. For example, equipment that becomes overheated over time can be damaged, lead to downtime and significant financial loss.

Stopping problems before they occur
In addition to being "bottleneck hunters", the IOC centre also works with predictive maintenance. They interpret the data sent by the sensors and search for discrepancies.
"That's why history is very important in our job. If the exhaust temperature on a motor has been around 700 degrees for the last three months and then it suddenly hits 800 degrees, that can be an indication that something is wrong," says Maren.
It is the IOC centre's job to detect such "weak signals" before they develop into bigger problems. For example, equipment that becomes overheated over time can be damaged, lead to downtime and significant financial loss. 
In the worst-case scenario, it could also be dangerous for those who work offshore.
"New digital tools contribute to faster and better decisions. The most important thing is to operate our installations in a safe and optimal way, every single day," says the 27-year-old.


"The main advantage of the GOC centre is that we have more information when we manage drilling than we have had before," says Lars Jørgensen Tveito. 
Photo: Ole Jørgen Bratland / Equinor
Precious centimetres
Lars Jørgensen Tveito (30) sits behind six glowing screens, perusing numbers, charts and graphs in a rainbow of colours. He is a geoscientist at the Geo Operations Centre, which plays quite a different role than the IOC centre.
The GOC Centre monitors and manages drilling of the wells offshore. It is staffed 24/7 and its mission is to ensure more efficient drilling, to reduce costs and to provide increased safety for all.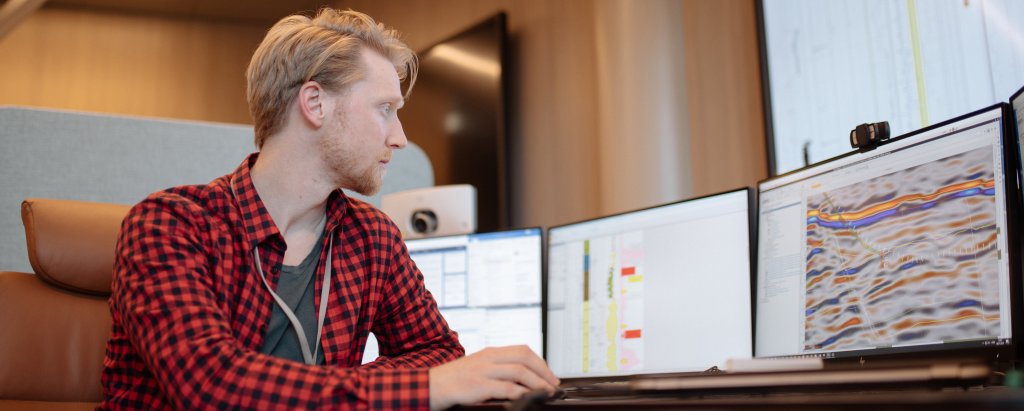 "We receive huge volumes of data while we drill. There are many sensors in the equipment, which is located deep in the subsurface. They tell us what kind of rock we are drilling in and whether there is water, oil or gas there. Our job is to guide this drilling in the best way possible, based on the information we get in," says Lars. 
As of now, the GOC Centre is responsible for four platforms, but over the course of the year it will monitor and locate all operating wells on the NCS. 

"You feel a huge sense of responsibility when you're on duty. We are talking about adjustments of mere centimetres. Up and down, right and left. The margins we operate with are very small, and it can be challenging at times."
Lars says that those at the GOC Centre have good days and bad days on the job, just like everyone else. 
"If you're drilling in the water zone and take a long time to navigate out, that's a bad experience. That means lost income for Equinor. But if you do a good job of guiding the well, it's very rewarding. You feel like you're contributing really significant assets to the company and to the entire welfare state of Norway," says the 30-year-old from Bergen.
This is the GOC (Geo Operations Centre):
Geo-operational follow-up has traditionally been done out on the installation at sea and at the various office locations. Now all of this follow-up is gathered in a single joint centre.

GOC will provide increased safety for personnel and cost savings as a consequence of reduced need for transport and stays on the installations. Safety during drilling will be maintained and made even stronger by having access to qualified personnel in the centre 24/7.
There will be a gradual phase-in of all the fields on the NCS to the GOC, with the exception of HPHT fields (high pressure and high temperature).
During the course of 2019, all operating wells on the NCS will be monitored from the GOC.
"Digitalisation is entirely essential" 
Equinor's major digital commitment has been ongoing for quite some time. In recent years, the company's efforts have included opening an operations centre for logistics and preparedness, and a control room that remote-operates the entire Valemon platform from land.
"We view digitalisation as entirely essential to being a competitive company in the years to come. Equinor has many facilities, and incremental production improvements generate enormous values. That's why our commitment is so strong," says Torbjørn Folgerø, Equinor's chief digital officer.
"This focus is positive for production and value creation, but what does it mean for the climate?"
"The IOC Centre will play a key role in reducing CO2 emissions from the NCS. We have implemented more than 300 energy improvement measures on installations on the NCS from 2008 up to the present. So far, this has resulted in annual emission reductions of 1.6 million tonnes of CO2," Folgerø says.
"Could digitalisation also lead to many employees being replaced by machines and losing their jobs?"
"Digitalisation changes the way we work and affects both work tasks and efficiency. The digital future will enable us to work smarter and more efficiently. It will open up new opportunities. In my view, things such as automation of processes will give us all more time to delve into the more challenging parts of the job," says Folgerø.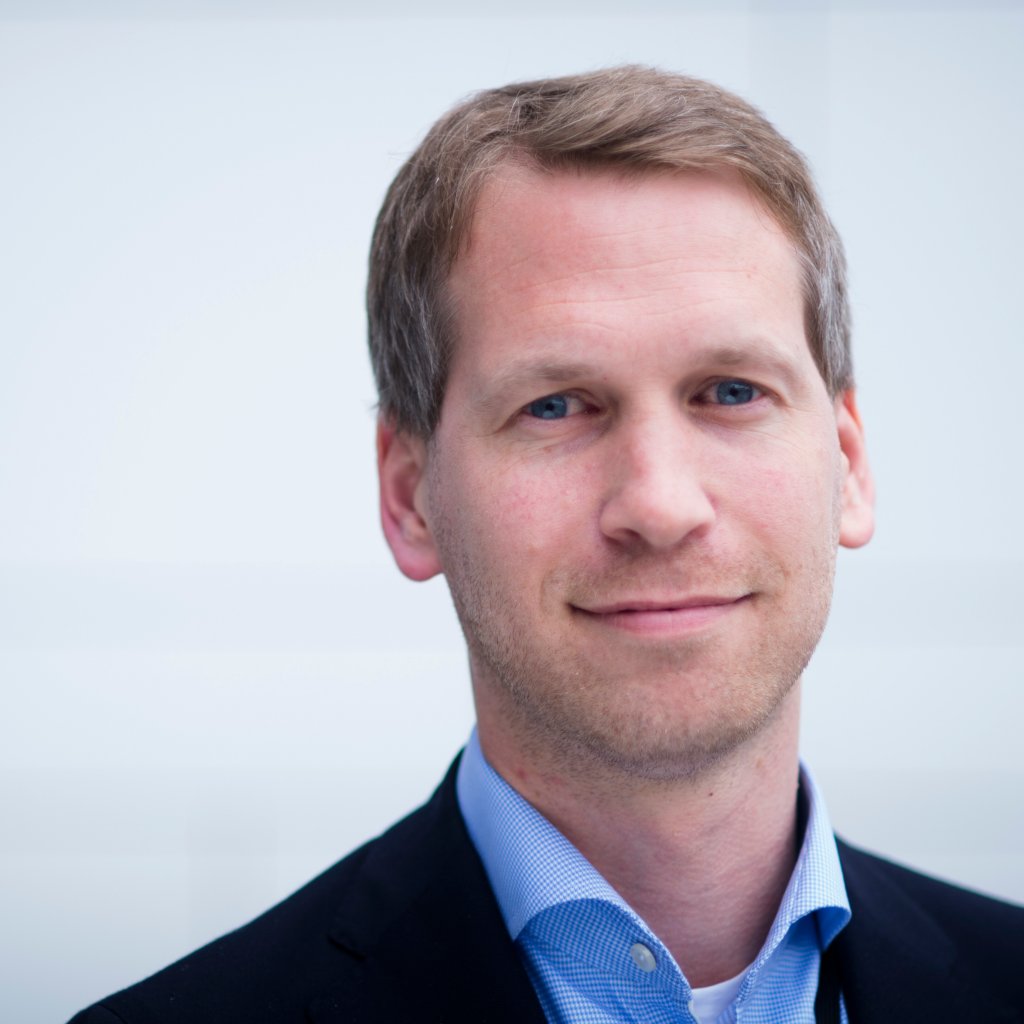 If you'd like to receive an email whenever we publish Equinor magazine stories like this one, please sign up below: