Celebrating the pioneers Aasta Hansteen & Aasta Hansteen

One of them was a leading figure in the Norwegian women's rights movement in the late 1800s. The other is a pioneer in deep waters in Norway. Meet Aasta Hansteen and Aasta Hansteen.
When Equinor and our partners first started developing a field based on the gas discoveries Luva, Haklang and Snefrid, the field was called Luva. It was a revolutionary field on the Norwegian continental shelf—300 km from shore, in 1300 metres of water, with strong winds, strong currents and sub-zero temperatures on the seabed. 
OIL & ENERGY MINISTER GAVE HER A NEW NAME 
Perhaps it was just these tough weather conditions that inspired then minister of Oil and Energy in Norway, Ola Borten Moe, to name of the field after a tough woman. On March 8th, 2012, while Luva was still on the drawing board, Borten Moe unveiled her new name: Aasta Hansteen.
And on March 8th, 2018, exactly six years later, the finished platform was officially named in Digernessundet at Stord.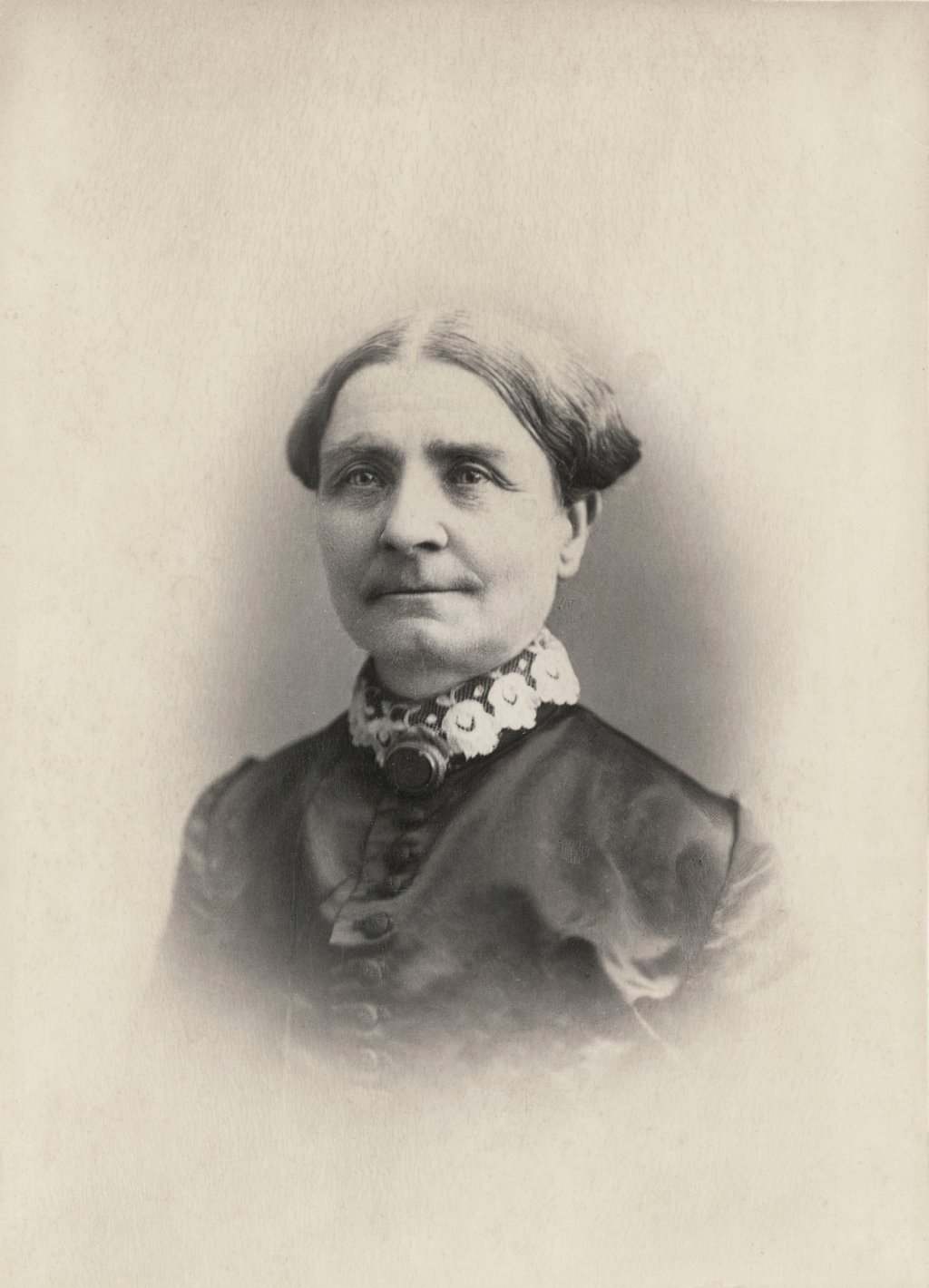 AASTA HANSTEEN—BORN IN 1824 
Sometimes, a trailblazer has to beat a path for everyone else to follow. And Aasta Hansteen was one of those people.
In Norway, she achieved many 'firsts,' holding the distinction of being Kristiania's first educated female portrait painter, the first Norwegian woman to deliver public lectures, the first woman to publish in the Nynorsk language, and a pioneer of the Norwegian women's movement. Our enduring image of Aasta Hansteen has been of an impassioned, eccentric, umbrella-brandishing reformer.
She was born into a wealthy family in what was then called Kristiania—later Oslo—at a time when society women were expected to be mere decorations. They were to be seen and not heard. She graduated in Copenhagen and Düsseldorf, and was the only woman chosen to represent Norway at the World Exhibition in Paris in 1855.
Spoke out against the church
Aasta Hansteen was both seen and heard. She fought the fight—both for the Nynorsk language and for women's rights. She wrote articles, pamphlets and books where she championed women's rights.
In her 1871 essay "The Position of Women in the World" she took issue with the widespread Christian belief that women's subordinate position was determined by God. On the contrary, she argued, women were also created equal, a vision she expounded in her book "The Woman Created in God's Image" published in 1878. Here, she challenged what she saw as the male tyranny perpetuated by the church, coming into conflict with theologians and ultimately withdrawing her membership of the state church.
Challenged the decorum of the day
Hansteen held a series of lectures in Kristiania, Copenhagen, and Stockholm at a time when it was considered sensational and inappropriate for women to speak publicly. She raised furore by going to cafes and conducting a social life that was considered immoral and indecent for women of her class and background at the time.
Honorary member of Norwegian Women's Association
She was bold; she dared challenge the establishment, and she was met with mockery and laughter. For nine years, she lived in America, finding Norway too stifling, but continued to write articles for Norwegian papers, and on her return to Norway in 1889 she was hailed as a true pioneer of the new women's rights movement. On her 80th birthday in 1904 she was appointed honorary member of The Norwegian Women's Association. In 1913, five years after Aasta Hansteen's death, women finally gained universal suffrage in parliamentary elections in Norway.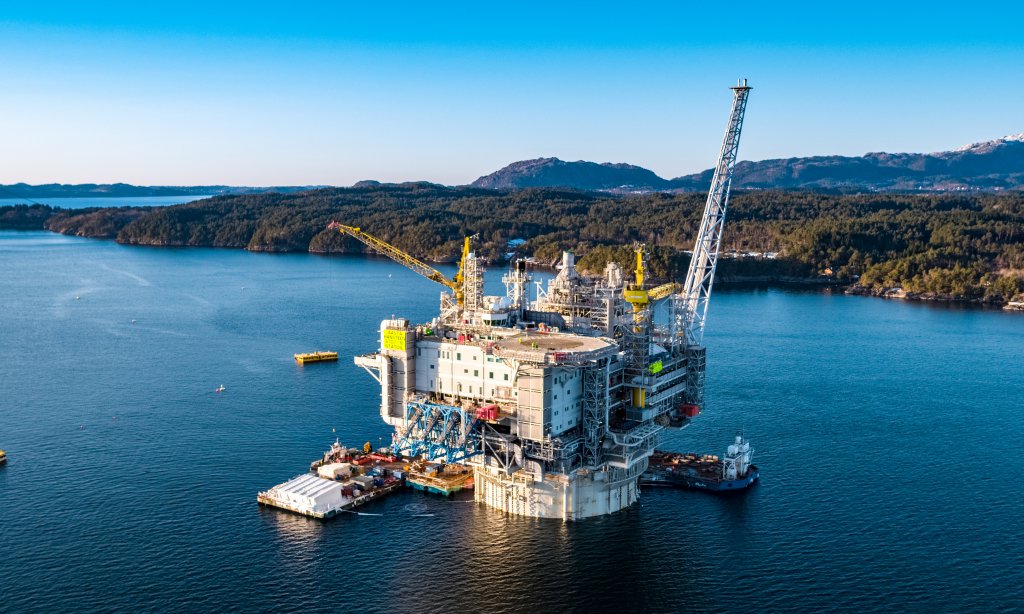 RECORD-BREAKING DIMENSIONS

And the Aasta Hansteen development has also challenged our norms. Deep water, far from shore, harsh weather… Most things are extreme about the Aasta Hansteen field—including the platform itself. A gigantic, floating column—literally a spar buoy—with a platform deck on top, connected to subsea templates in 1300 metres of water, where gas streams up from the reservoir.
This development would not have been possible without Equinor's extensive operational experience and the industry's technological development over time.
The Aasta Hansteen field has set many records. Never before has equipment been installed at depths of 1300 metres on the Norwegian continental shelf. Over a period of four summers, subsea templates, risers, pipeline connections and not least 17 suction anchors with a grand total of 42,500 metres of anchor lines. Now the wellheads are being installed at record depths. Everything is completed on the seabed, and waiting for the key player: Aasta Hansteen herself. 
POLARLED PIPELINE
The 482-km long pipeline, Polarled, will transport the gas from the Aasta Hansteen field south to Nyhamna in Møre and Romsdal. From there, the gas will be transported onwards to the European market. Polarled is equipped with several connection points en route so as to be able to collect gas from new fields.
The Aasta Hansteen platform is the first in Norway of its kind, and the largest in the world, weighing in at 70,000 tonnes. It's also the first in the world with a storage tank—because in the Aasta Hansteen field, there is not only gas—there is also condensate (a low-density mixture of hydrocarbon liquids).
Finally connected
At the yard in South Korea, the hull and platform deck were built side by side, but on this occasion, it was the hull that attracted the most attention. Because of its size, it was built lying on its side.
"Sinking" into an upright position
In the summer of 2017, the hull arrived in Sunnhordland in Norway. Then came the moment of truth in Klosterfjorden: the seacocks were opened, allowing lower part of the hull to fill with water, rising slowly into its vertical position as it did so. For the engineers, it was a moment of triumph: everything went according to plan. Now most of the enormous hull is hidden below water—for evermore.
The platform deck, or topsides, arrived on December 10th—fittingly enough, Aasta Hansteen's birthday—before being floated over the hull and joined together.
March 8th—a double celebration
We can only imagine what the woman who gave her name to the field would have thought of her steel sister. Hopefully she would have liked that we are looking back at her story and that she deserved to lend her name to a natural gas field. She was ridiculed in her own time; she was an annoyance that challenged the establishment.
On behalf of the women of Norway: Aasta Hansteen—thank you for taking on the fight for women's rights. Thank you for daring to lead. And thank you so much for daring to irritate. After all, it's that irritating grain of sand in an oyster that becomes the pearl.
Source: Aasta Hansteen. Store norske leksikon, SNL, the Norwegian language encyclopaedia.
 
If you'd like to receive an email whenever we publish Equinor stories, please sign up below: