Photo © with kind permission of Alina L'Ami
Look what happened when world chess champion Magnus Carlsen met an Equinor employee.

24 business leaders gathered to pit their wits against reigning chess world champion, Norwegian Magnus Carlsen. Among the players was a quiet, unassuming man with a hidden appetite for success: lead financial analyst Erik Fossan from Equinor.

On the other side of the table: The King of Chess.
A Grand Master from the age of the 13. Unbeaten world champion since 2013, winner of countless speed chess tournaments, and arguably the strongest player who has ever lived. A man who nurtures a ferocious desire to win. He checkmated Bill Gates in just 9 moves.
Magnus Carlsen is not your average Joe. 
"For me, it was finally an opportunity to play against Magnus," says Erik Fossan unexpectedly. "When he was working his way into the Norwegian elite, 2000-2010, I was busy with small children and very passive in chess. So I never got to meet him on the way up."

"So you were pretty keen on this match, then?"
"Yes! I really felt it was something I'd missed out on!"

Erik Fossan isn't your average Joe either. He's the former Norwegian speed chess champion, joined the ranks of Norway's elite players in the 90s, is a leading light in the children's chess scene in the Stavanger area, and has a personal FIDE rating of 2402. And he works for Equinor.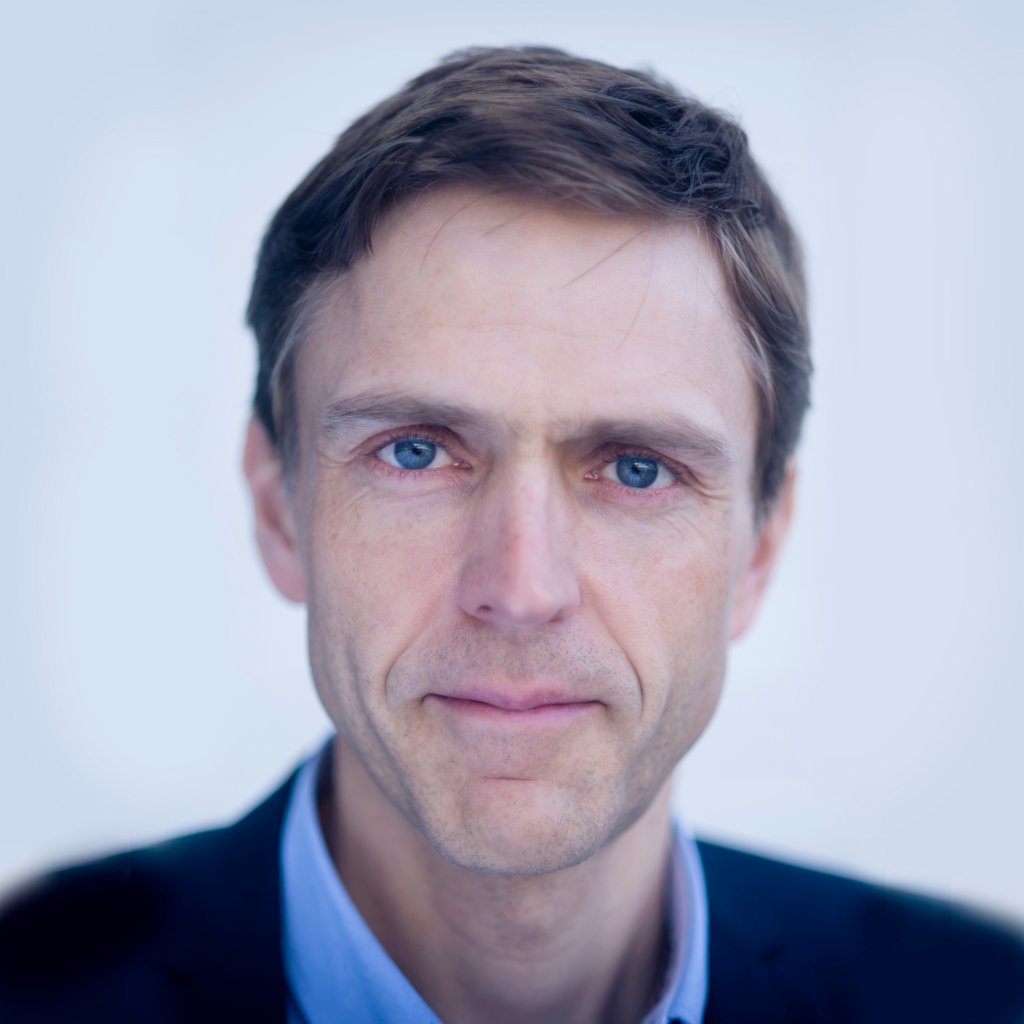 Before the match I wondered if I'd be able to focus. But as soon as we got started I was pretty oblivious to what was going on around me, enveloped in my bubble.
lead financial analyst, Erik Fossan, Equinor

In February 2017, Fossan travelled to Oslo to take part in Arctic Securities' "simul" exhibition match against Magnus with 23 invited leading chess players in the financial community. 
"Magnus has had many exhibitions like this in London and New York and so on, but no-one has managed to beat him in this kind of simultaneous play. He's very proud, you know, he doesn't like to lose," says Fossan with a smile.
As the match got underway, the other players started to fall by the wayside. As Magnus beat them one by one, pressure on the remaining players increased. But Fossan remained calm.
"I was pretty relaxed," he says in his west-coast Sandnes dialect. "And I even felt I had a reasonable chance of remis." For a second, his affable modesty barely conceals his own burning winner instinct. 
"Often, if you're the favourite, you feel greater pressure to perform. But in that setting, I felt that losing to Magnus would be no big deal, and if I managed to score a point, it would be great fun. So, there was little to lose and lots to gain," he says.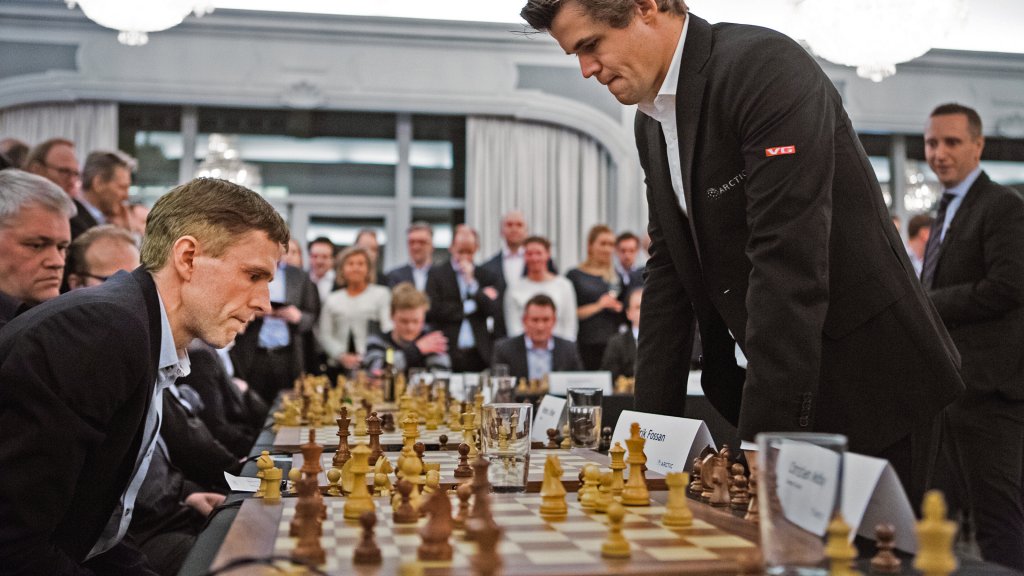 "While I was playing against Magnus I was oblivious to what was going on around me. Ahead of the match, I wondered if I'd be able to get into flow, because of all the hub-bub, but I did. I was keen, focused. As soon as we started playing, everything went quiet, apart from the TV commentator, and as the other players withdrew, he had interviews with them, but I was totally enveloped in my bubble."
But then, after 60 moves, something happened. In a moment, the atmosphere changed. "I saw him react, he kind of jumped, and I saw that he was trying to conceal his expression." Fossan goes on to explain:
"I had baited him with a pawn in the final phase of the game, and I knew that if Magnus took it, he would lose. It was a deliberate ploy; a honey trap. So, I was a bit surprised when Magnus took the pawn, and my first reaction was to think, "Oh no! I must have miscalculated!" And I started recalculating my moves, but in doing so, I glanced up and saw his face, and I knew that Magnus had realised his mistake. That's when I saw him jump."
Fossan is suddenly engaged, no longer reserved, telling his story as a rapid-fire stream of fragments. His burning enthusiasm for chess is infectious.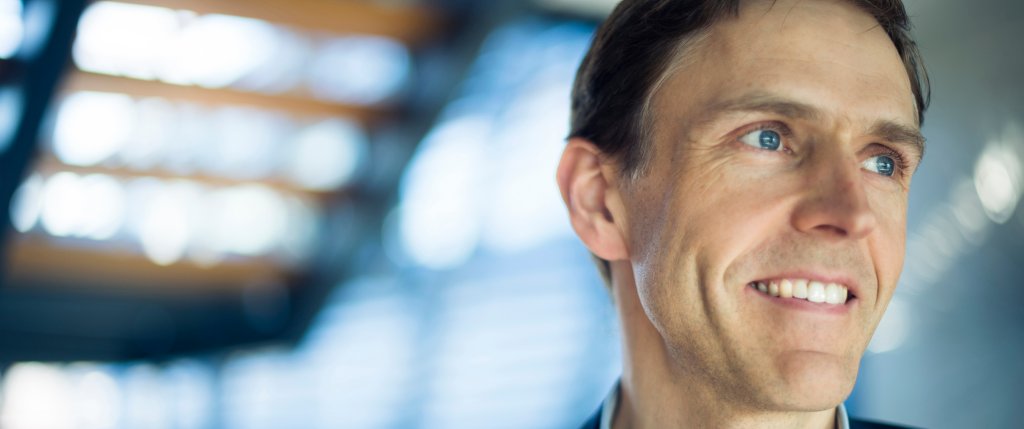 Erik Fossan
Photo Ole Jørgen Bratland
"I had a feeling of euphoria when I realised that I was going to beat the world champion. In my next move, I played my queen to b4 and check, and Magnus immediately conceded," he says in a matter-of-fact way. In fact, it was the first time Carlsen had been beaten in such a game. Afterwards, Erik met Magnus for a photo shoot.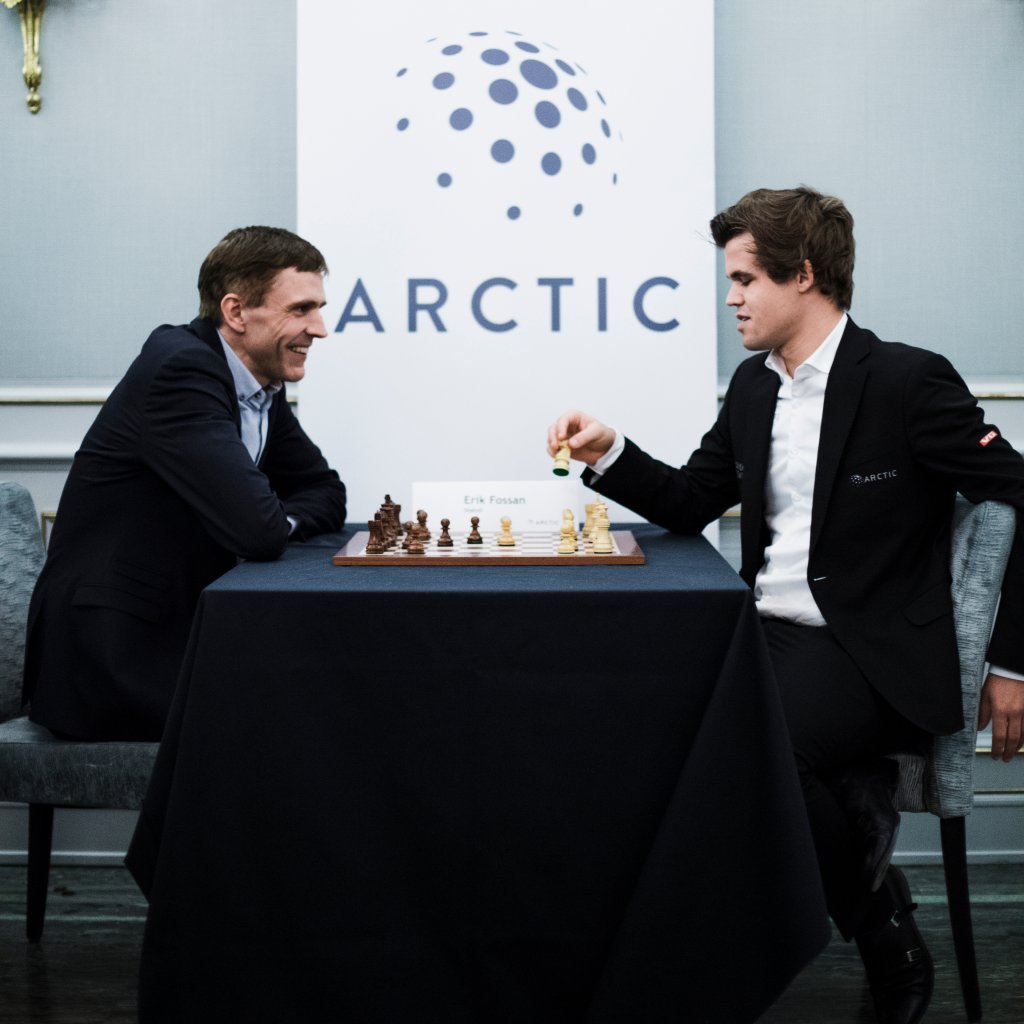 "It was typical Magnus, you know, because he still hadn't stopped thinking about the game. Even as we took the pictures, he just wanted to talk about the game. It was a bit surreal, sitting there and discussing the game you have played with the world champion! It's something you dream of as a chess player."
Applicable to business
At work at Forus in Stavanger, Erik helps manage 90 billion NOK for Equinor through Equinor's pension and insurance, together with his six colleagues. He believes that chess has helped him develop into an analytical and strategically-minded person.

"Throughout my life, chess has helped me develop strategic and analytical skills, and not least the ability to concentrate. A chess game can last 5-6 hours, and a moment's distraction can destroy hours of hard work."

Active for children's chess
For 11 years, he has helped build the chess community for children and young people in Stavanger, and has three sons who play chess actively. Fossan is concerned that children today don't get enough quiet time to develop their concentration and strategic thinking skills because of their addiction to social media. 
"I try to convey the importance of developing one's concentration skills to future generations through chess training for children," he says.

"As in chess, Equinor's job is all about playing the strategy correctly to get a competitive edge. One of the things I try most to inculcate in my students is the importance of taking the initiative and being the person controlling events, and in many business situations it's also important to be the leading party," says Fossan.
"It's all about surprising your competitor with your strategy first, and not letting yourself be surprised by theirs. If you're well prepared, you have an advantage in chess, which is very comparable with competitor meetings in business. It's easier to take the initiative if you are well prepared. It's also easier to get the edge when you're up to date on your knowledge, and be one step ahead of the competition," he says.
Given what Erik Fossan can do in his spare time, it makes you wonder what he's capable of in his day job.