Q&A with Torbjørn F. Folgerø, SVP and Chief digital officer 

Equinor generates vast quantities of data. Now we're accelerating our digitalisation efforts by establishing a Digital Centre of Excellence and launching a digital road map. The goal is to significantly increase our utilisation of data, sophisticated analytics and robotics.This will help us improve safety, reduce our carbon footprint and increase profitability. 
We talked to Torbjørn Folgerø to find out more.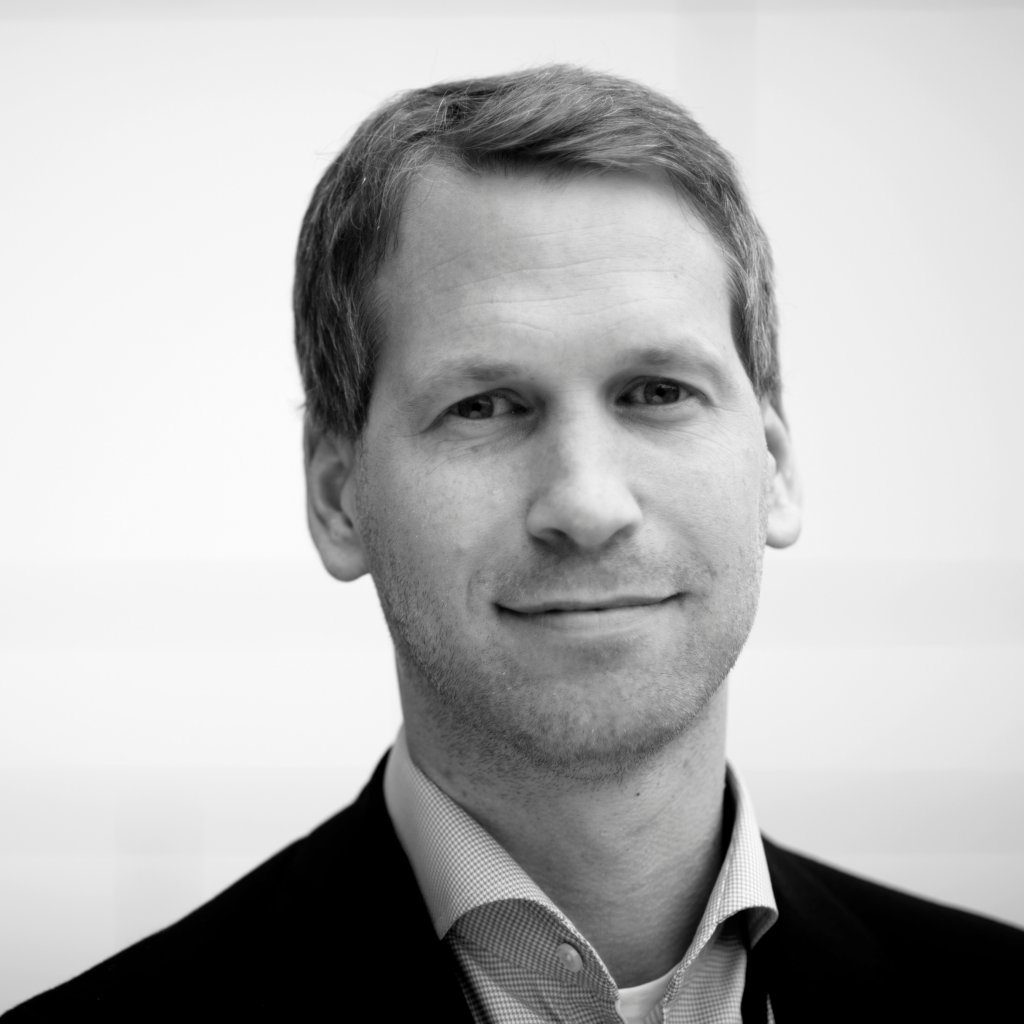 Name: Torbjørn F. Folgerø
Position: SVP and Chief digital officer , Equinor ASA
Education: M.Sc. Industrial economics from NTNU, MBA from ESADE Business school and Duke University
Employment with Equinor: Nine years
Leisure activities: Working out, reading books, and keeping updated on developments in society.  
Our operations generate huge quantities of data— in total more than 26 petabytes are stored in Equinor's data centres, equivalent to 50 times the US gene database. But our data growth has only just started. It's not unthinkable that the quantity of data will double every other year in the years to come. 

Of course, digital technologies are nothing new to Equinor. Technology has been used for several decades in our industry, automating and simplifying processes. Sophisticated sensors on drilling equipment and fibre optic cables for information sharing are already standard tools. How will Equinor utilize all this data? We asked Torbjørn Folgerø to explain. 
What is the effect of the sharp growth of collected data for Equinor, and how does digitalisation affect this?
Digitalisation affects the whole society, including global energy systems. Autonomous cars, the sharing economy and decentralisation of the electricity market will influence the future energy demand. Digitalisation will also change the way Equinor produces oil, gas and other energy. There are particularly three main drivers of digital technology in the future:
Sensor technology has developed quickly at the same time as costs have declined. As a result, industrial equipment is now increasingly designed with integrated sensor technology and intelligent software solutions built-in: what you might call a fusion of physical-digital. This increasingly enables us to collect more data, which in turn can be used for new purposes, for example helping to predict the need for maintenance on our equipment.

Data can be made much more accessible through cloud solutions, allowing us to share data more efficiently internally in Equinor and externally with our partners. Data storage costs have been reduced by more than 95% in the past decade.  
There is an exponential increase in processing capacity and artificial intelligence development. We now have the same processing capacity on our smartphones as all of NASA's combined computing when they put the first man on the moon in 1969. This has driven an accelerating development within machine learning and in the artificial intelligence area that enables more efficiently analysis of the large quantities of industrial data possessed by Equinor.

Today, we generate and analyse data for specific purposes, but we see a large untapped potential for utilising data across IT applications and organisational boundaries.

We have drilling data, operational data, subsurface data and supplier data, but we do not interpret them in an integrated way. Actions that involve the use of digital technology have normally been directed towards specific problems or opportunities in specific parts of our value chain.
Combining data and learning across our disciplines provides us with a better basis for decision-making, new business opportunities, and increased collaboration externally with our partners, suppliers and other lines of business.  Over the next few years, Equinor will spend NOK 1-2 billion on digital technologies, including integrating data company-wide in a much more seamless manner.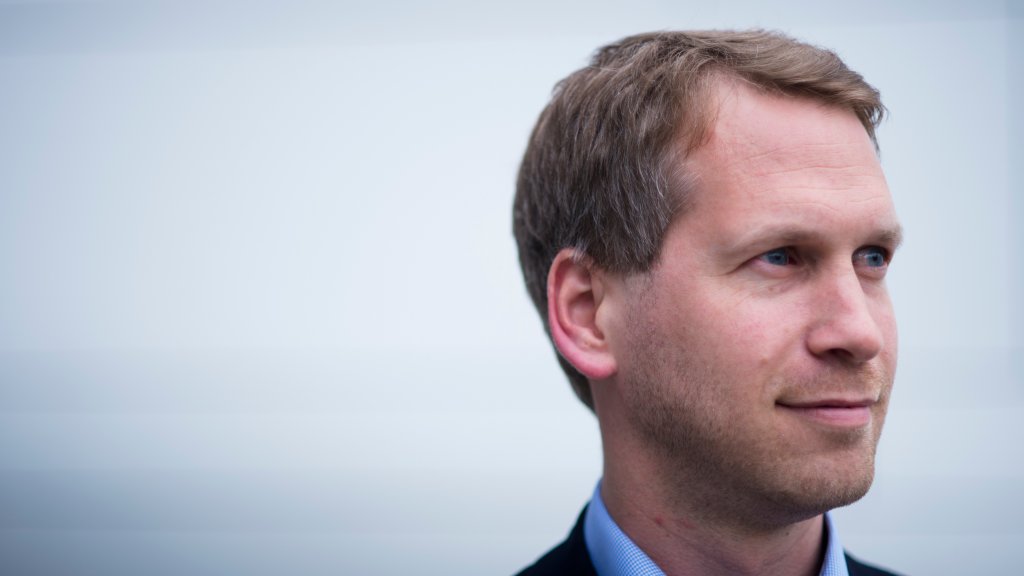 Our operations generate huge quantities of data—26 petabytes per year, 50 times the US gene database. It's not improbable that we will reach 2500 petabytes by 2030. 
Torbjørn F. Folgerø—SVP and Chief digital officer 
What effect does Equinor expect from this extensive digitalisation?
"Firstly, digital technologies will make it easier to perform sophisticated analyses of all types of data, ensuring that we always make optimal decisions. This applies to decisions on where to explore for new resources, how to enhance recovery from the reservoirs, improve the regularity of our facilities, and optimise trading. Secondly, digitalisation of our work processes will increase our work efficiency by reducing the time spent on manual and repetitive tasks. We thus get more time to perform value adding work. Thirdly, we see a potential within robotization and remote control of current physically demanding activities. This will have benefits in the form of improved safety for our employees, reduced carbon footprint and improved profitability."

Could you mention one big Equinor project that will be characterised by digitalisation?
"The production on the Johan Sverdrup field will account for 20 and 25 % of Equinor's total offshore production in the plateau period. In a project of this size, we must go to great lengths to maximise production, cut costs and ensure safety.  The project is a golden opportunity to focus on digitalisation from the beginning to the end of a new field. Interdisciplinary teams consisting of young digital minds have therefore been set up throughout the organisation, exploring all opportunities in the Johan Sverdrup project. This work has resulted in several new innovations, including work on a digital twin."

A digital twin? Please explain!
"Leveraging all of the sensors on the physical platform we can develop a virtual real-time version of the installation in our computer system. Rather than producing drawings that get outdated, the sensors make it easy to continuously update the model. Thanks to the digital twin Statoil will also have full control of things happening at Johan Sverdrup at all times, and the analytics tools make it easy to generate data on a consecutive basis."

What are the greatest threats to successful Equinor digitalisation?
"Firstly, we must be curious and open to new ideas outside the company. Although we are recognised as a technology leader in the energy business, we must be humble and see the value of learning from and teamworking with other players, both in and outside our own line of business. Secondly, digitalisation is not just about new technologies, but also about changing the way we work. We must ask ourselves how we can work more efficiently and how we can make better decisions by means of digital solutions.   Thirdly, we must take a different approach to digital projects than to traditional oil and gas projects. We must experiment and pilot, dare to try and learn from our mistakes. We are exploring how parts of the working method used by software developers can be adopted by an oil and gas company."

Does this basically mean that Equinor must speed up?
"Risk assessments, good preparations and long-term investments are fundamental to Equinor business. This will also be true in the future. At the same time the intervals are much shorter in a digital world. If we spend two years testing new analytics tools and new data algorithms we will fail. We must think big, start small and scale fast."

Will Equinor tackle these challenges with the existing staff, or will you need to add new talents?
"Equinor aims to be a global leader within our core areas. We are well prepared for this, with many competent employees, and we will also recruit new employees. We have established a Digital Centre of Excellence, which will consist of new and existing employees. We wish to attract world-class talents within data analysis, machine learning, artificial intelligence and software development. We aim to work with the best. If you want to join this team and play an important and active part in developing tomorrow's energy systems, we would love to hear from you."