KONGSBERG and McKinsey & Company join Techstars Energy Accelerator in partnership with Statoil
January 22, 2018 20:42

CET
| Last modified January 22, 2018 20:49 CET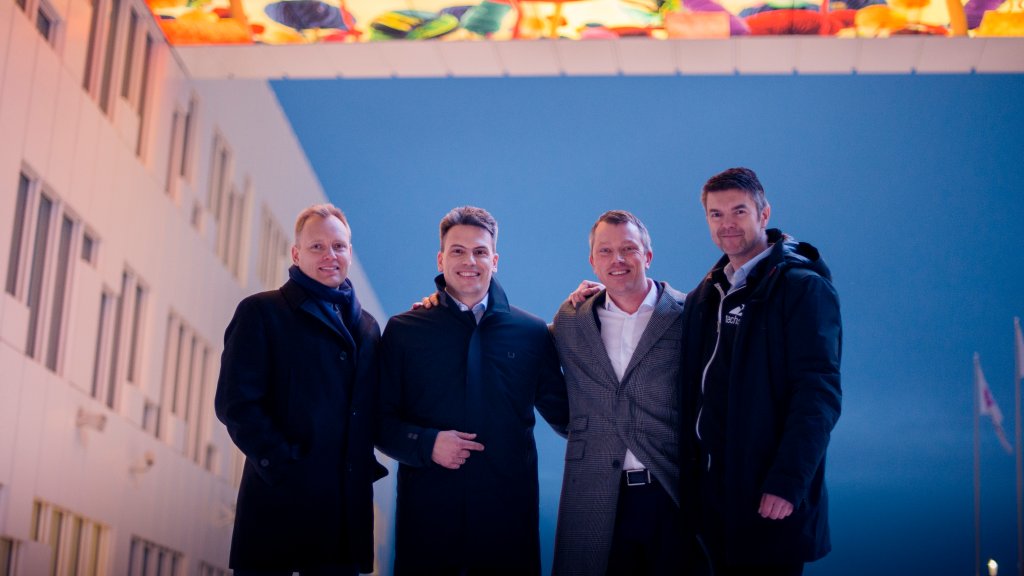 Oslo, January 23rd 2018 – Statoil and Techstars today announce that KONGSBERG and McKinsey & Company will join the Techstars Energy Accelerator partnership. #techstarsenergy is a global mentor-driven accelerator for innovators and entrepreneurs aspiring to shape the future of energy. The partners also announce the official theme for the accelerator as "Energy Platforms for the Future."

Last September, Statoil and Techstars announced a partnership to create Techstars' first energy-focused accelerator and over the coming months, world leading start-ups, innovators and entrepreneurs will compete to participate in the accelerator. The partners are looking for solutions within oil and gas, new business models, digitalisation and renewables as well as concepts that will enable energy platforms for the future.
"Statoil's vision is to shape the future of energy. To succeed, collaboration is key. That's why we are excited to work together with innovators and entrepreneurs. We are pleased to welcome new partners to further support and strengthen the accelerator", says Jens Festervoll, Statoil's Corporate Liason for Techstars.
The accelerator will consist of ten companies and will be hosted in Statoil's Oslo offices with close access to Norway's world-class energy-technology industry. A global network of experts from the partnering companies and Techstars will mentor the ten companies.
"McKinsey has one of the world's largest teams of energy practitioners, and we have one of our five main knowledge centers in Norway. Inviting innovators and entrepreneurs from all over the world to leverage this global network of professionals, and help develop the field of energy, is a great initiative. We look forward to help grow these aspiring companies and will offer our global network of experts every step of the way," says Anders Brun, Partner, McKinsey & Company
"Digitalisation holds great potential for the energy industries. KONGSBERG is proud to join the accelerator to support and mentor the innovators who will contribute to this on-going transformation," says Jørn Seglem, Senior Vice President, KONGSBERG.
Techstars Energy Accelerator in partnership with Statoil will open applications on February 19th and close on May 13th. Following a selection process, the accelerator starts on September 10th.
"We very much look forward to recruiting the first cohort of innovators together with our partners Statoil, KONGSBERG and McKinsey & Company. Companies working on a solution in oil and gas, new business models, digitalisation, renewables or anything that is enabling energy platforms for the future, are encouraged to apply," says Audun Abelsnes, Managing Director, Techstars Energy.

10 companies selected in every programme from hundreds of applicants globally
Successful applicants are typically teams from 2-20+; range from pre-product/pre-revenue to $millions in revenue; pre-seed, seed or series A+
Accepted companies receive up to USD 120,000, the full programme and access to the Techstars and partner networks
Teams aim to compress two years of work into 13 weeks
To learn more visit us at www.techstars.statoil.com
About Statoil
Statoil is a Norwegian-based energy company with operations in more than 30 countries. Since 1972 we have explored, developed and produced oil and gas on the Norwegian continental shelf, where we are a leading operator. From the early nineties we have built a global business, with strongholds in Europe, Africa, North America and Brazil. We create value through safe and efficient operations, innovative solutions and technology.
About KONGSBERG
KONGSBERG (OSE ticker: KOG) is an international, knowledge-based group delivering high technology systems and solutions to clients within the oil and gas industry, merchant marine, defense and aerospace. KONGSBERG has 7,000 employees located in more than 25 countries and total revenues of NOK 15.8 billion in 2016. Follow us on Twitter: @kongsbergasa and @kognifai.
About McKinsey & Company
McKinsey & Company is a global management consultancy firm that serves leading businesses, institutions, governments, and not-for-profits. We help our clients make lasting improvements to their performance and realize their most important goals. Our 12,000 consultants and nearly 2,000 research and information professionals form a single global partnership focused on client impact.
About Techstars
Techstars helps entrepreneurs succeed. Through the Techstars Worldwide Entrepreneur Network, founders connect with other entrepreneurs, experts, mentors, alumni, investors, community leaders, and corporations to grow their companies. Techstars operates several divisions: Techstars Startup Programs, Techstars Mentorship-Driven Accelerator Programs and the Techstars Venture Capital Fund. Follow us on Twitter: @techstars.