Beacon Wind is planned for an area of 128,000 acres in federal waters approximately 60 miles east of Montauk Point and 20 miles south of Nantucket. When complete, Beacon Wind will provide reliable, renewable power to over a million households in the Northeast.

Beacon Wind is a 50-50 partnership between Equinor and bp, operated by Equinor, and is a key contributor to our strategic position in the U.S.  
Want to stay informed or get involved? Please sign up for our Beacon Wind email list and we'll send you the latest. You're not required to include your address, but if you do, we can be sure to send you updates relevant to you and your community.
How are we working together with fishing communities?
We're proud to support the fishing industry. Find out more in the video above.

Scout boats like the Rayda Cheramie help with locating fishing gear during survey activities. By providing this work to fishermen, we're able to draw upon their expertise to support safe survey activities, which help to inform the responsible development of offshore wind.
We're proud to support the fishing industry, getting them involved to assist with project developments and see this as a win-win, because collaboration with fishing communities and other ocean users is so important to co-existence with our growing industry.
Information for mariners
We are committed to coexistence with commercial and recreational stakeholders, and aim to avoid or minimize impacts on fishing throughout all phases of the project life-cycle.

We are consulting with fishermen from Massachusetts to New Jersey to receive their valuable feedback.
Here's how to contact us with fishing inquiries and information for mariners on vessel movements.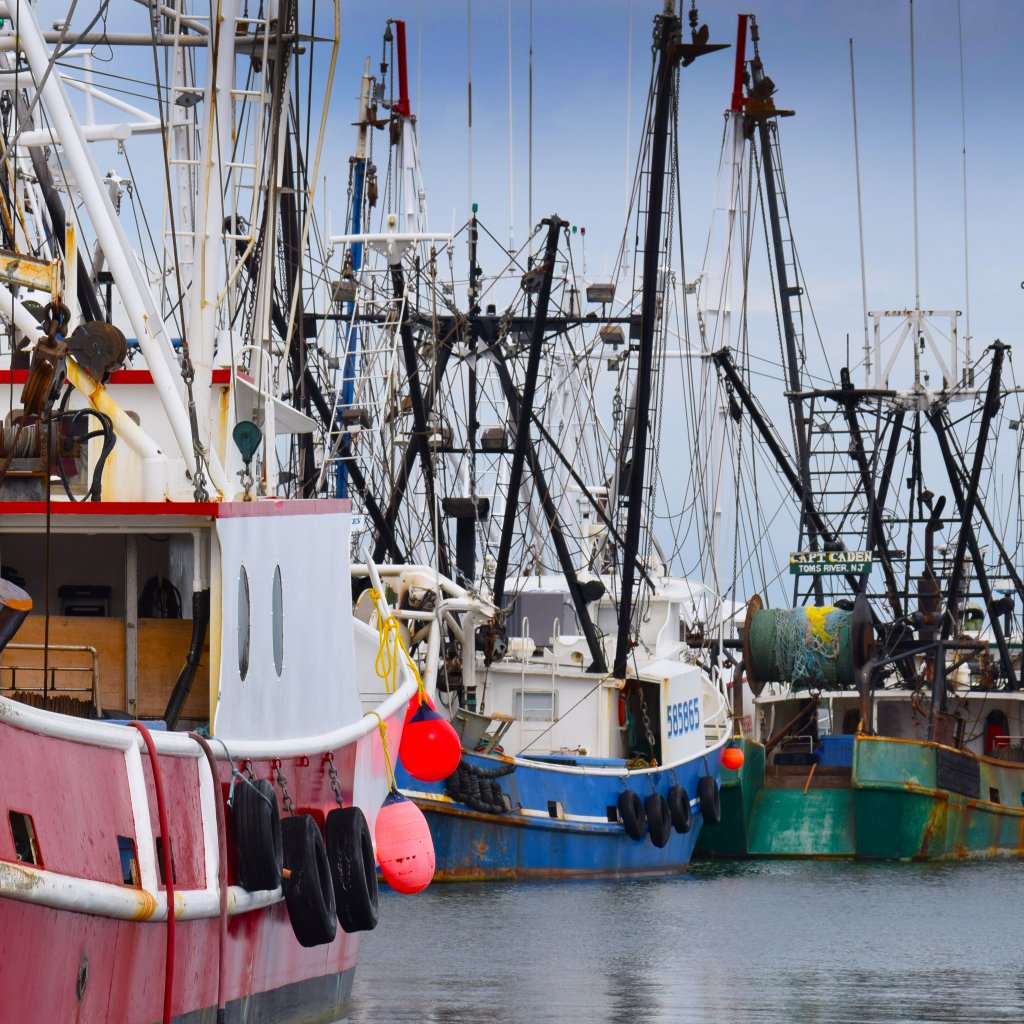 Equinor selected for largest-ever US offshore wind award

11/12/2020
Equinor Backing Port of Albany to Host Nation's First Offshore Wind Manufacturing Facility

10/20/2020
Equinor ready to expand offshore wind in New York and invest locally.
09/10/2020
Equinor partners with BP in US offshore wind to capture value and create platform for growth.
06/22/2020
Offshore wind leaseholders release statement on BOEM's SEIS
Stamford, CT, 06/02/2020
Equinor announced the official name of its wind project off New England coast.
12/14/2018
Equinor acquires offshore wind lease outside Massachusetts
Beacon Wind in brief:
In early 2019 Equinor successfully secured Lease OCS-A 0520 – Beacon Wind – offshore New England for 135 million dollars in the Department of the Interior's Bureau of Ocean Energy Management lease auction
Equinor initiated state-of-the-art aerial wildlife surveys in December 2019
Equinor is committed to responsible offshore wind development. Beacon Wind will undertake a robust review process to secure all necessary permits for the project over the next 5-7 years
Beacon Wind will undertake geophysical and geotechnical surveys to gain information about seabed features, geological conditions, presence of hazards, and other features of the lease area.
In 2020 Equinor entered into an agreement with bp to sell 50% non-operated interests in the Empire Wind and Beacon Wind assets. Equinor will remain the operator of the projects in these leases through the development, construction and operations phases.
bp's acquisition of the interests in Empire Wind and Beacon Wind has an effective date of 1 January 2020 and is expected to close in early 2021, subject to customary conditions including purchase price adjustments and authority approval. 
We will provide generation capacity of 1,260 megawatts (MW) renewable offshore wind power from Empire Wind 2, and another 1,230 MW of power from Beacon Wind 1 – adding to the existing commitment to provide New York with 816 MW of renewable power from Empire Wind 1 – totalling 3.3 gigawatts (GW) of power to the State. 

Environmental and social impact
We are committed to best practices to mitigate environmental and social impacts from the development of renewable energy in the lease area. We believe in the cooperative coexistence of offshore wind development with wildlife and other marine industries.
Beacon Wind is conducting many environmental studies to learn how to best coexist with marine life and birds in the lease area. We are committed to sharing our data with the public.