Gold Class sustainability rating
January 29, 2008, 11:14 CET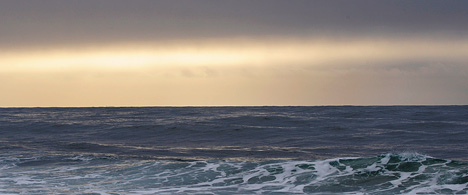 (Foto: Harald Pettersen)
The yearbook is published by PricewaterhouseCoopers and the independent asset management company SAM, which specialises in investment counselling and analyses of companies that document sustainable performance based on a wide range of economic, environmental and social criteria. SAM also conducts the analyses for the annual Dow Jones Sustainability Index.

"StatoilHydro's top rating in the survey is due to systematically good performance within each of the economic, environmental and social dimensions. This shows that StatoilHydro's sustainability efforts in all parts of its business are recognised," says Willy Egset, head of social responsibly in StatoilHydro.
StatoilHydro was identified as a SAM Gold Class company within the oil and gas sector together with the Spanish oil and gas producer Repsol and the French company Total. StatoilHydro got the highest rating of these as a SAM Sector Leader.
The annual report emphasises that companies that aim for long-term profitability within the oil and gas industry are dependent on access to new resources. It is also important to keep costs down. At the same time the analysts responsible for the study emphasise good management of the environment, health, safety and social issues as important competitive advantages when the exploration activities move into new remote and sensitive areas.
In the environmental area the annual report points out that the carbon (CO2) challenges will be on the top of the agenda in times ahead and companies that actively capture business opportunities that reduce the carbon problem will have a competitive edge in the future.
The SAM rating reflects StatoilHydro's results on the Dow Jones Sustainability Index, where Statoil has been rated as number one for four consecutive years.