Sustainability report for 2007 published
April 10, 2008, 13:29 CEST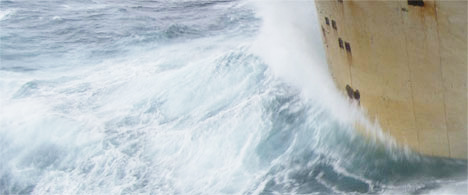 The sustainability report presents the company's results and ambitions related to the environment and climate, social responsibility, health, safety and H.R. policy.
Entitled "Going north", the sustainability report contains feature articles focusing on the far north, particularly the Norwegian and Russian sectors of the Barents Sea, and Canada.
"As an industry, we live on top of the global stress zone where the need for secure and adequate energy supplies rubs up against the climate challenge. The climate issue represents both a challenge and an opportunity. Its challenge is to reduce greenhouse gas emissions. Its opportunity is the commercialisation of more environment-friendly solutions and products. We are constantly challenged over the footprint we leave as an energy company. In coming years, our competitiveness will be influenced by our industrial response to the climate challenge," chief executive Helge Lund says in the preface to the annual report.
The sustainability report will this year be presented on the web with extensive use of pictures, film and animations. The 2007 online sustainability report is more comprehensive than ever.
The printed version, which is shorter than the online version, will be available from 25 April.