New North Sea discovery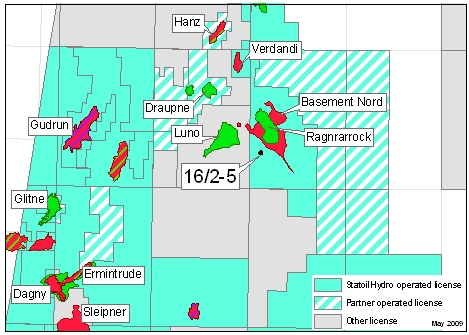 Gas and oil with associated condensate were found in rocks interpreted to be Jurassic or Triassic/Permian.
An exploration well proved gas and oil about 6.5 kilometres further north in the autumn of 2007, and the latest discovery probably forms part of the same hydrocarbon system.
Preliminary estimates put total recoverable gas resources in these two finds at three to 10 billion standard cubic metres (scm).
More detailed studies of collected well data will be needed to evaluate the resources and determine further activity around the discovery.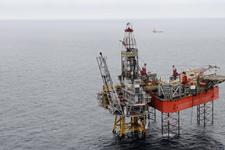 West Epsilon (right) drilled exploration well 16/2-5 in the North Sea. It is seen here connected to the Huldra platform. (Photo: Harald Pettersen)
"This represents a new and exciting play," comments Noralf Steinsland, StatoilHydro's licence manager for the North Sea.
"It increases opportunities for further discoveries in a mature area where we have strengthened our position through new licences and farm-ins."
The discovery well was drilled from the West Epsilon rig to a vertical depth of 2,324 metres beneath the sea surface, in waters 109 metres deep. It will now be permanently plugged and abandoned.
In addition to StatoilHydro, with a 40% holding, the partners in production licence 265 are Petoro with 30%, Det Norske Oljeselskap with 20% and Talisman Energy Norway with 10%.