Nominating four artists
September 9, 2009, 17:01 CEST
The StatoilHydro art award is a biennial award, the purpose of which is to stimulate and recognise talented young artists working in Norway (or Norwegian citizens working abroad) and enable them to develop their art. Worth NOK 500,000 (EUR 58,000 / USD 83,000) it is the largest art award in Norway.
Independent jury
The nominees have been selected by an independent jury of five, chaired this year by the internationally acclaimed Norwegian artist and professor Olav Christopher Jenssen. The other members of the jury are Solveig Øvstebø, director of Bergen Contemporary Art Centre, Bergen, Norway, Øystein Ustvedt, curator at the National Museum of Art, Architecture and Design in Oslo, Norway, Caroline Ugelstad, curator at the Henie-Onstad Art Centre, Bærum, Norway and Göran Christenson, director of the Malmö Art Museum, Malmö, Sweden.
"It's a great pleasure to present these four nominees on behalf of the jury. They represent a very promising generation of artists and they all have what it takes to handle an award like this," says Olav Christopher Jenssen.
This year the four nominees are Ida Ekblad (29), Marius Engh (35), Anawana Haloba (31) and Lars Laumann (34). They will be invited to show their work at the nomination exhibition, during which the winner will be announced. The exhibition opens at Kunstnerforbundet Gallery of Contemporary Art in Oslo, on Friday 27 November.
"Talent is important, but the determination and perseverance necessary to express it is perhaps even more important. We want to give new talents the opportunity they need to create the success stories of tomorrow," says Jens R Jenssen, senior vice president of corporate human resources and leader of StatoilHydro's art programme.
The art award is part of the StatoilHydro programme Heroes of Tomorrow which also recognises outstanding talents within education, classical music, rock and sport. The StatoilHydro art award was first awarded in 2007 to the young Norwegian artist Camilla Løw.
The nominees: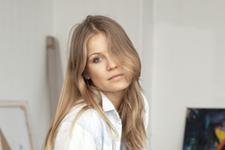 Ida Ekblad
(Photo: Tove Sivertsen)
Ida Ekblad
(born 1980 in Oslo, Norway) works in a variety of media, including painting, photography, sculpture, installation and collage. She studied at the Oslo National Academy of the Arts, Oslo, Mountain School of Arts in Los Angeles, USA and Central St Martins College of Art in London. She has exhibited in New York, Zürich, Paris, Milan and Oslo.
Marius Engh
(Photo: Caravaca Belmonte)

Marius Engh
(born 1974 in Oslo, Norway) produces idea-based installations in the form of sculpture-related objects and photography. He studied at the Oslo National Academy of the Arts, Oslo, and the Royal Danish Academy of Fine Arts in Copenhagen, Denmark. He has exhibited in Oslo, New York, Berlin, Brussels, Vienna, Paris and London. Engh is represented by the galleries STANDARD (OSLO) in Oslo, Norway, and Supportico Lopez in Berlin, Germany.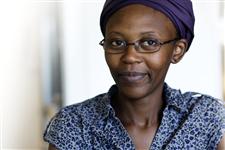 Anawana Haloba
(Photo: Lillian Jonassen)
Anawana Haloba
(born 1978 in Livingstone, Zambia) works primarily with sound, video and installations. She studied at the Evelyn Hone College of Applied Arts and Commerce in Lusaka, Zambia, the National Academy of Fine Arts in Oslo, Norway and the Rijksakademie van Beeldende Kunsten in Amsterdam, the Netherlands. She has exhibited in Oslo, Dakar, Venice, Sydney and Lusaka.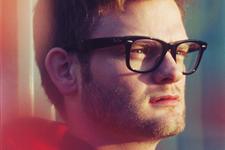 Lars Laumann, artist
(Photo: Benjamin Huseby)
Lars Laumann
(born 1975 in Brønnøysund, Norway) is a video artist. He studied at the Nordland College of Art and Film in Kabelvåg, Norway and the Oslo National Academy of the Arts, Oslo. He has exhibited in London, New York, Oslo and Paris. Laumann is represented by the gallery Maureen Paley in London.