Statoil signs inspection frame agreements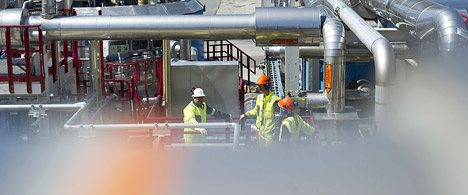 The Kårstø facility north of Stavanger. (Photo: Øyvind Hagen)
The agreements, which have duration of four years with two two-year extension options, will occupy 280 people during the period.
The agreements also apply to Kårstø and Kollsnes where Statoil, in its capacity as technical service provider, signs agreements on behalf of the operator, Gassco.
Aker Solutions has been awarded the largest assignments as they will be carrying out inspections on:
Gullfaks
Kristin, Åsgard, Heidrun, Njord
Kollsnes
Sture
Mongstad
Statfjord
This has a total value of around NOK 1.46 billion over eight years.

AGR Emiteam will carry out inspections on:
Kårstø/Draupner
Oseberg
Sleipner
Snorre
Troll
Brage, Heimdal, Huldra, Veslefrikk
Kvitebjørn, Visund, Grane
This has a total value of around NOK 747 million over eight years.

In addition, the Harstad based company, Noweco, has been awarded the contracts for Norne and Snøhvit, while Axess, which is headquartered in Molde, will carry out inspections on Tjeldbergodden. These contracts have a value of around NOK 46 and 36 million respectively.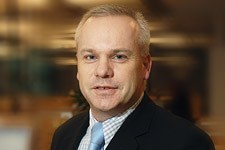 Anders Opedal, senior vice president of procurement in Statoil.
Stronger competition
Statoil wants to help maintain the diversity and competition in the market by separating the inspection contract from the more comprehensive maintenance and modification contracts for areas where this has not been done before, thereby allowing more companies to bid.
"We have opened up for stronger competition by including more pre-qualified companies," says Anders Opedal, senior vice president for the procurement cluster in Statoil. "In the end, it turned out that the current main suppliers were the most competitive after all."
Statoil is pleased to see that more companies participated in the competition for the contracts.
"By means of increased competition and the introduction of new suppliers, we believe that we can improve the quality while managing to maintain the right cost level," says Opedal.
It is the first time Statoil enters into this type of agreement following the merger with the oil and energy division of Hydro in 2008. Although previously there were several different types of agreements, they have now been standardised. This will enable Statoil to follow up the contracts in a more streamlined manner.