Contract for three new helicopters awarded
August 27, 2010, 17:06 CEST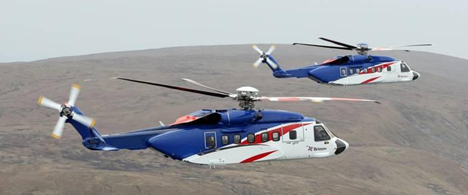 Sikorsky S92. (Photo: Bristow)
Taking effect on 15 January 2012, the contract involves the use of three brand-new Sikorsky S92 helicopters, in addition to a new hangar and office facilities at Flesland.
The contract has a value of more than NOK 2 billion.
"Statoil is thus secured helicopter capacity for a long time," says Kjell Kristoffersen, vice president of the operations and maintenance unit in Statoil. "This long-term agreement ensured good competition as several helicopter companies participated in the tendering process."
Replacing the helicopter fleet to the latest generation of helicopters fitted with the latest in safety equipment, is a harmonised strategy on the Norwegian continental shelf (NCS).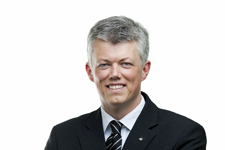 Hans Jakob Hegge, head of Statoil's operational development unit. (Photo: Helge Hansen)
"This contract has ensured that we are nearing our goal of replacing our entire helicopter fleet with the very latest in tested helicopter technology," says Hans Jakob Hegge, head of Statoil's operational development unit. "The transition to new technology is one of the most important measures to improve helicopter safety."
Statoil has flights from six helicopter bases along the Norwegian coast. The Bergen base is the largest and the only location with two helicopter contracts.
Two helicopter companies are currently contracted by Statoil on the NCS, Bristow Norway and CHC Norway. From 2012 Bristow Norway will fly Statoil personnel from Sola, Bergen and Hammerfest, while CHC Norway will fly from Bergen, Florø, Kristiansund and Brønnøysund.