Rune Bjørnson on the close of the gas year
October 5, 2010, 18:41 CEST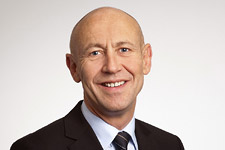 Rune Bjørnson, executive vice president for Natural Gas.
Bjørnson gave his reflections at the back of gas year 2009, which ended 30 September 2010.
Statoil has a solid gas portfolio. The majority of the gas volumes Statoil markets to Europe - about 80-90 % - are sold under long term contracts to large and solid European natural gas companies and utilities. Around 70 % of these volumes are indexed against oil. Bjørnson said that the company had gone through extensive discussions with some of its long-term contract customers to address the challenges in the market.
"In these discussions we have maintained the existing pricing formula, ie the oil-index for the majority of our volumes," Bjørnson said.
Statoil has also significantly reduced volumes exposed to new price reviews, he added, meaning that most customers cannot ask for price reviews until 2012. Long-term contracts are expected for many years to come to be the backbone of Statoil's total gas portfolio

Commenting on production in the Reuters-interview, Bjørnson confirmed that gas production would be lower than planned this year. Some production has been deferred until next year and forward to maximize the value of Statoil's total gas portfolio. The deferral is linked to the rising price curve going forward, reflecting the market expectations.
"We are postponing some production. It is less than we did last year, but will we have postponed volumes this year," he told Reuters.
Statoil maintains a robust market view foreseeing a gradual improvement of the gas market going forward and remains committed to its value driven gas strategy – prioritising value over volume.
- Another reason for the lower-than-expected production was that Statoil was not able to produce as much gas as anticipated at the Ormen Lange field offshore Norway. We were granted a lower production permit, said Bjørnson.
Bjørnson did not offer figures detailing the reduced production, but stated that although gas production will be lower than planned, Statoil is sticking to its 2010 overall production guidance of 1.925 million to 1.975 million barrels of oil equivalent per day.
The Reuters interview was published at 5.04 pm on 4 October 2010.