Vilde Frang Bjærke receives Statoil's classical music award
November 16, 2010, 09:55 CET
"It is an honour to receive Statoil's talent award for 2010. I would particularly like to thank the panel of judges. Statoil can proudly look back at 20 years of fantastic support for Norway's young classical music talents," Frang Bjærke says.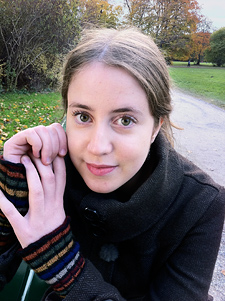 Fiolinisten Vilde Frang Bjærke
In spite of her young age Vilde Frang Bjærke has already made her mark internationally as one of our top violinists, excellent reviews coming her way worldwide.
She has played with great names like the London Philharmonic Orchestra and the violinist Anne Sofie Mutter, making her first appearance with the Oslo Philharmonic Orchestra at the age of 12.

Sought-after soloist

A sought-after soloist in concert halls in Asia, the US and Europe, Frang Bjærke received Spellemannsprisen in 2009 for her first CD featuring music by Sibelius and Prokofiev.
Former receivers of the classical music award include Ole Edvard Antonsen, Henning Kraggerud, Tine Thing Helseth and the current chair of the judging panel, Leif Ove Andsnes.

The Judging panel's citation read as follows: "Vide Frang Bjærle was this year unanimously selected for Statoil's talent award. She is a rare talent, and over the years she has developed into an exceptional stage personality. She is a violinist with a tone that carries to the farthest reaches of the large halls and interacts with the orchestra, and there is a presence and listening sensitivity in her violin playing that moves those listening to her perform."
Heroes of tomorrow
The grant is part of Statoil's "Heroes of Tomorrow" talent programme, supporting young performers within sports, culture and education. Statoil has supported musical talents since back in 1990, granting talent awards to promising performers within both classical and rhythmic music.
In addition to Andsnes, the judging panel consists of Anne Gjevang, casting director and acting head of the Norwegian National Opera and Ballet, and violinist Henning Kraggerud ,Øyvind Gimse, leader of the Trondheim Soloists, Rolf-Cato Raade, director, Nordnorsk Opera og Symfoniorkester AS and Eirik Birkeland, principal of the Norwegian Academy of Music.
"We wish to support the heroes of tomorrow, boosting their careers internationally. The winners of the talent awards allow others to enjoy their talents and show the way for other young people who may become the stars of tomorrow," says Statoil's Oddvar Høie.
For more information, contact:
Oddvar Høie, leader of brand management, Statoil, oddvah@statoil.com, +47-905 93 347.