Fruitful fields
February 15, 2011, 10:02 CET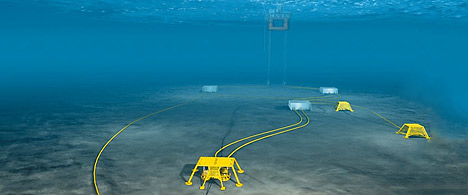 Illustration: The Vigdis subsea field in the North Sea.
They've worked hard and steadily on the seabed for years; Tordis since 1994, Vigdis since 1997.
They recently notched up an overall production of 100 million cubic metres oil, 629 million barrels. That's more than all the expected production on the Norne in the Norwegian Sea.
"Tordis og Vigdis really exemplify the productive importance of our subsea fields," says vice president Bente Aleksandersen, Statoil's head of operations for the Snorre, Tordis and Vigdis fields.
Tordis is tied to the Gullfaks C platform, and Vigdis to Snorre A. Like so many other subsea fields on the Norwegian continental shelf, these two help prolong the lifetime of the giant platforms and their pipelines by bringing them new resources.
About 35% of Norwegian oil and gas are derived from subsea fields.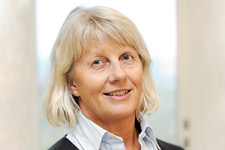 Bente Aleksandersen, Statoil's head of operations for the Snorre, Tordis and Vigdis fields.
More than expected
We have currently extracted 48% of the oil on Tordis and 38% of the oil on Vigdis. That's 300 million more barrels than was anticipated when the developments were planned. But Statoil's ambition is to extract even more:
"Our ambition is to extract a total of one billion barrels, which amounts to 159 million cubic metres of oil. We are now looking producing from these fields right up to 2030," says Aleksandersen.
The growth is partly due to our expectation of making small new discoveries, partly to the drilling of new wells, and partly to the maintenance of current wells, in addition to other measures designed to increase the rate of recovery.
"Vessels for light well intervention have made it easier and cheaper to maintain wells," says Aleksandersen, who explains that it's no longer necessary to use large rigs to carry out such tasks.
The daily rate for a well intervention vessel is less than half the cost of a rig.
In addition, new four-dimensional seismic has been collected. This gives us a much better basis for identifying the best possible location of new wells. The Tordis and Vigdis licence has already secured the drill rig Bideford Dolphin until 2014.
It will drill new wells on the fields, in addition to drilling on Vigdis North-East, which is currently at the planning stage.

Silver jubilee
This year it's 25 years since Statoil placed its first template on the seabed, on Gullfaks. Since then there have been many subsea fields.
Some send their production to a land-based plant, such as Snøhvit and Ormen Lange, others are satellites that send oil and gas to the platforms.
"In many cases subsea installations enable oil and gas to be extracted where it previously would not have been profitable to do so. They therefore allow us to better utilise the resources on the Norwegian continental shelf," says Roald Sirevaag, head of subsea technology and diving in Statoil.