More gas at Snøhvit
January 27, 2012, 16:28 CET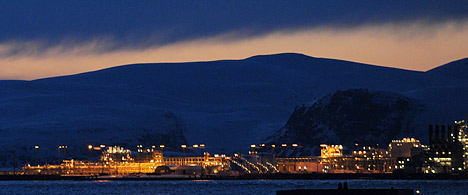 Hammerfest LNG plant at Melkøya. (Photo: Harald Pettersen)
Production experience from the field has proven that it is possible to produce more gas from the reservoirs than previously assumed.

The adjustment corresponds to an increase of 125 million barrels of oil equivalents in relation to the resource estimate that was prepared in the plan for development and operation (PDO), and is equal to about half of a Luva or Skrugard discovery.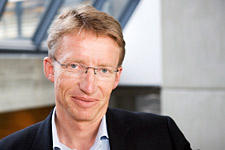 Øivind Nilsen. (Photo: Hild Bjelland Vik)
"I think it is very encouraging that, through work on the field, we can increase the resource estimate for Snøhvit. The increase is important for the potential development of our activity in the Barents Sea," says Øivind Nilsen, production vice president for Hammerfest LNG.
"We will continue the work with reserve development and hope that we can further increase the recoverable reserves in the field through measures for improved recovery (IOR) in the future."
When the PDO was submitted, the recoverable resources were estimated at 190 billion cubic metres of natural gas and 18 million cubic metres of condensate.
The Snøhvit owners have started assessing whether and potentially how the total gas export from the Barents Sea can be increased. Such expansion will either take place through increased LNG production capacity or through an export pipeline.
A decision regarding the concept for such an increase is planned for the second quarter of 2012. An investment decision for potential LNG capacity expansion is thus expected in 2013.
The fields that deliver gas to Melkøya are Snøhvit and Albatross, and the Askeladd field will also be developed for gas production. The first gas discovery here was made in 1981. The fields have been operational since August 2007 and produce about 13,000 tonnes of LNG daily from nine wells.
The partners in Snøhvit are Statoil (operator - 36.79%), Petoro (30%), Total E&P Norge (18.40%), GDF SUEZ E&P Norge (12%), and RWE Dea Norge (2.81%).
Snøhvit is the first gas development in the Barents Sea. With no installations on the sea surface, large volumes of natural gas are transported onshore and cooled at Hammerfest LNG on Melkøya, the world's northernmost and Europe's first LNG export facility.