New exploration well confirms Peregrino South oil discovery
October 24, 2012, 17:10 CEST
The results confirm the significant potential in the Peregrino South in the exploration well that was completed in April 2011. The objectives of the appraisal well were to confirm the previous volume estimate for the Peregrino South discovery and secure an optimal development solution for the Peregrino Phase II development.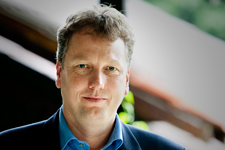 Kjetil Hove, Statoil's country president in Brazil.
The appraisal well encountered approximately 85 metres of high-quality oil-filled sandstone reservoir in the Carapebus formation supporting the current subsurface model. Net pay in the well was more than 70%.
"This confirms our positive view on the Peregrino area and will form an important basis for the Peregrino Phase II development. We will now continue to work toward a final investment decision to develop this new oil discovery," says Kjetil Hove, Statoil's country president in Brazil.
The Peregrino field is located 85 kilometres offshore Brazil in the Campos basin at about 100 metres of water depth in licenses BM-C-7 and BM-C-47. Statoil holds 60% ownership and the operatorship of the field and Sinochem the remaining 40%.
The Statoil-operated Peregrino field includes two drilling and wellhead platforms and a large floating production, storage and offload unit (FPSO). Oil production from the Peregrino field started in April 2011, and the field is currently one of the largest producing offshore oil fields in Brazil.
In February 2012, Statoil made the high-impact Pão de Açúcar discovery together with operator Repsol Sinopec and partner Petrobras in block BM-C-33, positioning Statoil as an important long-term operator and partner in Brazil's attractive and growing oil and gas industry.