Contract for Dagny topsides awarded
February 18, 2013, 09:04 CET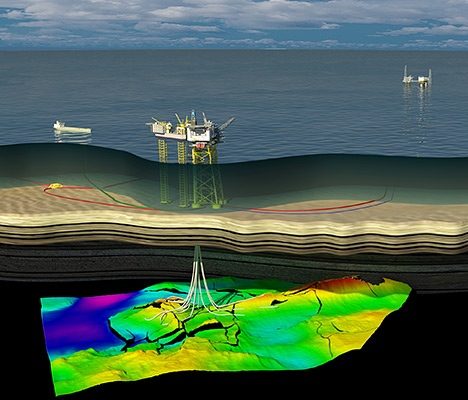 Dagny field illustration, with the Sleipner field in the background.
Daewoo Shipbuilding & Marine Engineering (DSME) has been assigned to design and construct the topsides for the Dagny platform in the North Sea.
Aker Solutions in Stavanger and Oslo, Norway and Kuala Lumpur, Malaysia, will be close partners in the detailed engineering services and offshore hook-up and commissioning.
The award has taken place in wide international competition among pre-qualified suppliers. The offshore supplies market has shown a great deal of interest in the Dagny project.
Statoil has briefed the industry extensively and held contact meetings with large and smaller suppliers to clarify expectations and ensure that different bidders are familiar with the expertise available in the market.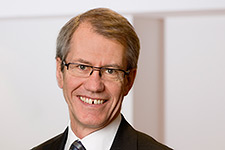 Jon Arnt Jacobsen, Statoil's chief procurement officer.
"We feel confident that the supplier we have chosen for the main contract can deliver on time, cost and quality," says Jon Arnt Jacobsen, Statoil's chief procurement officer.
"They will work with a solid engineering team from Aker Solutions. We note that there are several alliances between different international players in the bids we receive now, when both Norwegian and international suppliers are main contractors."
The contract comprises detailed design, procurement, engineering services, construction, hook-up and commissioning. The assignment will begin immediately and will be completed in the first quarter of 2017.
"We're putting strong emphasis on avoiding late changes to the design and experienced Statoil personnel will follow up the deliveries in all phases," says Jacobsen. "We're also drawing on experience from other projects in Norway and internationally."
The contract award is subject to approval of the project by the Norwegian authorities, expected in the first half of 2013.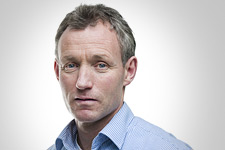 Ivar Aasheim, senior vice president for field development on the Norwegian continental shelf.
At the end of 2012 Statoil and its partners in the Dagny field submitted a plan for development and operation (PDO) to Norway's Ministry of Petroleum and Energy. Investments in the Dagny development are estimated at NOK 31 billion (current money).
"Dagny is one of Statoil's new, major developments with an estimated 225 million barrels of oil equivalent," says Ivar Aasheim, senior vice president for field development on the Norwegian continental shelf.
"This shows how important it is to explore and develop fields in mature areas with infrastructure in place. This field development is tied to Sleipner and will help to extend its lifetime for many years to come."
Mærsk Drilling was awarded the contract for production drilling on Dagny in 2012. In January 2013 it was announced that Heerema Vlissingen was to build Dagny's platform jacket.
The contract for pipe-laying has been given to Allseas. Based on design studies performed by various Norwegian and international suppliers, the contracts for a floating storage and offloading unit (FSO), marine operations and tie-ins will be awarded in the course of this spring.
Aker Solutions has also been awarded the contract for tie-in modifications on Sleipner which will receive gas from the Dagny field. The contract for building the living quarters will be awarded by DSME.