Odfjell Drilling to provide platform drilling on Mariner
April 10, 2013, 13:01 CEST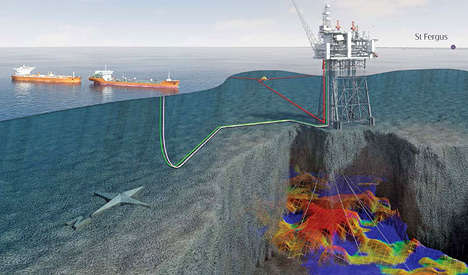 Illustration of the Mariner field.
"Mariner is the largest new offshore development in the UK in more than a decade. Over its lifetime the project will generate jobs and substantial ripple effects for UK and the Aberdeen region. This contract award is an example of that," says Morten Ruud, vice president, Western Europe, in Development and Production International in Statoil.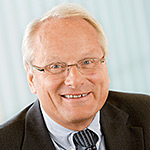 Morten Ruud, vice president, Western Europe, in Development and Production International in Statoil.
The contract has been awarded to the UK-based company Odfjell Drilling, which is well established in the Aberdeen oil and gas community.
Odfjell Drilling will perform drilling services, maintenance of the drilling facility and drill pipe logistics for the Mariner field development, with options also on the Bressay field development.
Casing, tubing running services and modifications to the drilling facility is also optional in the contract. The contract duration is four years from November 2016 plus 3x2 years options. The contract has an estimated value of GBP 160 million.
The Mariner platform is currently under construction and the drilling start is scheduled for November 2016. Odfjell Drilling will provide engineering and commissioning services to Statoil under the construction and start-up phase of the field development.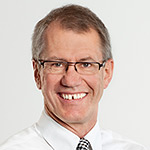 Jon Arnt Jacobsen, chief procurement officer in Statoil,
"We have had extensive contact meetings with potential major suppliers and sub-suppliers in the procurement process and we have openly communicated the possibilities for and expectations to the supplier industry," says Statoil chief procurement officer Jon Arnt Jacobsen.
The UK government's Department of Energy and Climate Change (DECC) has approved the field development plan put forward by Statoil and its partners for the Mariner heavy oil field. The project entails investments of more than GBP 4.7 billion.
Statoil expects to start production from Mariner in 2017, and the field is expected to produce for at least 30 years. The average production is estimated at around 55,000 barrels of oil per day over the plateau period from 2017 to 2020.