Fram H-North and Svalin C production begins
September 10, 2014, 09:30 CEST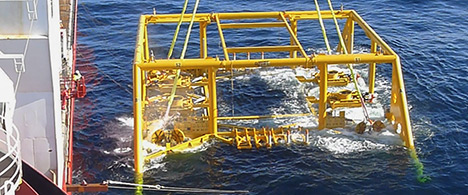 Svalin C template
Statoil's fast-track development projects are increasing the company's and partners' oil and gas production through a combination of standardised subsea development solutions and utilisation of infrastructure in a manner which helps extend the lifetime of existing fields.
Production start-up on Fram H-North and Svalin C marks the eighth and ninth fast-track development projects for Statoil.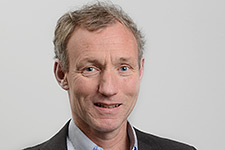 Ivar Aasheim, Statoil's head of field development on the Norwegian shelf.
"Together with partners, authorities and suppliers we have been able to develop standardised technical solutions and methods of interaction that yield increased production from the Norwegian shelf," says Statoil's head of field development on the Norwegian shelf, Ivar Aasheim.

"We have achieved a lot with regard to costs, development time and HSE. These are good experiences we will benefit from in Statoil's efforts to increase competitiveness and a long-term sustainable development of the industry. Fram H-North and Svalin C are good, positive representatives of what we want to achieve through the fast-track development concept."
New production
Fram H-North is located in the Troll area and Svalin C is located in the Grane area. Preliminary estimates show that Fram H-North contains about 10 million barrels of recoverable oil equivalent, while the corresponding figure for Svalin C is just over 30 million barrels of oil equivalent.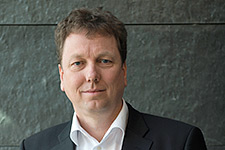 Kjetil Hove, Statoil's senior vice president for Operations West.
"Fram H-North and Svalin C are contributing new and important production for Statoil and its partners on the Norwegian shelf. These projects also expand our possibilities for developing good solutions for oil and gas production from the areas in which they are located," says Kjetil Hove, Statoil's senior vice president for Operations West.
Safe and efficient implementation
The plan for development and operation (PDO) for Svalin C was submitted in June 2012 and approved by the Norwegian Ministry of Petroleum and Energy in November 2012.
In line with the ministry's guidelines, Fram H-North was exempt from having to submit a PDO. The investment decision for Fram H-North was made by the partners in the summer of 2012. The projects were delivered under budget and without serious injuries.
The activity level on Grane has been particularly high in the last six months, but the activities were carried out without serious HSE incidents as a result of good planning and follow-up by both the suppliers and operator.
Statoil has set ambitious goals as regards development time, but projects may offer up surprises along the way, and Fram H-North and Svalin C were no exception.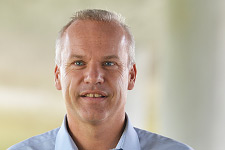 Anders Opedal, senior vice president for projects in Statoil.
For Fram H-North, the drilling and well activities turned out to be more challenging than expected, while Svalin C ran into challenges in connection with deliveries of the control system for the subsea template, which resulted in a delay in production start-up.
"We have succeeded in delivering two new high-quality projects within budget. We set lofty goals as regards implementation time for the fast-track development projects, and we were able to reduce the time by about 40% on average. Svalin C and Fram H-North contribute towards our goal," says Anders Opedal, senior vice president for projects in Statoil.
"We are on the right track with our mindset regarding standardised technical solutions, early maturing of design basis to avoid late changes and last, but not least, use of the same teams from project to project, where people know each other well and share the same philosophy."
Fram H-North is a standard subsea template that can accommodate four wells. It is connected by approximately five kilometres of pipeline and umbilicals to the existing subsea template on Fram West A2. Svalin C consists of a subsea facility with two wells, about six kilometres southwest of the Grane platform.