New oil discovery in the Johan Castberg licence
October 29, 2018 08:29

CET
| Last modified October 29, 2018 13:29 CET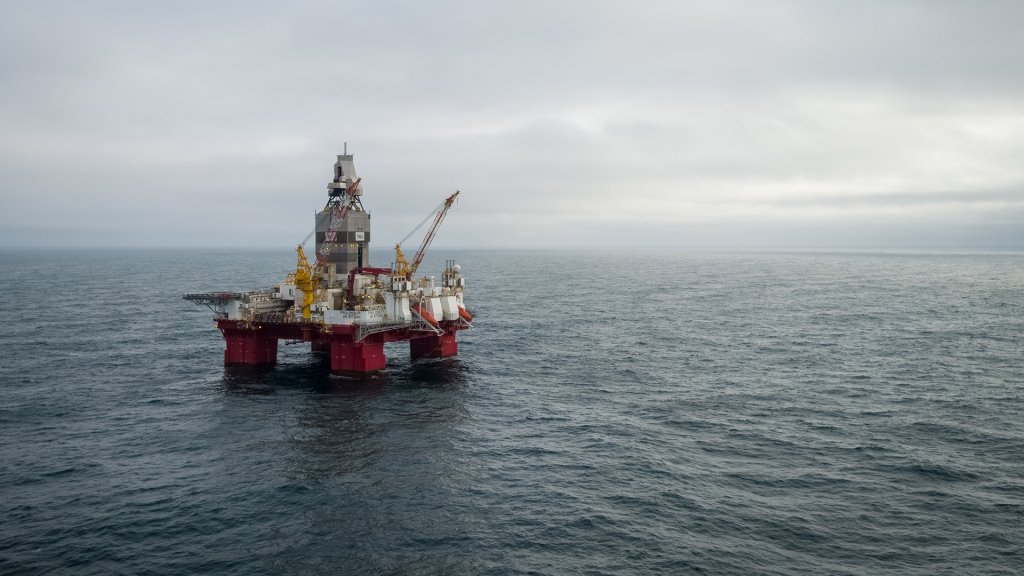 Equinor and partners ENI and Petoro have completed the Skruis exploration well in the Johan Castberg licence. The well confirms a volume of 12-25 million recoverable barrels of oil.
"This is an important discovery. It helps to determine the size of the Johan Castberg resource base which is currently being developed. Securing resources near existing infrastructure is an important part of Equinor's ambition and strategy on the Norwegian continental shelf," says Nick Ashton, Equinor's senior vice president, Exploration, Norway & UK.
Skruis is the first operated exploration well drilled by Equinor this year in the Barents Sea.
"The Skruis discovery confirms the potential in this part of the Barents Sea. Over the past couple of years, we have learned that exploration in the Barents Sea is challenging and takes patience. We still have three Equinor-operated wells and one partner-operated well left to drill in the Barents Sea. We also have a good portfolio for the next couple of years. Together with the wells we drilled in 2017, this will help clarify the potential in the remaining part of the Barents Sea," says Ashton.
The partners will now further consider tie-in of the discovery to Johan Castberg. The Johan Castberg field is planned for start-up in 2022 and currently has full capacity up to 2026-2027. The timing of a potential development of the Skruis discovery will be adjusted to this.
"Through the Johan Castberg field development we open a new oil province in the Barents Sea, enabling us to tie in this type of small discoveries that will be highly attractive when the infrastructure is in place," says Knut Gjertsen, project director for the Johan Castberg development.
Recoverable reserves in Johan Castberg are estimated at between 450-650 million barrels. The volumes from Skruis and the Kayak discovery from 2017 are not included in this estimate.
The exploration drilling in the Skruis (7220/5-3) well was started on 27 September by the Songa Enabler drilling rig. Production license PL532 Johan Castberg is located some 100 kilometres north of the Snøhvit field, with first oil scheduled for 2022. Equinor has ongoing operations on the prospect Intrepid Eagle in PL615 in the Hoop area of the Barents Sea.
Related pages and downloads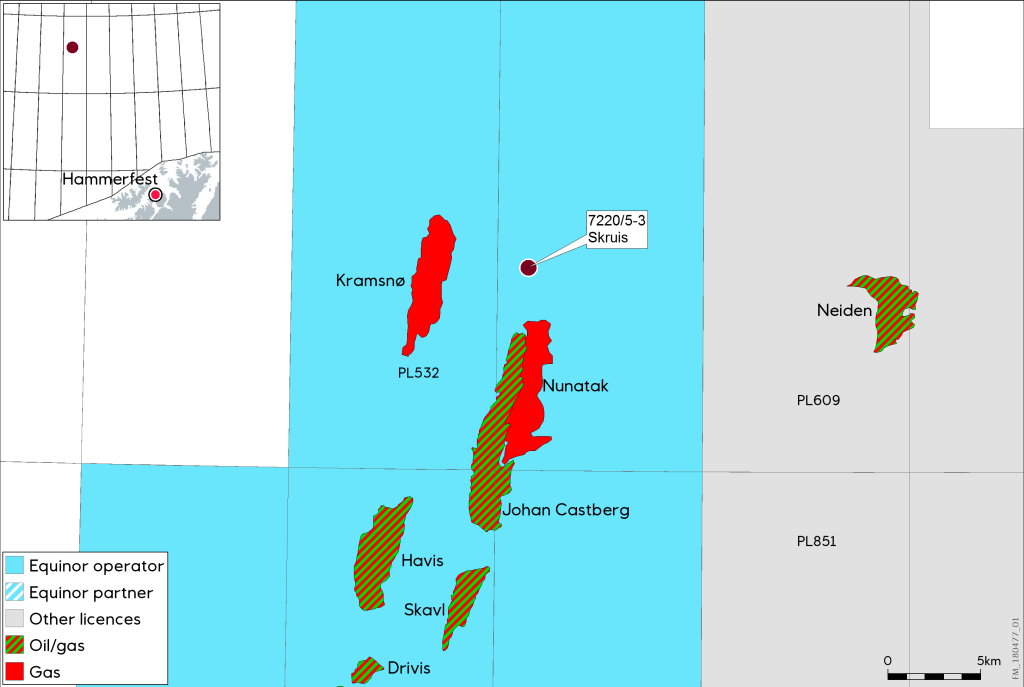 The discoveries Skrugard from 2011, Havis from 2012 and Drivis from 2014 comprise what is now the Johan Castberg project.
The proven volumes in Johan Castberg are estimated at between 450 and 650 million barrels of oil.
Location: Situated approx. 100 kilometres north of the Snøhvit-field in the Barents Sea in blocks 7219/9 and 7220/4,5,7, about 100 km north of the Snøhvit field, 150 km from Goliat and nearly 240 km from Melkøya.