Changes in Statoil's Corporate Executive Committee and corporate structure
April 27, 2018 07:00

CEST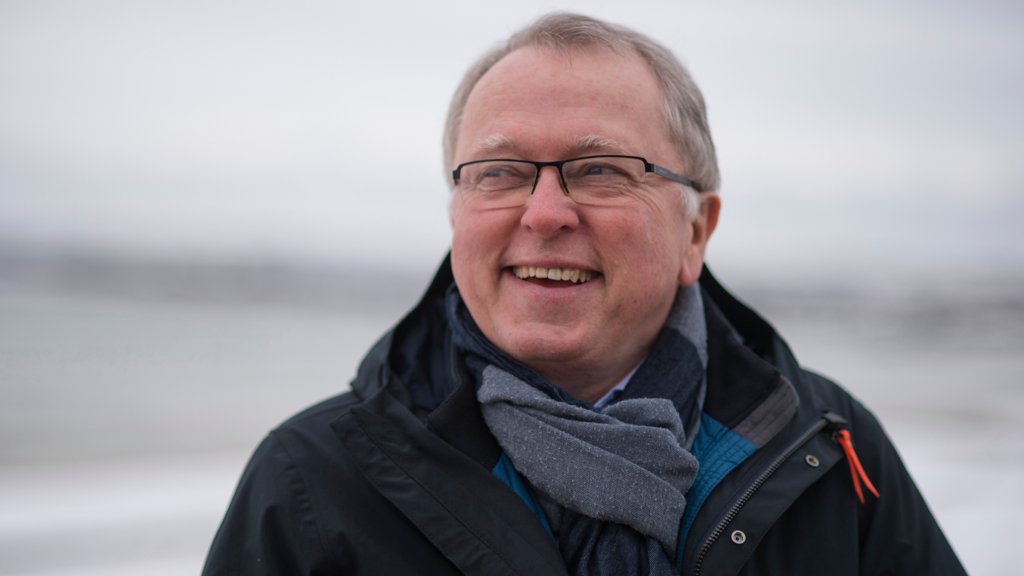 Statoil (OSE: STL, NYSE: STO) is making changes in its Corporate Executive Committee (CEC) to ensure renewal, broaden the experience in the leadership team, and further strengthen the leadership pipeline in the company. Reflecting further development of the international portfolio, Statoil is also making some adjustments in its corporate structure. The changes are planned to take effect between 1 May and 15 October.
"The changes in top management and our business area structure will strengthen our ability to deliver on our always safe, high value and low carbon strategy as we develop as a broad energy company. Several executives will take on new positions to leverage their skills in strategic areas for Statoil while continuing to broaden their experience. These moves open the opportunity to include new members with strong commercial and operational backgrounds in the corporate executive committee", says President and Chief Executive Officer Eldar Sætre.
(The article continues below the illustration)
The changes in the CEC and corporate structure are as follows:
EVP Development & Production International (DPI) Lars Christian Bacher will take over the position as Chief Financial Officer (CFO), succeeding Hans Jakob Hegge, who will take the position as US country manager heading up Statoil's global onshore unconventional activities.


EVP Development & Production USA (DPUSA) Torgrim Reitan will head up a restructured DPI, that will include current operations organized in DPUSA.


The Brazil operations will be taken out of the DPI portfolio and organised as a separate business area; Development & Production Brazil (DPB). EVP Technology, Project & Drilling (TPD) Margareth Øvrum will be the EVP for the new business area.


EVP New Energy Solution (NES) Irene Rummelhoff will take over as EVP Marketing, Midstream & Processing (MMP), succeeding Jens Økland, who will take the role as Senior Vice President for Business Development in NES.


SVP Anders Opedal will move from current position as country manager Brazil to succeed Margareth Øvrum as EVP TPD and becomes a new member of the CEC.


SVP Pål Eitrheim, currently responsible for procurement as part of TPD, joins the CEC as EVP NES, taking over from Irene Rummelhoff.


SVP Al Cook moves from his position as head of operations technology and partner operated licenses in DPI, and takes the role as EVP Global Strategy & Business Development (GSB) in the CEC, succeeding John Knight. As previously announced, Knight has decided not to prolong his contract with Statoil beyond the end of 2018. He will step down from the CEC 1 May.
"Statoil will establish Brazil as a separate business area as it represents a new core area for Statoil, holding promising offshore oil and gas basins with a significant resource base. This allows the senior leadership team to be close to this area in an important build up phase. The inclusion of the US operations in DPI is a consequence of our US operations maturing significantly over the last few years. Statoil is pursuing unconventional onshore business opportunities globally, and sees synergies in having US onshore operations organised within DPI to capitalise on valuable expertise and ensure learning across geographies", says CEO Eldar Sætre.
Statoil's Corporate Executive Committee will be as follows:
President and Chief Executive Officer (CEO) Eldar Sætre.
Chief Financial Officer (CFO), EVP Lars Christian Bacher.
Development & Production Norway (DPN), EVP Arne Sigve Nylund.
Development & Production International (DPI), EVP Torgrim Reitan.
Development & Production Brazil (DPB), EVP Margareth Øvrum.
Marketing, Midstream & Processing (MMP), EVP Irene Rummelhoff.
Exploration (EXP), EVP Tim Dodson.
Technology, Projects and Drilling (TPD), EVP Anders Opedal.
New Energy Solutions (NES), EVP Pål Eitrheim.
Global Strategy and Business Development (GSB), EVP Al Cook.
Chief Operating Officer (COO), EVP Jannicke Nilsson.
General Counsel Hans Henrik Klouman, SVP People & Leadership Magne Hovden and SVP Corporate Communication Reidar Gjærum continue in their roles and participate in the CEC's work and meetings.
Pål Eitrheim is a Norwegian citizen and joined Statoil in 1998. He comes from the position as Chief Procurement Officer in Statoil, which he has held since February 2017. Prior to this, Eitrheim was President of Statoil Brazil and SVP for Statoil South America since 2014, based in Rio de Janeiro. Between 2011 and 2014 Eitrheim was SVP for corporate strategy and analysis in Global Strategy and Business Development. In 2013, Eitrheim led the Secretariat for the investigation into the terrorist attack on the In Amenas gas processing facility in Algeria. He headed up Statoil's CEO office between 2005 and 2009, and established and led Statoil's office in Washington DC between 2009 and 2011. Between 2001 and 2004, Eitrheim held various managerial responsibilities in Azerbaijan, including government affairs and gas marketing. Eitrheim holds a degree in comparative politics from the University of Bergen, Norway, and University College Dublin, Ireland.
Anders Opedal is a Norwegian citizen, and joined Statoil in 1997. He comes from the position as SVP and President of Statoil Brazil, which he has held since January 2017. Opedal was EVP and the first Chief Operating Officer for Statoil from April 2015 to December 2016. Prior to this Opedal was SVP for Capital Projects after being SVP and Chief Procurement Officer from 2007. Before this Opedal was VP Procurement Drilling and Well. He began his career in the Norwegian oil and gas sector in 1992, working for both Schlumberger and Baker‐Hughes as a logging engineer and petro-physicist. Opedal holds a degree in Electronic Engineering from NTNU in Trondheim. He also received an MBA with distinction from Herriot Watt University in Edinburgh.
Al Cook is a UK citizen, and comes from the position as SVP in Statoil's DPI business area overseeing operations in Angola, Argentina, Azerbaijan, Libya, Nigeria, Russia and Venezuela. Cook joined Statoil in 2016 from BP, where he was Chief of Staff to the CEO. Cook joined BP in 1996, taking on a series of project development and commercial roles in the North Sea and Gulf of Mexico. He then worked in field operations in the North Sea from 2002 to 2005, becoming Offshore Installation Manager. From 2005, he led the IGB2 Project in Vietnam and acted as President for BP Vietnam. Cook worked from 2009 to 2014 as BP's Vice President leading the development of the Shah Deniz field in Azerbaijan and construction of the Southern Gas Corridor. Cook holds an MA in Natural Sciences from St. John's College, Cambridge University and in 2005 completed the International Executive Programme at INSEAD.
The current organisational structure and CEC will remain in place until the planned implementation takes effect.
Al Cook will take over as EVP GSB 1 May. The rest of the changes take effect during August, including the establishment of DPB, which will be headed up by Anders Opedal, reporting to the CEO, until Margareth Øvrum steps formally into the EVP DPB role 15 October.
Contacts:
Investor relations
Peter Hutton, Senior vice president, Investor Relations,
+44 7881 918 792 (mobile)
Helge Hove Haldorsen, Vice president Investor Relations North America,
+1 281 224 0140 (mobile)
Media
Bård Glad Pedersen, Vice president, Media Relations,
+47 918 01 791 (mobile)
This information is subject to the disclosure requirements pursuant to section 5-12 of the Norwegian Securities Trading Act.
Related pages and downloads