These are ten of the most exciting startups within the energy sector
January 27, 2021 11:04

CET
| Last modified January 28, 2021 06:57 CET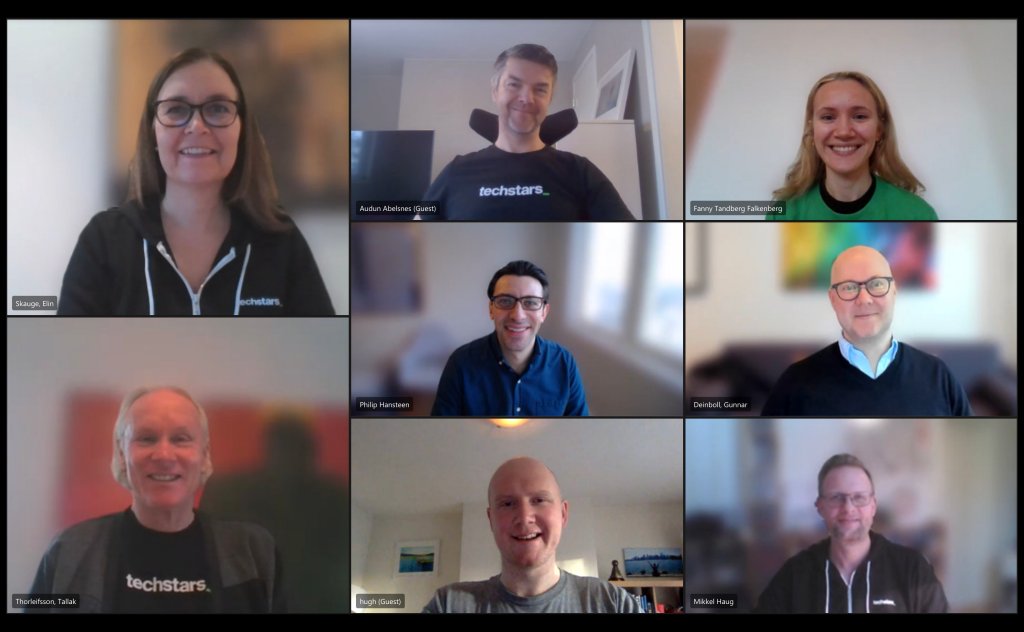 This year, the Equinor & Techstars Energy Accelerator will be entirely virtual. Ten selected startups will receive support by over one hundred mentors during the program.
Ten startups have been selected from hundreds of applicants across 44 countries. Through a 13-week program they will seek to accelerate their development as they tap into a global network of experts and resources from Equinor, KONGSBERG, Capgemini and Techstars. The selected startups represent some of the most exciting ideas within the energy sector.
The companies are trying to increase safety at sea, improve oil production with lower CO2 footprint and produce hydrogen more efficiently. And do wind turbines really need blades?
''We believe working together with startups that push barriers within technology and innovation is fundamental to shape the future of energy. Following the success of our previous accelerator programmes, we are excited to have a new class of innovative startups to unlock opportunities within oil and gas, renewables and low-carbon solutions. I look forward to collaborate with the teams and create value,'' says Gareth Burns, Equinor's vice president for Equinor Ventures.
''Norway has a world-class energy-technology industry and is recognised as a true global energy hub. It is the ideal place to engage with subject matter experts if you are working on disruptive solutions within energy in a broad context,'' says Audun Abelsnes, managing director Techstars Energy.
This year the accelerator will be held digitally. Over one hundred mentors will contribute with experience and the opportunity to create networks. The programme starts on 15 February and finishes on 11 May with a Demo Day. Here, the startups will present their solutions to Equinor, the partners and other potential investors.
"If industry players, from large to small, cooperate and nourish each other's experience and technology, it will be substantially easier to solve the challenges faced by the energy industry. Through Techstars we can share our knowledge and experience alongside ambitious entrepreneurs. Entrepreneurs who have identified new opportunities and use their unique skill set to tackle major challenges," says Christian Møller, chief technology officer in Kongsberg Digital.
"At Capgemini Invent we are passionate about bringing to life what's next. We are very excited to work closely with and learn from these fantastic startups. The Equinor & Techstars Energy Accelerator gives us the opportunity to develop new ideas that can change the industry through new innovations, technology and more sustainable solutions," says Elin Skauge, vice president, Innovation & Strategy for Capgemini Invent.
Related page
The startups selected for Equinor & Techstars Energy Accelerator 2021 are:
Cnergreen, Canada - Enhanced oil recovery and CO2 storage efficiency via resilient nanoparticle based foam technology
Dimeq, Norway - No more lives lost at sea with nextgen IoT
Ecolectro, US - Solving the high cost of renewable hydrogen by using alkaline exchange materials to replace precious metals
f3nice, Italy - Circular economy for additive manufacturing
FalconX, Canada - An economic solution for reusing & recycling produced and flowback water at the wellsite
Geolumina, US - Intuitive AI with geologic insight
Hyperion Global Energy, Canada - An all-in-one, drop-in carbon capture and conversion unit designed for breakthrough industrial scale
Ocean Access, Norway - Increased operational autonomy and reliability for remote ocean & subsea monitoring
RZX Technologia, Brazil - Minimizing human error in industry
Vortex Bladeless, Spain - Harnessing wind energy without blades; reducing the cost of electricity