Equinor enters solar project in Argentina
June 19, 2018 08:00

CEST
| Last modified June 19, 2018 08:09 CEST
Equinor has signed an agreement with Martifer Renewables to acquire a 50 % interest in the Guanizul 2A (G2A) solar asset in Argentina. The project has a potential to provide around 80.000 Argentine households with renewable energy.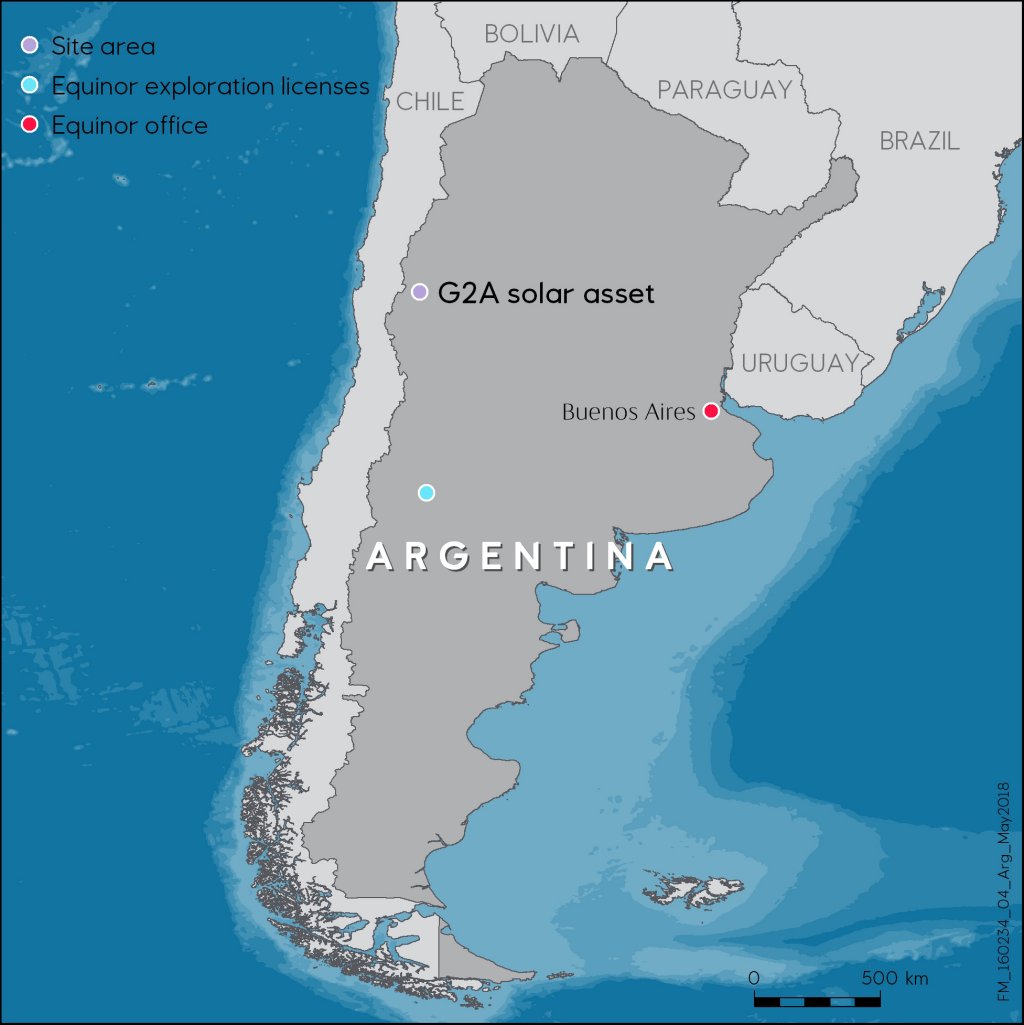 The Norwegian independent solar power producer Scatec Solar is acquiring the other 50% of the asset.

"We are very pleased to have acquired a stake in this opportunity. We are entering a renewable market with growth potential through a mature and advanced solar project. Following a dramatic reduction in cost for solar, we are looking forward to work with our partner, the Argentinean authorities and the local supply chain to advance solar as a competitive source of energy," says Irene Rummelhoff, Executive Vice President of New Energy Solutions in Equinor.
The G2A asset is a 117 MW ready-to-build solar project located in the San Juan region of Argentina. The asset was awarded a 20-year electricity offtake agreement (PPA) in the December 2017 RenovAr auction, held by CAMMESA, the Argentinian Electricity Regulatory Agency, with a fixed price equivalent to ~50 USD/MWh. Final investment decision is expected later in 2018, with an estimated production start-up late 2019.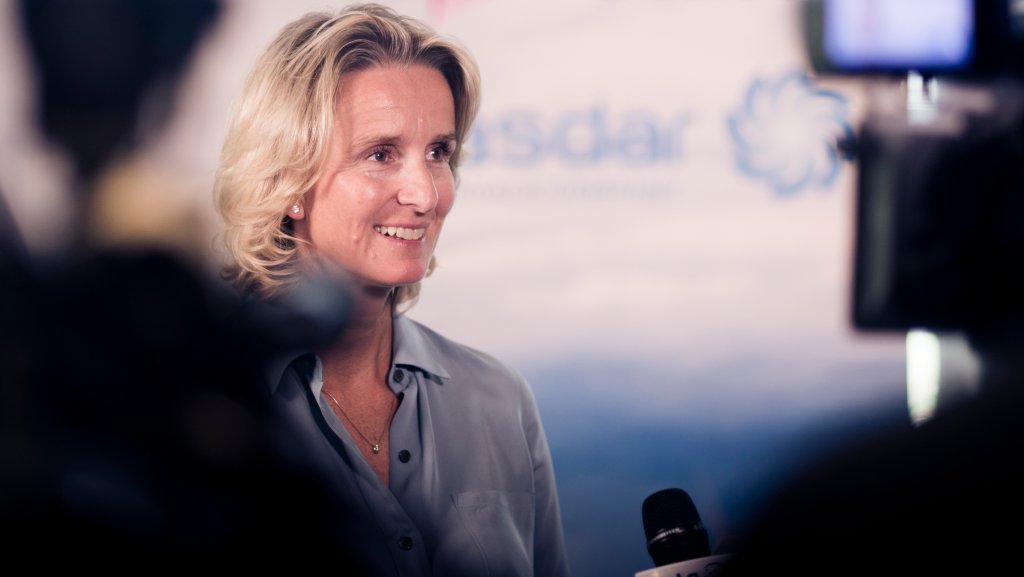 Project capex is estimated at USD 95 million, and will be funded with 40% equity from Equinor and Scatec Solar (50% from each of the partners), and 60% from a construction bridge loan provided for the consortium by Equinor, bringing total Equinor financial exposure of USD 77 million. A suitable refinancing of the loan using long term 3rd party project finance is planned.
Argentina is the third largest power market in Latin America with an ambition to receive 20% of its electricity from renewable sources by 2025. Over the past 18 months, approximately 1.5 GW of solar projects have been awarded in two consecutive utility scale solar auctions.
"Equinor's financial strength to provide a construction bridge financing has been a key enabler in this cooperation with Scatec Solar and we would consider similar financing structures if suitable renewable opportunities arise in the future," says Rummelhoff.
Last year Equinor and Argentina's leading energy company YPF entered into an agreement to jointly explore for hydrocarbons in the Bajo del Toro block in the Neuquén Basin onshore Argentina. In November 2017 Equinor was also awarded the Bajo del Toro Este exploration license as operator.
"Entering solar in Argentina builds on our strategy to develop from a focused oil and gas company to a broad energy major and adds to the opportunities we have already established in Argentina," says Rummelhoff.
The transaction is subject to normal conditions and approvals from authorities prior to construction start.
Equinor is a Norway based energy company with operations in more than 30 countries. As part of Equinor's strategy to actively complement its oil and gas portfolio with profitable renewable energy sources, the company has developed a sizeable offshore wind portfolio. Its current offshore wind portfolio has the capacity to provide more than 1 million European homes with renewable energy. The 162 MW Apodi solar project in Brazil, where Equinor holds a 43,75% share, will start producing at the end of 2018. .
Media contact
Related pages and downloads