Hydrogen will be a key contributor to the energy transition. Here's what Equinor is doing.
As an effective and environmentally-friendly energy carrier, hydrogen will make a key contribution to sustainable development of energy. Many people consider it to be the ultimate fuel of the future. Equinor is participating in several significant hydrogen projects. For more details, see below.
With developments in hydrogen technology, the potential for business and emissions reductions is promising. Continuing our decades of energy innovation, we are participating in several projects to show how hydrogen can provide scalable and profitable growth opportunities in the future.
Hydrogen is the lightest chemical element in the periodic table and the most abundant element in the universe.
At standard temperature and pressure, hydrogen is a colourless, odourless, tasteless, non-toxic, highly combustible gas, with the highest specific energy content of all conventional fuels.
Like electricity, hydrogen is an energy carrier – not a source of energy. It must therefore be produced. Yet hydrogen offers several key benefits that increase its potential to replace fossil fuels. Stored hydrogen, for example, can be used directly as a fuel or to generate electricity.
Hydrogen has a strategic importance in the pursuit of a low-emission, environmentally-benign, cleaner and more sustainable energy system.
The combustion product of hydrogen is clean, consisting of water and small amounts of nitrogen oxides.
The electrolysis of water (H2O) is a simple method of producing hydrogen.
Hydrogen is often produced using natural gas, which involves the removal of hydrogen from hydrocarbons at very high temperatures.
Hydrogen will be a key contribution to sustainable development, because in the future it may be produced in virtually unlimited quantities using renewable energy sources.
Blue hydrogen is hydrogen produced using natural gas and refinery fuel gas, and where the CO2 that is released during production is captured and stored.
Green hydrogen is defined as hydrogen produced via electrolysis using power sourced from renewable sources such as offshore wind farms or solar power. 
Decarbonising the energy system
As a potential way to help customers in the power, heating and transportation sectors reduce their emissions, Equinor is looking into early stage opportunities for converting natural gas to clean hydrogen, while capturing and storing the CO2.
It is still early days, but we see this as an exciting opportunity for natural gas in the future.
Producing hydrogen from natural gas with carbon capture and storage, so-called blue hydrogen, could also be the key to keeping Norwegian gas valuable in a low carbon future. Below, we describe several projects in which we are participating to evaluate this approach.
In the journey to zero-carbon energy, many people believe that hydrogen should be considered the world's destination fuel. The carbon capture and storage part of this journey is the essential transitional step to facilitating a longer term, sustainable, global hydrogen economy.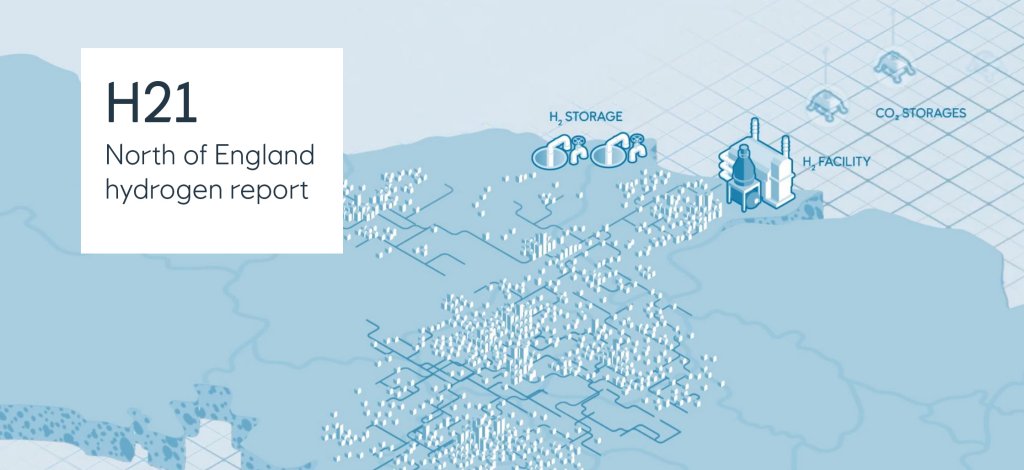 "H21 North of England" is a joint report that sets out how 3.7 million homes and 40,000 businesses in the north of England could be converted from natural gas to hydrogen and made emission-free by 2034.
Equinor has contributed to the report, prepared jointly with Northern Gas Networks and Cadent in 2018, which shows how hydrogen could play a central role in the decarbonisation of the heating sector.
We have been a major gas supplier to the UK for many decades and we are a global leader in CCS. The H21 North of England report recommendations therefore fit well with our strategy of being a broad energy company dedicated to sustainable solutions for the low carbon future.
Clean hydrogen can be produced from natural gas using existing technology, at a self-powered production facility with carbon capture technology. The resulting CO2 which is captured as a by-product of the process can be stored safely in saline aquifers far below the seabed, such as those off the north east coast of England.
H2morrow steel, Germany:
One of Europe's largest hydrogen projects to fuel the future of the industry
Equinor, Open Grid Europe (OGE) and Thyssenkrupp Steel Europe (tkSE) have been working on a suitable concept for the generation and transport of blue hydrogen to the largest German steelworks in Duisburg since 2019. 
Hydrogen from natural gas and combined carbon capture and storage, so called 'blue hydrogen', will be key in decarbonizing hard-to-abate sectors such as cement, steel and other type of heavy industries and transport. With the potential to produce 800,000 Nm3/h (~2.7 GW) of hydrogen, the H2morrow project is one of the largest decarbonization projects in Europe. 
The H2morrow project was initiated back in 2018 through a joint study between Equinor and Open Grid Europe (OGE), the largest transmission grid operators in Germany. It highlighted the high potential to generate and transport blue hydrogen to German industrial clusters such as in North Rhine-Westphalia. The year after a feasibility study was conducted with the steel producer Thyssenkrupp Steel Europe (tkSE) to develop a suitable concept to supply blue hydrogen to the largest German steelworks in Duisburg. The gas transmission operator Thyssengas also joined the consortium as associated member to complement the expertise in the infrastructure planning in the Ruhr area.
The project could be in operations by 2027 and supply blue hydrogen to the biggest steel plant in Germany, enabling up to 11 million tonnes of CO2 savings per year while producing annually up to 7 million tonnes of climate-neutral steel.
Currently the project and all partners focus together on developing the appropriate policies and regulatory framework to bring it to a robust business case.
Blue hydrogen can be produced in large quantities comparatively quickly, which means that the hydrogen demand expected by industry can be met quickly.

"H2morrow steel" currently plans to transport natural gas from Norway via the existing transport network to an autothermal reforming plant (ATR) on the German or Dutch North Sea coast. The plant should have a capacity of around 2.7 GW, of which around 0.6 GW can be delivered to third parties. The remaining 2.1 GW are used for steel production by Thyssenkrupp Steel Europe and provide energy for up to 7 million metric tonnes of decarbonised steel per year.

Magnum power plant, the Netherlands

In an innovative joint hydrogen project with Vattenfall and Gasunie, Equinor is participating in converting Vattenfall's Magnum gas-fired power plant in the Netherlands to run on hydrogen, potentially reducing Dutch CO2 emissions by up to 4 million tonnes per year.
When opened, the project will replace carbon emissions with water vapour, by switching natural gas for hydrogen. The project aims to convert one of the three units at the power plant to hydrogen by 2023. Nuon Magnum will be the world's first such facility to generate 100% carbon-free power using hydrogen as fuel, upon completion.

As part of the joint venture, Equinor's role in the project will be to supply the hydrogen needed to operate the plant's turbines, and to store the resulting carbon dioxide in underground facilities off the Norwegian coast, where we have been storing captured carbon dioxide from the Sleipner field for over 20 years.
The Magnum gas power plant currently has three combined cycle gas turbines (CCGT) with a capacity of 440 MW each. One CCGT emits approximately 1.3 million tons of CO2 per year.
H-vision blue hydrogen project, Rotterdam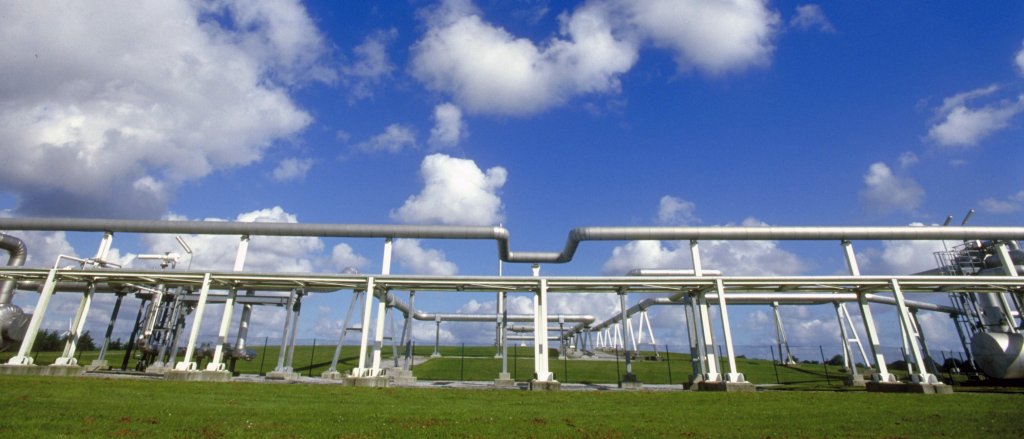 Equinor has been partner in the first phase of the H-vision project, a large-scale production and utilisation of blue hydrogen that will allow local industry in Rotterdam to substantially reduce its CO2 emissions well before 2030.
The focus of this programme is on the production of hydrogen using natural gas and refinery fuel gas. The CO2 that is released during production will be captured and stored in depleted gas fields under the North Sea. The  hydrogen obtained can then be used as a low-carbon energy carrier in industrial processes to generate high temperatures or to produce electricity.

As a result, H-vision enables Rotterdam based petrochemical industry and power producers to reduce its emissions in a relative short time-frame whilst the project paves the way for the arrival of green hydrogen, which generates zero CO2 in its production. H-vision has the potential to help developing Rotterdam as a hydrogen hub for import, production, market and export. 
Zero Carbon Humber: using hydrogen, carbon capture and negative emissions to reach net zero


The Zero Carbon Humber partnership seeks to decarbonise the Humber industrial cluster, the UK's largest cluster by emissions.
The plan is to enable industry from across the Humber to decarbonise by rolling out low carbon infrastructure for hydrogen and carbon dioxide. Industrial plants and power stations will be able to connect to this infrastructure and either fuel switch from fossil fuels to hydrogen, or capture their emissions plans to capture carbon dioxide. Carbon dioxide emissions will be transported by pipeline to permanent storage in naturally occurring aquifers under the UK's Southern North Sea.
The capture technology is already under development at Drax Power Station's pioneering bioenergy carbon capture and storage (BECCS) pilot, which could be scaled up to create the world's first carbon negative power station in the 2020s.
Similarly, Equinor has been operating CCS projects since the 1990s and plans to build a world-leading production plant for blue hydrogen at Saltend Chemicals Park near the city of Hull. In its pilot phase it will allow the Park's industrial users and power plant to switch to hydrogen, reducing CO2 emissions by 900,000 tonnes. We are planning to build further hydrogen production capacity in the Humber by the end of the decade. This is to fuel the Keadby Hydrogen power station, co-developed by Equinor and SSE Thermal, which could be the world's first large scale 100% hydrogen-fuelled power station. The H2H Saltend plant can scale up to serve customers across the Humber, develop a hydrogen economy (in power, transport, heating and energy storage) as envisaged in the H21 North of England project. It can also enable trade of hydrogen and low carbon products into international markets.
Zero Carbon Humber was established by Drax, National Grid Ventures and Equinor in 2019. The alliance is now supported by several other companies in the Humber region all working together to deliver the world's first zero carbon industrial cluster by 2040.