Renewables and low-carbon:
We're always exploring for the energy of tomorrow. While protecting the climate of tomorrow. 
In Equinor we're transforming our company to support and accelerate the energy transition and ensure a competitive and resilient business model in line with the Paris Agreement.
That means growing our renewable energy capacity tenfold by 2026 and developing as a global offshore wind major, while strengthening our industry-leading position on carbon efficient production. We aim to reach carbon neutral global operations by 2030.

It means decarbonising our oil and gas production, growing within wind and solar, and developing low-carbon solutions such as hydrogen and CCS on an industrial scale. Here, we explain how.
4 to 6 GW

Expected production capacity from renewables by 2026
23 million tonnes

We have captured and stored 23 million tonnes of CO2
25%
of R&D budget is now low-carbon & energy efficiency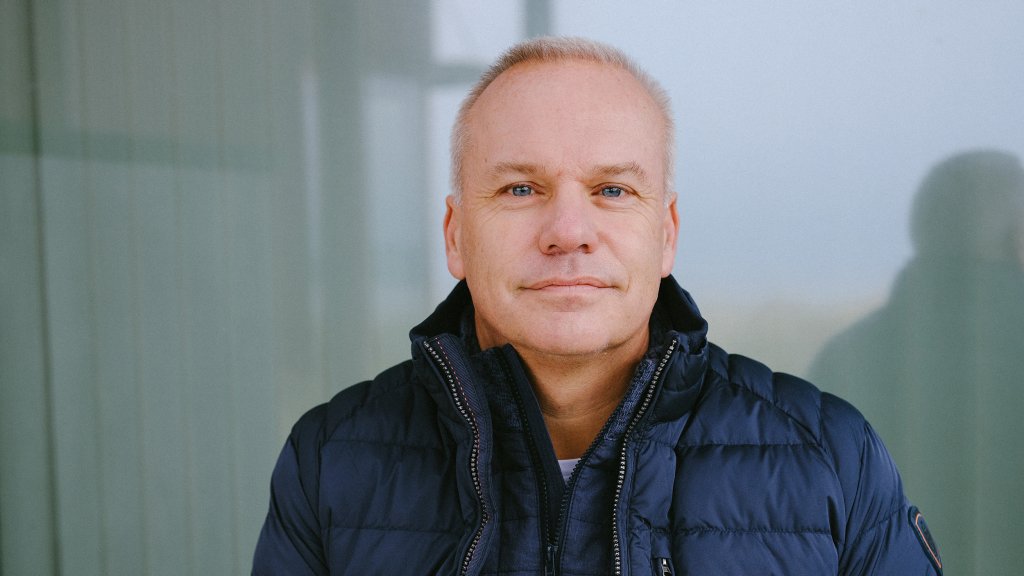 "Together, we will accelerate the development of Equinor as a broad energy company and our growth within renewables"
 Anders Opedal. President and CEO of Equinor



We're harnessing the winds of change today, to power the low-carbon world of tomorrow.
Our ambition is to become a global offshore wind major, drawing on our extensive offshore experience to drive the industry forward. Wind power is a key enabler in the world's energy transition.
We already supply Europe with enough electricity from renewable offshore wind to power the equivalent of one million homes. Globally, we are expanding, and building material offshore wind clusters in the UK, the US East Coast and in the Baltic Sea, and we are positioned for future floating wind options in the UK, Norway and Asia.
In 2026, Equinor expects a production capacity from renewable projects of 4 to 6 GW, Equinor share, mainly based on the current project portfolio. This is around 10 times higher than today's capacity, implying an annual average growth rate of more than 30%. Towards 2035, Equinor expects to increase installed renewables capacity further to 12 to 16 GW, dependent on availability of attractive project opportunities.

The forecast looks bright for solar energy.
Solar energy is an invaluable global energy source set for rapid growth worldwide, following dramatic cost reductions.
Bloomberg New Energy Finance estimates that by 2040, around 34% of electricity will come from intermittent renewables, of which solar power will account for a third. Continuing our decades of energy innovation, Equinor is investing in solar projects as well as innovative solar technology companies to explore the way forward.

Keeping CO2 out of the atmosphere: 
Low-carbon solutions
In our business there are a multitude of ways in which we are working to reduce carbon emissions. Carbon capture, hydrogen and electrification are just some of the technologies in development.
We're already one of the world's most CO2-efficient producers of oil and gas and our ambition is to retain this leading position. Now, we're taking great strides in low-carbon technologies such as CCS, CCUS, hydrogen and electrification.
In our business there are a multitude of ways in which we are working to reduce carbon emissions from our operations and products, including energy efficiency, restrictions on flaring, reducing methane emissions and electrification of oil and gas platforms.  
As a pioneer in carbon capture, utilisation and storage (CCUS), Equinor is engaged in building a European value chain, capturing and storing CO2 from third-party industrial sites. This, combined with a strong position within natural gas, makes Equinor prepared for future growth in hydrogen, which offers large scale opportunities for zero emission energy.
We're developing new business opportunities in decarbonisation of natural gas through gas-reforming hydrogen value chains and venture-funding investments in ambitious growth companies in low-carbon solutions.
Find out more about our low-carbon initiatives here.