We have been present in Australia since 2013 and currently hold two exploration permits in the Great Australian Bight. We are planning to drill one exploration well as required by the conditions of the permit awarded by the Australian and South Australian governments, subject to regulatory approval. 
Read all about our Environment Plan, and download it here.
Our commitment and credentials
Equinor is a Norwegian-based international energy company with a strong commitment to safety and care for the environment. Safety and sustainability are at the heart of everything we do.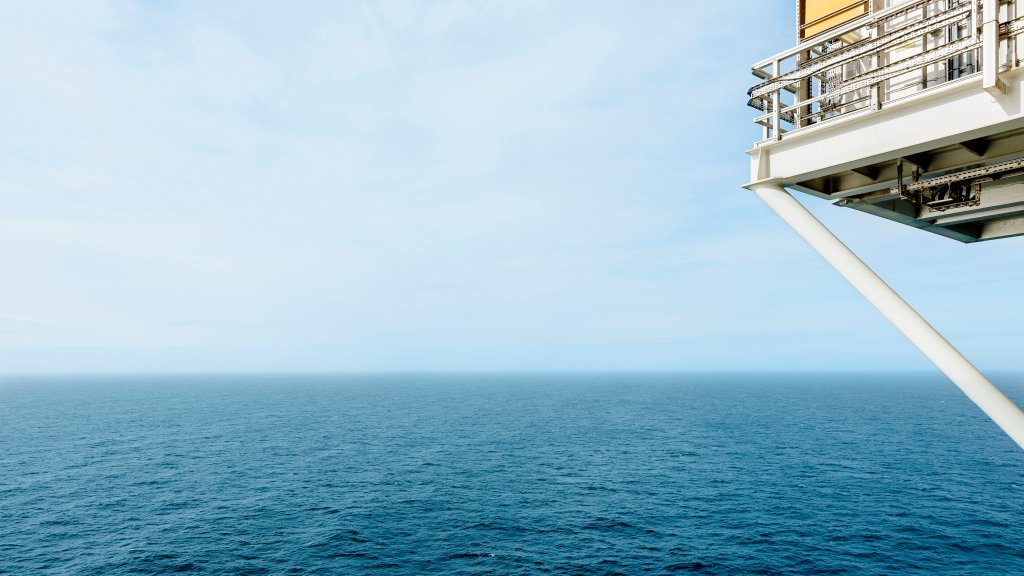 In Equinor, safety is our top priority, we support the Paris Climate Accord, and we are guided by United Nation's Sustainable Development Goals. We would like to explain our background, our approach and our commitment to responsible operations here in Australia.
We recognise there is a range of views on the subject of exploration in the Bight. During the last 18 months we have engaged widely in the community, holding more than 130 meetings with organisations and individuals. Everyone wants assurances that this can be done safely, and many are also interested in the potential economic benefits such as those enjoyed by Victorians for decades from the Bass Strait fields. For over 40 years we have drilled safely on the Norwegian Continental Shelf and around the world in water depths and weather conditions similar to the Great Australian Bight. 
We will only carry out a drilling operation in the Bight if we can do it safely and with the approval of the National Offshore Petroleum Safety and Environmental Management Authority (NOPSEMA) which is Australia's independent regulator for offshore drilling. We will take the time necessary to ensure our operations are safe for people, communities and the environment.

We are the world's most CO2-efficient producer of oil and gas and are working to reduce our emissions still further. We have an excellent track record on safety, and it is always our first priority.
In our Energy Perspectives report, we encourage politicians, consumers and our entire industry to take action to reduce CO2 emissions to reach the climate targets set in the Paris Agreement. We state that the transition to a more sustainable energy system is taking place too slowly.
We are doing our part by investing strongly in renewable energy such as wind and solar, as well as carbon capture and storage (CCS).
Wherever we work, we have emergency preparedness on standby, we carry out stringent risk assessments of our operations, we integrate environmental and social risk management into our planning, and we adhere to the strictest standards for emissions to air and ecosystems.
We have extensive offshore experience from some of the harshest environments on the planet, such as the Norwegian Sea, and offshore Newfoundland , and we apply this knowledge wherever we operate in the world. 

We only conduct operations if they can be done safely.
Facts about our permits in Australia
In June 2017, Equinor became operator and 100% owner of exploration permits EPP39 and EPP40. The permits cover approximately 12,000 square kilometres. 
Since 2011, the Australian Government has awarded 11 exploration permits in the Ceduna sub-basin. Each permit has minimum work requirements (e.g. seismic surveys and drilling) that operators must complete to comply with the permit conditions. Equinor is the operator of two of these permits. We are planning to drill one exploration well as required by the conditions of the permit as determined by the Australian and South Australian governments. 
The Stromlo well will be 372 km south of the coast and 476 km west of Port Lincoln. The map below shows the proposed location of the Stromlo well and all the existing wells in the region.
The first step: environmental planning
Australian law requires that before any offshore petroleum activity occurs, the operator must have an environment plan approved by the National Offshore Petroleum Safety and Environmental Management Authority (NOPSEMA). 
Environment plans are comprehensive documents that detail the measures in place to avoid, mitigate and manage impacts to the environment. An environment plan will be accepted only if Equinor can demonstrate that the environmental risks and impacts have been reduced to a level that is 'as low as reasonably practicable' (ALARP) and acceptable. 
We have spent two years preparing the Environment Plan for Stromlo-1 Exploration Drilling, including co-funding the most extensive baseline survey of the deep-water environments and met-ocean conditions of the Great Australian Bight ever carried out.
With great opportunity comes great responsibility
Why explore the Great Australian Bight at all? Many people are asking this question. It's a question of weighing controlled risk against opportunity. 
Equinor is committed to balancing these concerns in a responsible way. We recognise that there are different views on exploring the Ceduna sub-basin and it is our role to share information on our project and engage closely with communities.  
Risk management 
Managing risk is the most important part of our business. Equinor's track record shows our ability to operate safely and we only undertake activities if they can be done safely. 
Although we are confident in our ability to prevent incidents, we always develop emergency response plans to be able to minimise the harm to people and environment in the unlikely event that an incident occurs. We have prepared detailed emergency response plans as part of our Environmental Plan. 
We have travelled across South Australia and beyond, meeting with interested groups since we became the owner and operator of the exploration permit in June 2017. 
So far, we have had more than 130 meetings with organisations and individuals, and we will continue to engage with stakeholder groups throughout the project.
These meetings have given us an opportunity to listen to people on the ground and to learn about local issues and concerns. We also heard many people who are excited about the opportunities and jobs a discovery could bring to the region.  
One of the key concerns raised in our meetings with locals who have been involved in previous oil and gas project consultation, was that they wanted the opportunity to review environment plans before they are submitted to NOPSEMA. 
Towards resolving this issue, the Minister for Resources and Northern Australia outlined a new policy announcement in November 2017, whereby there would be greater transparency in the offshore oil and gas regulatory process.
Although the new legislation was not in place at the time of publishing our environment plan on February 19th, 2019, we responded by publishing our draft environment plan for a period of 30 days for public comment before official submission to NOPSEMA, so as to comply with the intentions of the forthcoming legislation. We are the first energy company to adopt this approach.
We have publicised the publication of our draft EP broadly, and we are committed to full transparency. You can read more about the plan and download it by following the link below, and we will ensure that it remains available even though the public comment period is now over.

Public comment period
During the 30-day public comment period, many people took the opportunity to send feedback to NOPSEMA. All comments received were forwarded to us.
We considered all relevant feedback, reviewed our plan and made changes before submitting it to the regulator for assessment on April 23rd, where it is currently undergoing assessment.
How to contact Equinor in Australia
What's in it for South Australia?
We are early in the exploration phase and we do not know if there is oil or gas present. Our planned drilling activity is short and so there are limited opportunities for contractors at this early stage. 
The best way to understand the potential benefits is to look at places where big discoveries have been developed. The Bass Strait oilfields near Melbourne and the North-West Shelf in Western Australia are two good Australian examples.
Norway is another good example where oil and gas projects have yielded great benefits for the wider community. It is important to recognise that other industries including fishing and tourism continue to flourish in Victoria, Western Australia and Norway alongside, and much closer to, oil and gas developments.     
Australia and the future of energy 
Energy is at the root of all aspects of modern society: heating, transportation, housing, lighting, food, health, education, resources for industry. In other words, the world needs energy.
Our aim is to convert natural resources into energy for people and progress for society — and in the next 20–30 years, hydrocarbons will remain a necessary part of the solution, alongside increased renewable energy investments.
Irrespective of which scenario you choose to believe in, it is predicted there will be a significant gap between the supply and demand of energy by 2040. Today's best projections tell us our demand for energy will exceed the supply available from planned and existing fields, and production is dwindling.
That's why it is essential to continue to explore for oil and gas — and it is an advantage to do so in countries that have strict environmental and safety requirements.

Australia is one of the largest exporters of LNG in the world, but oil production has been in decline since its peak in 2000. At the same time, Australia has a growing need for oil-based products. In 2016-17, Australia imported approximately $24 billion of crude oil, condensate and refined products, compared to exports of only $5.6 billion in equivalent products.  
Although we are investing in renewables, we know that the world will continue to use oil in the coming decades. The reality is that existing reserves will not be able to meet future demand. 
We allocate a great deal of time and resources to forecasting the future of energy and publish our findings. We encourage you to read our Energy Perspectives report to understand why we need to explore for oil.  Click here to read our Energy Perspectives report. 
Australian Petroleum Production and Exploration Association