Equinor has been present in Brazil for nearly two decades, and we see the country as a core area for long-term growth. We are the second largest oil operator in the country, and have recently also expanded our investments into renewable energy in Brazil.

Equinor has entered into Front End Engineering and Design (FEED) contracts for phase 1 of the Bacalhau (formerly Carcará) area in Brazil.
0
Equity production, boe/d
0
million barrels in reserves
How to find us in Brazil
Rio de Janeiro
Rua do Russel 804, Glória
Rio de Janeiro, RJ
Postal code: 22.210-010
Brazil
Telephone: +55 (21) 3479-9880
Our exploration portfolio in Brazil
We have a diversified exploration portfolio in Brazil, holding acreage in the Santos, Campos and Espírito Santo (ES) basins with the potential to make high impact discoveries.

Peregrino—our largest project in Brazil
The Peregrino field—in the Campos Basin—is our most important project in Brazil and our largest international endeavour as an operator.



The Peregrino field - in the Campos Basin - is our largest operated international offshore operation. Located 85 kilometres off the coast of Rio de Janeiro in water depths around 100m, the field contains an estimated reserve of 400 million barrels of recoverable oil.
With more than 160 million barrels produced since 2011, the field currently produces around 70,000-80,000 barrels of oil a day. Over the last four years we have managed to reduce our cost base by 35 per cent, which will help us maximize value creation on the long run and improve on cash flow.
Peregrino includes two fixed platforms (WHP-A and WHP-B) and a Floating Production Storage and Offloading unit (FPSO Peregrino) with capacity for producing 100kbpoed. The platforms are connected to the FPSO via flow lines and electrical umbilicals. We have completed 39 production wells and seven water injector wells between both platforms, and we have managed to increase the recovery rate from 10% to 16% and has ambitions to improve even more.
In January 2018 we began testing polymer injection through one well, tracking the results through sensors. Polymer flooding involves adding polymers to water injection, decreasing the water-oil mobility ratio in the reservoir, prolonging the oil production plateau and increased reserves. The project is one of the key measures for realizing our ambitions to create higher value from the Peregrino field.


Phase II
Peregrino's phase II involves the addition of a third fixed wellhead platform to the field, which will be able to drill wells to reach reservoirs which are inaccessible through  the current platforms A and B. This will extend its main productive life and add 273 million in recoverable reserves.
The third platform (WHP-C) will be installed in the Peregrino field, leading up to first oil end of 2020. The new drilling platform will increase the number of production wells in a new area (Southwest Peregrino), which is currently not reachable by the existing platforms.
In the Peregrino phase II, we intend to apply the experience acquired in the first phase of the Peregrino development, adopting simplification and standardization to secure project robustness. In the operation phase, most of the services and products procured will be local.


Technology and innovation
Technology and innovation is part of our DNA, permeating our culture, values and vision.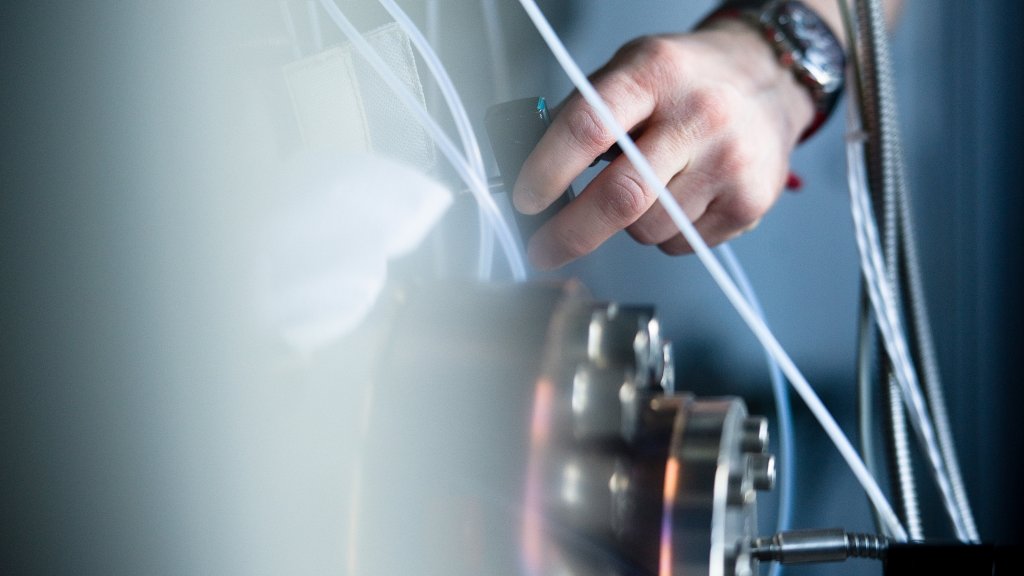 Research & Technology in Brazil are represented by the Research and Technology Centre Rio (RTCR), being responsible for the technology research & development and implementation. RTCR operates externally in partnership with academia, R&D institutes and technology centres and internally in  strong collaboration with R&T specialists in Norway, to deliver results in Brazil and worldwide
Research Technology Centre Rio
RTCR is responsible for technology  research, and  development and implementation. 
We also contribute to other initiatives such as the Seismic Stratigraphy Interpretation Course, developed in partnership with the Rio de Janeiro State University (UERJ), where we funded the construction of a laboratory (equipment and workstations).
Sustainability and Social Projects
We work in pursuit of excellence and continuous improvement of sustainable development of our activities, adding value to our projects and society.

Mandatory Projects with Local Communities
Part of the Brazilian environmental licensing process, monitored by the environmental agency – IBAMA, as part of the environmental license conditions which aim to mitigate environmental impacts associated to the activity.
The Social Communication Project (PCS) aims to provide information and to be a channel between company and impacted communities, especially social groups related to the fishing chain.
The Environmental Education Project (PEA) focuses on women in the fishing chain and supports them as a community organization, with knowledge about citizenship and income generation initiatives.


Voluntary Projects
Initiatives that aim to create lasting local value and are implemented voluntarily.
Mar Atento Project, an engagement and capacitation project offered to the fishermen enabling them to act safely in the case of offshore emergency response.
Trilha Empreendedora, a pilot project (in partnership with Junior Achievement) to include innovative educational disciplines into public schools of Rio de Janeiro, with support from eleven O&G companies.
The Brazil Multiplying Energy (Multen - Multiplicando Energia) an initiative created by the Brazil volunteer team which promotes a number of actions throughout the year.
Cultural and sports activities, which drive social change by providing training for children and young people, are at the heart of our sponsorship policy in Brazil.

Interculturalidades
Is a project of a new system of teaching strings to very young students in Niterói, a city close to Rio de Janeiro. The project has started with the donation of 40 instruments from Oslo Camerata using a methodology from the Barrat-Due Institute. We have been sponsoring the project since 2014 and around 40 students are benefited.
Karanba
Is a social project in Rio de Janeiro that uses football as an instrument. Its principal goal is to provide opportunities to marginalized children and youth that would otherwise have limited educational or recreational possibilities. We have been sponsoring Karanba since 2011 supporting the construction of the training center in São Gonçalo (city close to Rio de Janeiro)