Equinor has been active in Canada since 1996, and operates the Bay du Nord and Baccalieu fields in the Flemish Pass Basin, discovered in 2013 and 2016. The licence is part of our strategy to develop prolific basins, advancing our position in a region where we already have a well-established exploration portfolio. For contact information, procurement and employment opportunities, please see below.
0
Bay du Nord Project estimated recoverable resources, in barrels
0
Bay du Nord estimated revenues to government, CAD
0
person-years of in-province employment, Bay du Nord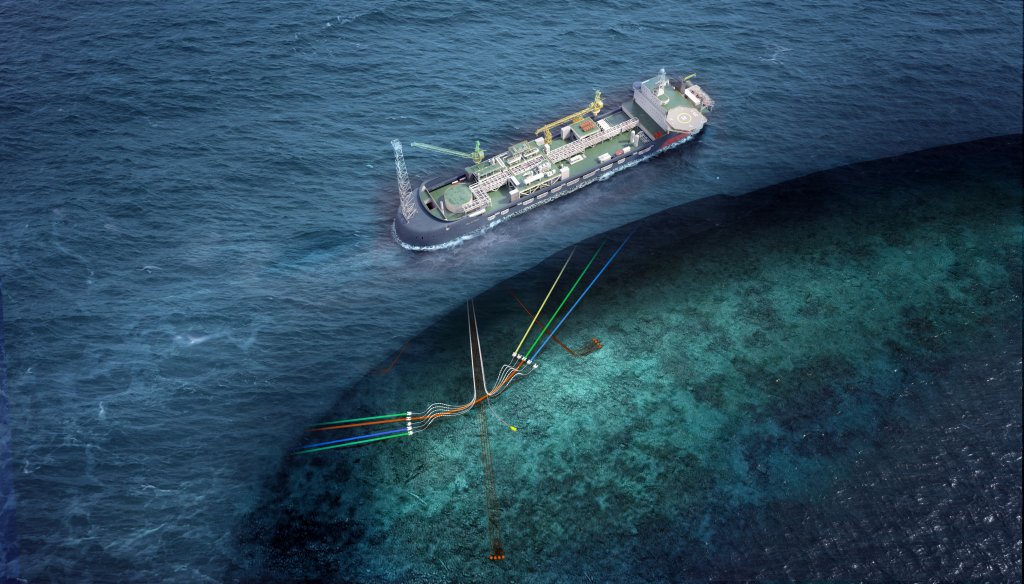 The Bay du Nord (BdN) project consists of the three light oil discoveries in the Flemish Pass Basin, offshore Newfoundland: Bay du Nord (2013), Bay de Verde (2015), and Baccalieu (2016).
The project area is located 500 kms east of St. John's, in water depths of approximately 1,200 m, with recoverable reserves estimated to be about 300 million barrels of oil.
The overall development concept comprises subsea installations tied back to a floating production unit (FPSO) for storage and offshore offloading to shuttle tankers. 
It is currently expected that an investment decision could be made in 2021, with first oil to be produced in 2025.
Equinor and the other project owner Husky Energy have decided to defer the Bay du Nord development project to make the project more robust for low commodity prices. The project will continue its planning and develop an adjusted work programme according to new timelines.  
The Bay du Nord discovery is located in the Flemish Pass offshore Newfoundland.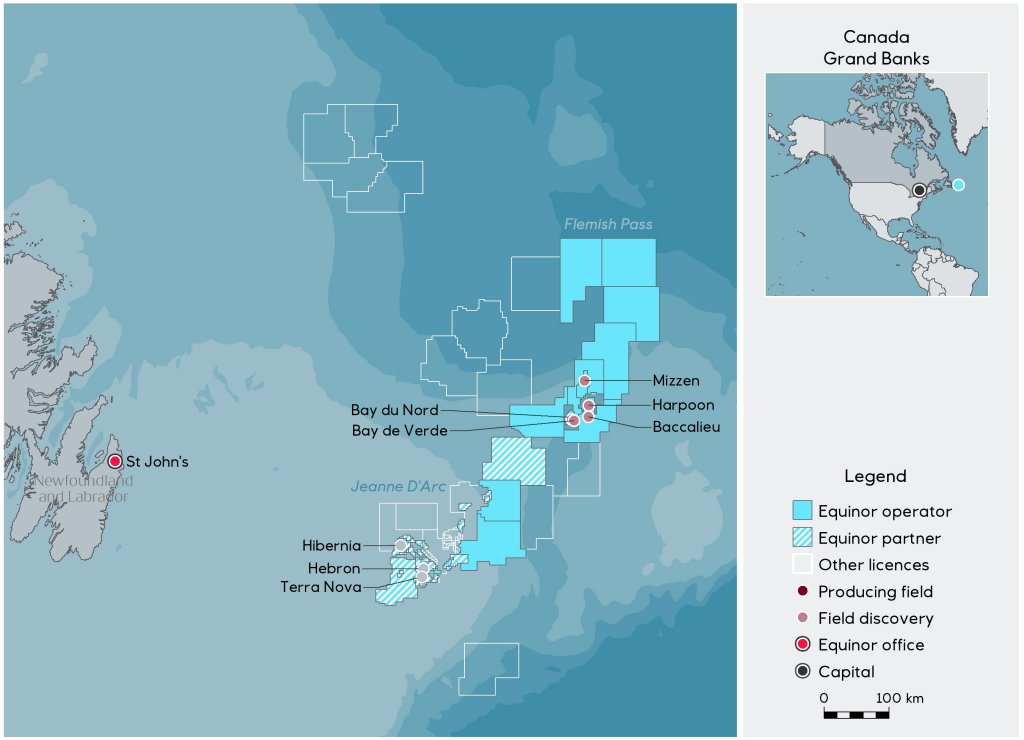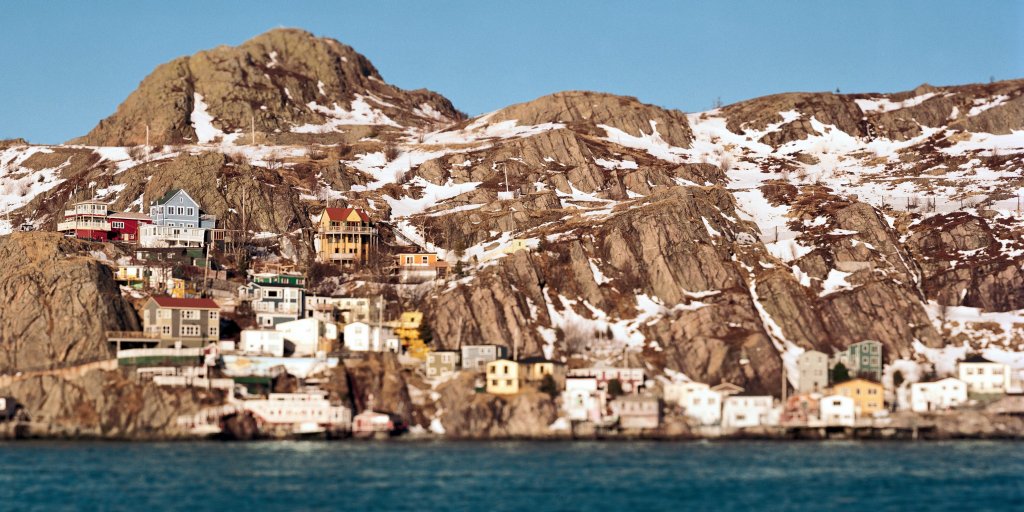 Bay du Nord is a unique opportunity to generate significant value and increase the capacity and global competitiveness of the Newfoundland and Labrador oil and gas supply chain.
In alignment with Equinor's strategy for a low-carbon future, the Bay du Nord development is designed to optimise energy efficiency.

Equinor and the other project owner, Husky Oil Operations Limited, also see the opportunity to apply digitalization principles throughout the life of the field in order to improve the efficiency of the development – providing a safer workplace while working smarter. 
The project is located in a harsh, deep water environment that fits well with our 40 years of experience from similar conditions on the Norwegian continental shelf.
Generate about $3.5 billion in revenues to the Government of Newfoundland and Labrador

Provide estimated in-province employment of 22.3 million-person hours for the life-of-field (11,000 person-years)
Provide a minimum in-province fabrication of 5,000 metric tonnes related to Bay du Nord and Baccalieu within a competitive bid framework
Make a multi-million-dollar investment in a large-scale steel roller to be used to manufacture suction anchors for moorings
Develop 'Gender Equity and Diversity Plan' for all phases of the project
Establish an integrated operations centre to support efficient, safe and compliant operations
Create a supply and service opportunities forum
Cost approximately $10.9 billion CAD (estimate - life of field)
Invest a minimum $75 million CAD over 10 years in research and development and engineering and technology to position Newfoundland and Labrador as a globally-recognized deepwater centre of excellence.
If you have questions or enquiries about the Bay du Nord development, please contact us here.
For procurement and employment opportunties, see the links above.