Russia is a major oil and gas producer and has a vast resource potential. We have been present in Russia for more than 30 years and we have developed close relationships with Russian energy companies and communities. 
This page is available in English only

0
BOE/D equity production
How to find us in Russia
Moscow
Paveletskaya square 2, block 2,
115054, Moscow,
Russia
Tel: +7 495 9673818

Exploring frontiers together
Having a long term view on our activities in Russia, Equinor has partnered with strong Russian energy companies to explore energy opportunities both offshore and onshore. 
We believe we are uniquely suited to this task thanks to our Norwegian heritage and experience in developing complex projects in harsh environments in a safe and responsible manner.
Furthermore, in Russia, as in other countries, we are committed to creating lasting values for communities in regions where we operate.

To ensure local recruitment and use of local suppliers, we contribute to the development of higher education and vocational training. We also support social investment programmes in Russia.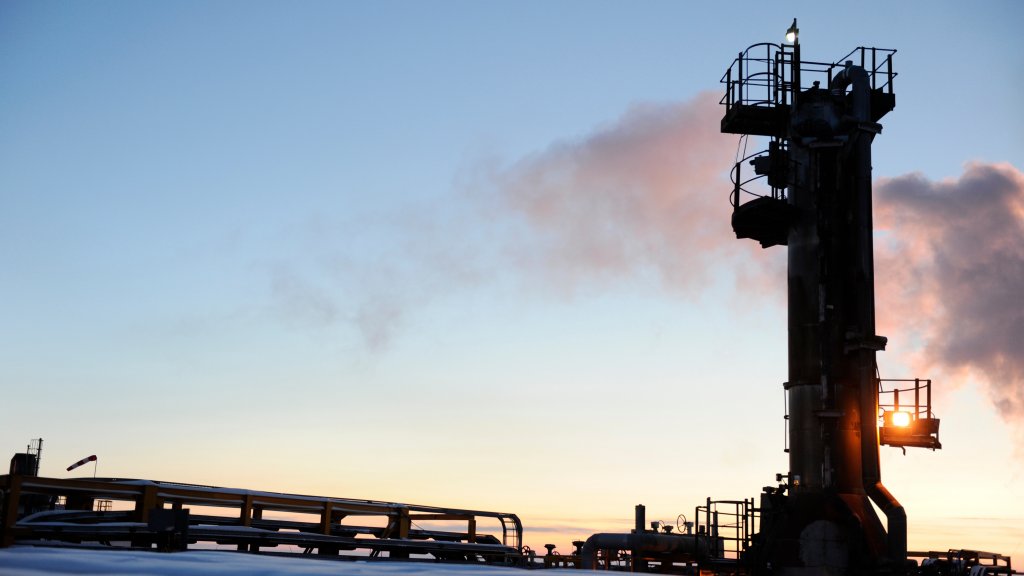 Developing our strategic partnership with Rosneft
In 2012 Equinor (then Statoil) entered into a strategic cooperation with Rosneft which is the basis for our operations in Russia going forward. This cooperation covers several joint projects, i.e. the North Komsomolskoye pilot project for viscous oil development in West Siberia, a pilot project for the development of Domanik limestone formation in the Samara region and offshore exploration. Equinor has also a 49% stake in AngaraOil LLC (former KrasGeoNaC LLC), the holder of twelve conventional onshore exploration and production licences in Eastern Siberia.
Equinor also collaborates with Rosneft in the areas of health, safety and sustainability.
In order to successfully advance our business interests in Russia, we remain focused on ensuring compliance with applicable trade controls and continue to seek relevant government approvals where necessary.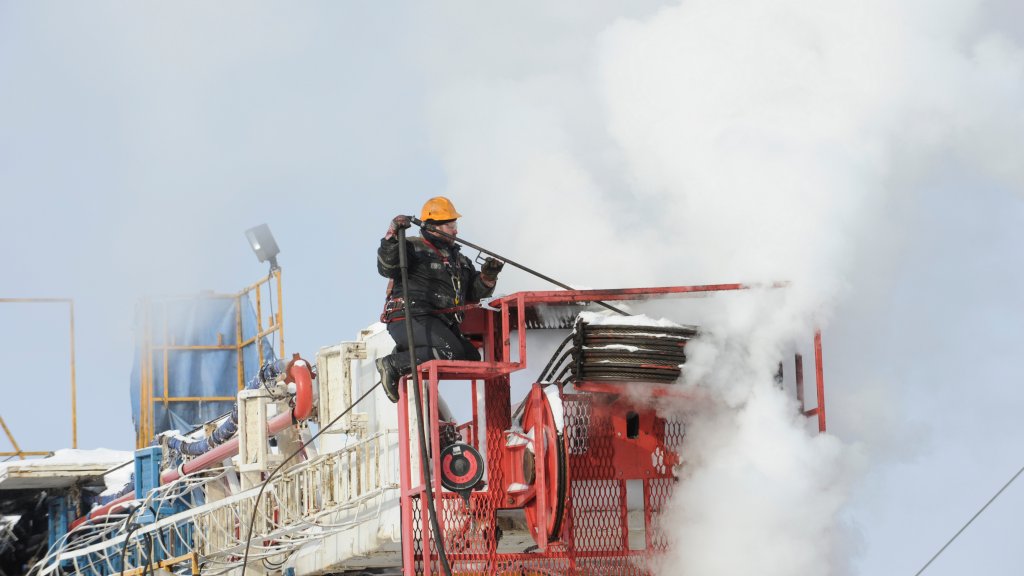 Equinor is also a partner in the Kharyaga oil field development
The Kharyaga field was discovered in 1970. It is part of Timan-Pechora basin located in the Nenets Autonomous District 60 kilometres north of the Arctic Circle.
Severe climatic conditions, including icy winds raging at close to -50°C and permafrost of up to 500 meters thick, as well as a complex carbonate reservoir, make production from Kharyaga challenging. However, the field turned out to be a success story.  We farmed into the project in 1996. The Kharyaga licence, where Equinor is a partner, covers two out of six geological layers in the whole Kharyaga field. Under current agreements, the field will produce until 2031, with a possible extension beyond that.  
The Kharyaga PSA licence provides Equinor an equity production of approximately 10,000 barrels per day.
Equinor owns 30%, Zarubezhneft 40% (operator), Total 20%, and Nenets Oil Company (NOC) 10%.
Supporting local communities
As with our other projects around the world, our focus in Russia is to deliver profitable projects with minimal environmental impact and in a socially responsible business.
With extensive knowledge of the local context, thorough risk assessments and close partner alignment, we implement social investment projects in Russia. We contribute to socio-economic development of the regions where we operate and strengthen local capacity.