Russia is a major oil and gas producer and has a vast resource potential. We have been present in Russia for more than 30 years and have developed close relationships with Russian energy companies and communities. 
0
BOE/D equity production
How to find us in Russia
Moscow
Paveletskaya square 2, block 2,
115054, Moscow,
Russia
Tel: +7 495 9673818

Operations in Russia

We have been present in Russia for more than 30 years.
Since 1996 we have been a partner in the Kharyaga oil field development in the Timan-Pechora basin located in the Nenets Autonomous District 60 kilometres north of the Arctic Circle.
We are also developing several projects as a part of our partnership with Rosneft.
Developing strategic partnership with Rosneft
In 2012 Equinor entered into a strategic cooperation with Rosneft which forms the basis for our activities in Russia. This cooperation covers several projects including the North Komsomolskoye oil field development project in West Siberia, a pilot exploration programme to assess the potential for commercial production from the Domanik limestone formation in the Samara region, and 12 exploration and production licences in Eastern Siberia.
Equinor has an agreement with Rosneft on cooperation within health, safety and environment. Under this agreement we continuously share information and best practices with our partner and implement concrete measures to improve safety performance and culture in our joint projects.
In 2021, Equinor signed a cooperation agreement on carbon management with Rosneft to join forces to reduce the carbon footprint from joint projects and develop low carbon solutions.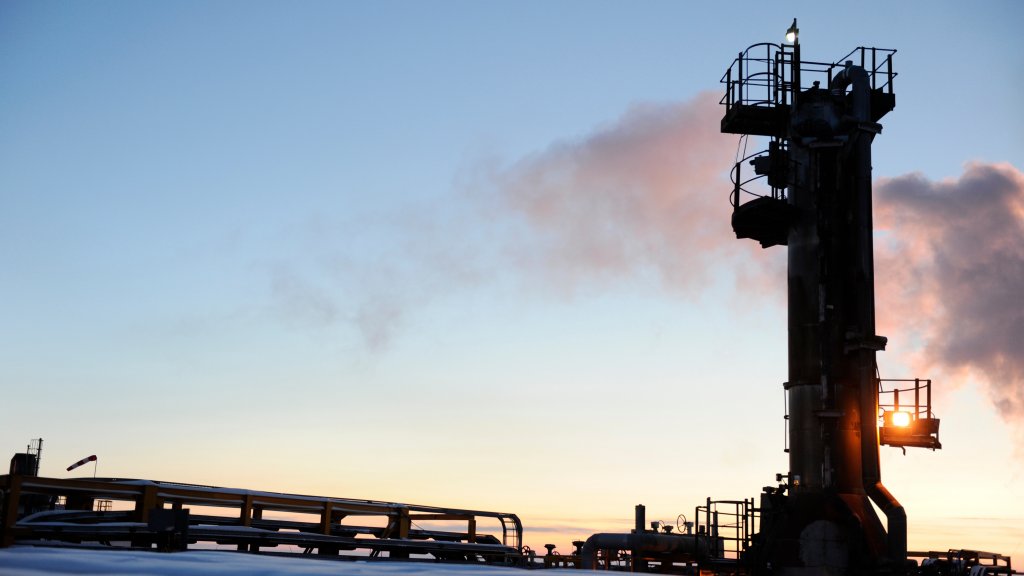 In December 2020 Rosneft and Equinor completed an agreement through which Equinor acquired a 49% interest in LLC KrasGeoNaC (KGN) which holds twelve conventional onshore exploration and production licenses in Eastern Siberia. One of these twelve licenses, the North Danilovsky development, started production in July 2020. Production is expected to reach 40,000 barrels of oil per day by 2022 from the North Danilovsky Field.

In March 2021 KrasGeoNaC LLC was renamed into AngaraOil LLC.
Equinor and Rosneft have set up a joint venture company to run a three-year pilot program to assess the potential for commercial production from the Domanik limestone formation in the Samara region. Rosneft holds 51% equity interest while Equinor holds the remaining interest.
The North-Komsomolskoye discovery is a significant viscous oil field onshore West Siberia.  Equinor owns 33.33% share in Sevkomneftegaz, the joint venture with Rosneft, the licence holder and the operator of the field. In 2019, the partners took the final investment decision on the first stage of the North Komsomolskoye full field development with a design capacity of 99 thousand bbls/d for oil and 6 million Sm3/d for gas, oil and gas export pipelines and 236 wells. Currently a total of 70 wells have been drilled and completed, and early phase test oil production is about 12 thousand bbls/d (100%). 
The Kharyaga field was discovered in 1970. It is part of Timan-Pechora basin located in the Nenets Autonomous District 60 kilometres north of the Arctic Circle.

Severe climatic conditions, including icy winds raging at close to -50°C and permafrost of up to 500 meters thick, as well as a complex carbonate reservoir, make production from Kharyaga challenging. However, the field turned out to be a success story.  

We farmed into the project in 1996. The Kharyaga licence, where Equinor is a partner, covers two out of six geological layers in the whole Kharyaga field. Under current agreements, the field will produce until 2031, with a possible extension beyond that.  

The Kharyaga PSA licence provides Equinor an equity production of approximately 10,000 barrels per day.

Equinor owns 30%, Zarubezhneft 40% (operator), Total 20%, and Nenets Oil Company (NOC) 10%.
Our social investment projects

Equinor supports the development of communities in which we operate through a portfolio of projects and partnerships.
Together with the Kharyaga project partners we have implemented a number of projects supporting local reindeer herding and educational institutions in the Nenets Autonomous District (NAO).
Completed in 2009, construction of a modern secondary school in Naryan-Mar with financial support from Total and Equinor (formerly Statoil) is one of the most visible examples of corporate social responsibility activity in the region.
The current focus of Equinor's local engagement is educational and community support including support to the indigenous Nenets people living in the region.
Equinor supports young talents in Russia through our sponsorship projects in research, education and culture.
In the framework of SPE Russian Petroleum Technology Conference Equinor sponsors Young Professionals Programme – a multidisciplinary event for young energy professionals to present their achievements at the international conference. 
Over many years Equinor has sponsored children and youth programmes at the Moscow Kremlin Museums and the Moscow Conservatory.
In 2018, Equinor has contributed to setting up of the an interactive map of the Russian natural parks in the State Zoological museum in Moscow to mark the Year of Ecology and 100-year anniversary of the natural parks system in Russia.
In 2019, Equinor was one of the sponsors of the Edvard Munch exhibition at Tretyakov Gallery in Moscow.