Equinor, ExxonMobil & Galp complete transactions in block BM-S-8 in Brazil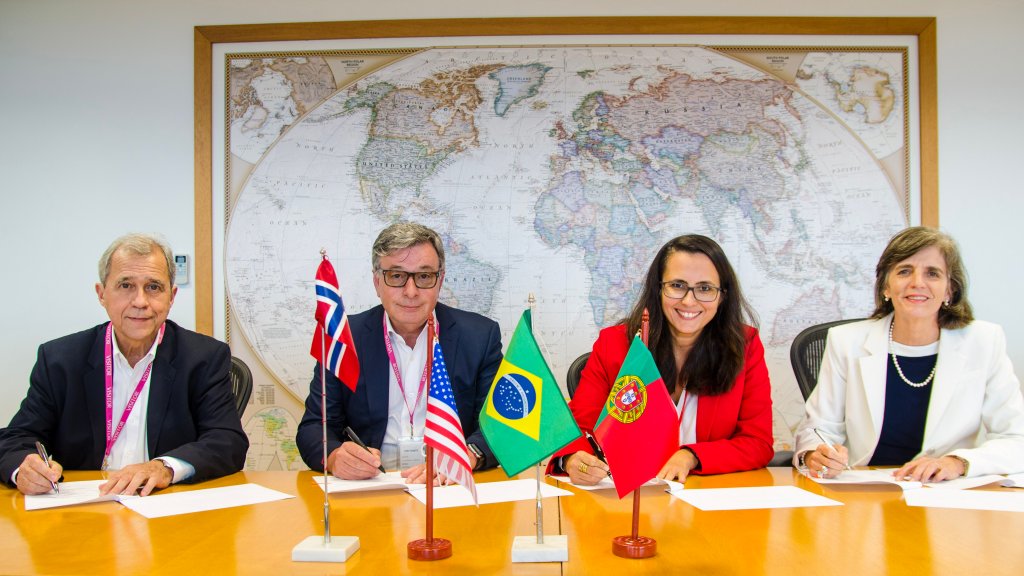 Equinor and its partners in the Carcará North block, ExxonMobil and Galp, have closed their transactions in neighbouring block BM-S-8 as announced in October and December 2017.
Through these transactions, Equinor (under its former name, Statoil) sold a 36.5% interest in BM-S-8 to ExxonMobil and a 3% interest to Galp. In return Equinor has received payments totalling around USD 955 million, with further payments of around USD 595 million contingent on future milestones.
As a result, Equinor's operated interest in BM-S-8 is now 36.5%, with ExxonMobil's interest at 36.5% and Galp's interest at 17%. The other partner in the block, Barra Energia, holds a 10% interest.
"Carcará is a world class asset and has strengthened our position in Brazil, one of Equinor's core areas due to its large resource base and excellent fit with our technology and capabilities", says Anders Opedal, Brazil country manager. "Our focus is to clarify the resource potential for the entire Carcará area and to mature a field development with an ambition to deliver first oil from the unitised field between 2023 and 2024".
Equinor estimates the entire structure (across BM-S-8 and Carcará North) contains more than 2 billion recoverable barrels of oil equivalent with a carbon footprint that is below our corporate targets for 2030. In addition, there is upside potential including in the Guanxuma prospect in the BM-S-8 block, where drilling operations started late April.
After the acquisition of Carcará North block in the 2nd Production Sharing Contracts Round last October, Equinor became the operator of the whole structure. These transactions, which were concluded on 5 June, have helped to align equity interests across the two licenses, paving the way for a timely unitisation process.
Present in Brazil since 2001, Equinor has a strong position in the country, which has been defined by the company as a core area for long-term growth. In recognition of this, Equinor will establish Brazil as a separate business area, with Margareth Øvrum becoming executive vice president for the new business area in October 2018.
Equinor has a diverse portfolio in Brazil with activities in all development stages, from exploration to production, including BM-C-33 (Pão de Açúcar discovery, appraisal phase), Peregrino Phase 2 (construction phase) and Apodi solar plant (construction phase). The company has been producing in the country since 2011 with the Peregrino field, in Campos Basin. Equinor Brazil is the second largest operator with 2.5% of the Brazilian domestic oil production.
Related pages and downloads