Carbon experts' smiles of success
October 18, 2007, 15:22 CEST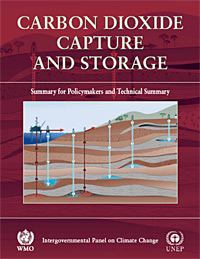 Tore A Torp and Olav Kårstad have been lead authors from the IPCC's special report on carbon capture and storage.
The IPCC was recently awarded the Nobel Peace Prize together with the USA's former vice president, Al Gore.

"This makes all of you a Nobel laureate we congratulate you wholeheartedly with this exceptional recognition," writes the IPCC in their letter to the many thousands of contributors to the reports.

Mr Torp is carbon adviser at StatoilHydro's research centre in Trondheim.

Mr Kårstad is special adviser in the new energy business unit. Both have worked with carbon dioxide issues for the company for many years.
"It's very gratifying that the IPCC remembered and thanked us for our efforts," says Mr Torp.
Together with Mr Kårstad, he was lead author for a special report about carbon capture and storage (CCS).

Mr Kårstad wrote about the transport of carbon dioxide, while Mr Torp concentrated on storage of the greenhouse gas. The report was published in 2005.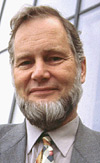 Tore A. Torp
As lead authors, they gathered contributions from professionals worldwide. A draft was then compiled and circulated for comment. This huge, international process took half a year.
Climate change
The special CCS report was one of the contributions to the IPCC's Fourth Assessment Report, which explains that the planet's well-being has become worse and that climate change is accelerating quicker than first thought.

The report also highlights the possibilities we have to lessen this negative development. According to Mr Kårstad, the CCS report contributes with information in this area.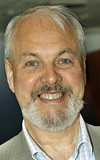 Olav Kårstad
"We concluded that large-scale CCS is both feasible and an important contributor to work in reducing carbon emissions," he says.
He adds that without the early start-up of subsurface carbon injection at the StatoilHydro-operated Sleipner area in the North Sea, the IPCC would never have thought about compiling a CCS report.
The company began injecting the greenhouse gas in the Utsira formation in 1996. Today, professionals and the media journey to Sleipner to study the geological solution for carbon storage more closely.
"What has been stored here equates to roughly one entire year's carbon emissions from the Norwegian continental shelf," says Mr Kårstad.