Stepping up in Asia
StatoiHydros trading organisation aims to strengthen its global trading business, and be at the forefront of potential upstream production.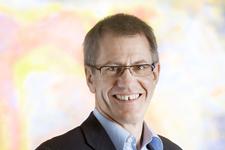 Executive vice president Jon A. Jacobsen. (Photo: Kim Laland)
"StatoilHydro is the third largest crude trader in the world. We have set ambitious targets for third party trading and we are well on the way to become an oil trader with a global reach. Our Singapore office remains a cornerstone in this global trading strategy. We also have storage facilities in the region that are important to our trading business", said executive vice president Jon A. Jacobsen in Manufacturing & marketing, when he attended the opening of the new StatoilHydro office on Monday 25 May.
StatoilHydro has been established in Singapore since 1991.
"Asia is increasingly becoming a natural home for StatoilHydro's equity production as our international production increases and the Asian market grows. We believe the markets in this region will continue to grow faster than any other part of the world in the long term despite the current economic slowdown", Mr. Jacobsen continued.
The new office in Singapore reflects StatoilHydro's long term commitment to Singapore. In addition to Asian oil trading activities, Singapore supports the group's international upstream activities in the region.
StatoilHydro regularly sell crude from West Africa, the North Sea and Azerbaijan to several countries in Asia and in addition, several LPG and naphtha cargoes have been sold in Asia this year.
Asia is the hub of 50 per cent of the worlds LPG trading, and StatoilHydro handles 5 to 10 per cent of that trade. The Singapore office provides StatoilHydro with hands-on market information which is utilized to support the company's global arbitrage trading.